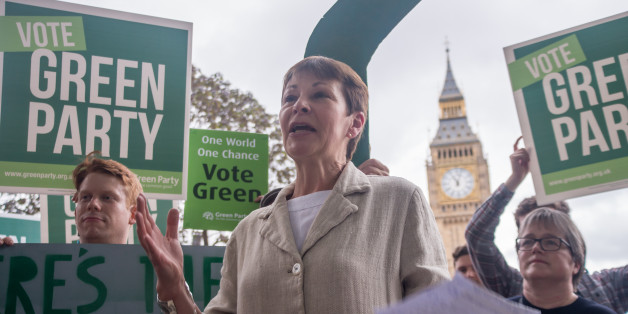 NurPhoto via Getty Images
Politics is changing fast and it's hard to predict what's going to happen next. But one thing is for certain, we have just 21 months until we're supposed to be leaving the EU - and just 15 months until a final deal is meant to be with both the British and European Parliaments for consideration. When it comes to Brexit we don't have time to mess around.
Any mandate the Tories claimed to have for their version of Brexit has been seriously dented. Not only did they fail to win a majority, but one of the key reasons they didn't lose altogether was because of their success in Scotland, where they are led by an ardent Remainer who has made clear her support for a soft Brexit. Over 52% of the vote at this election went to parties who opposed the Conservatives' extreme Brexit, albeit to different degrees.
The election result should have prompted the Tories to take stock, and review their Brexit strategy, but Theresa May seems intent to plough on with her plans. The appointment of the hardline Brexiteer Steve Baker to the Brexit Department might appease the Tory backbenchers, but it will ring alarm bells for those of us concerned about the impacts of an extreme Brexit.
Instead of pressing ahead with her plans for Brexit Theresa May should follow the advice of Nicola Sturgeon, Yvette Cooper and others who are calling for a cross-party commission on Brexit. With the country still so divided, and Theresa May only able to form a Government with the help of the DUP, the Tories must be forced to recognise that they simply have no mandate for pushing forward as if nothing has happened.
In the coming weeks and months I am going to be focussing relentlessly on Brexit - and in particular continuing to make the case for protecting our environment and defending freedom of movement. That's why I'll be seeking cross-party support for an Environmental Protection Act - which would cement and enhance EU environmental laws and their enforcement as we navigate the Brexit process. Such a law isn't controversial, but with Michael Gove now taking his place as Environment Secretary, it might well be needed to ensure that the Tories don't use Brexit as an opportunity to slash environmental protection.
When it comes to freedom of movement I'm going to make it my mission to inject facts into the debate. For every myth about EU nationals taking jobs and lowering wages I will consistently cite the huge amount of research which shows the huge benefit people from other European countries bring to Britain. It's worth remembering that the millions of EU citizens living in Britain did not get to vote last week - that's why I'll be their voice in Parliament whenever I can.
Though the UK's trade agreement with the EU is the talk of the town, we mustn't lose sight of the fact that Ministers are also touring the world searching for trade. That's why it's crucial that MPs keep a close watch on any potential new deals, and it's why my party believes that each new trade deal should be subject to a meaningful vote in Parliament. With trade in the spotlight we should also be looking again at the deals we already have in place - and in particular looking to end arms sales to repressive regimes like Saudi Arabia.
With the Tories in disarray and a renewed sense of purpose on the opposition benches, everything is up for grabs. As the sole Green MP representing hundreds of thousands of voters across the country I'll be standing with colleagues from all parties to oppose extreme Tory Brexit plans - and working to build a consensus on a way forward for Britain that best protects our economy and stops the slide towards inequity that's been the hallmark of Theresa May's premiership.
Caroline Lucas is co-leader of the Green Party and MP for Brighton Pavilion