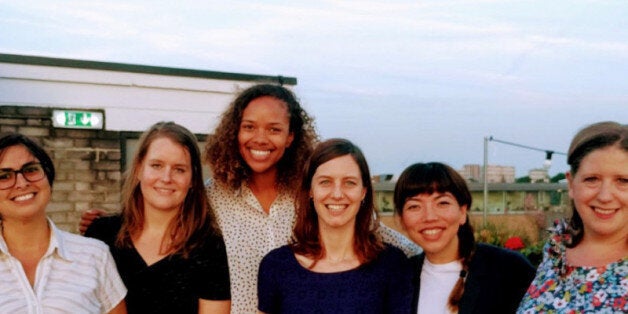 Sometimes it gets me down how sexist Britain still is. Often it's after a group of boys literally half my age have catcalled me in the street. Or after I've read about how victims of sexual assault are treated by the courts. Sometimes it's when one of my friends finds out she gets paid less than a male colleague or was ignored by them in an important meeting. Sometimes (don't judge me) it's because I forgot to watch The Handmaid's Tale with the lights switched on.
And that's before I even start thinking about the statistics. That 100 years after British women won the right to vote we represent less than a third of Members of Parliament. That British women are still paid less than their male counterparts at work, and that pay the gap gets wider for non-white women. That some estimates say hate crime against trans women has trebled in the last few years. And that in the next three days a woman in the UK will be killed by a partner or former partner.
On those days I try to remember that there are millions of feminists in the UK making Britain less sexist every day. From the 100,000 people that joined the women's march in January to the dozens of Sisters Uncut activists who occupied Holloway prison this month. And not just people who run campaigns, but the people who take on sexism and stand up for fairness every day whether it's at home, at school or at work.
Last week, I teamed up with five friends to launch a new organisation for feminists in the UK. It's called Level Up and its aim is to build a community of people who want to take meaningful action to take on sexism in all its forms. We're going to start by building a digital platform to connect feminists from around the country. We're going to run campaigns that target everyone from national government to sexist employers and advertisers. And we're going to pool our skills and knowledge to support one another to take on sexism in our everyday lives.
Organisations like this already exist in other countries. In the United States, feminist campaigners at Ultraviolet flew banners over NFL football games to get the league to take domestic violence among players seriously. Australian group Fair Agenda block pro-life politicians wanting to turn the clock back on women's rights and got a comedy festival to change its all-male line up.
Twentieth Century feminists won unprecedented legal and political rights for women in the UK. From the suffragettes who fought for the vote to the Ford sewing machinists whose strike led to the passage of the Equal Pay Act we owe them a huge debt. Its our job to keep taking on sexism and make Britain fairer for everyone. Level up is going to bring people together to take on the social and cultural structures that keep sexism alive. We've just started a GoFundMe to get us off the ground. In the past week we've already raised £10,000. You can donate here.