If you have seen the Mail on Sunday's petition to scrap the UK's promise to the poorest people in the world, or even much of the other anti-aid coverage, you might be led to believe that nearly all of the UK's aid spending is being "wasted and fuels corruption, funds despots or corrodes democracy" but there are 90 million reasons as to why UK aid money does work and how it makes a difference.
1. Thanks to #UKAid more than 150 NHS volunteers worked on the frontline during the Ebola epidemic and trained more than 4,000 staff in Sierra Leone.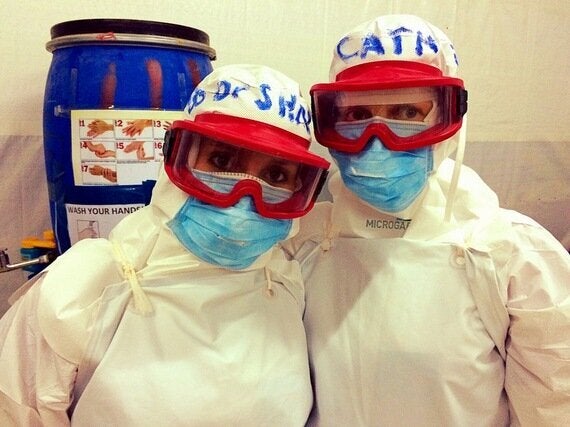 I was one of the first NHS volunteers who swapped Christmas in the UK for five weeks in West Africa to join the front-line fighting Ebola in the region. I worked alongside dedicated and courageous British NHS professionals who volunteered to be deployed by the UK Government to work in British-built treatment centres to help people who had contracted the deadly virus.
We volunteered to support this effort, the public backed it with their own private donations, and the Government helped to coordinate this effort through #UKAID because the virus needed to be stopped. This deadly and terrifying disease was destroying the lives and tearing apart communities who were recovering from conflict and extreme poverty, and because Ebola could have well spread to other nations if action wasn't taken.
2. #UKAid has provided over 60m people with access to clean water or better sanitation
UK aid has also provided 62.9 million people around the world - almost the equivalent of the population of the UK - with access to clean water or better sanitation. Every year around 1.2 million people are estimated die from diarrhoeal diseases mostly brought about because of a lack of access to clean water, sanitation and hygiene services. Around half a million of these deaths are of children under the age of five. Providing 60m people with access to clean water or better sanitation is saving countless lives, and it is working. In 1990 the death toll from diarrhoeal disease was over twice what it is today.
The fact is UK aid saves lives and it's worth it.
3. Thanks to #UKAid 5.1m babies were born safely between 2010 and 2015
In just the last year, 5.1 million babies were born safely with the help of nurses, midwives or doctors thanks to UK aid.
Whilst working as a public health nurse in rural Nepal with the organisation VSO for two years I personally met many women who walked for over 4 hours to deliver their baby at hospital; in Nepal women routinely cannot access quality health services.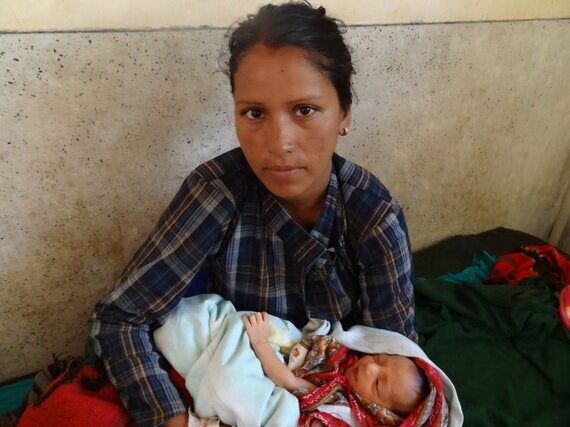 Maternal deaths in Nepal have reduced by over a fifth since the millennium, but the number of women who get complications during their pregnancy is still high. I worked alongside health workers in a district hospital in the foothills of the Himalayas working to improve standards and raise awareness of the care vulnerable women should receive before and after pregnancy. I also worked with a local organisation to educate communities about women's health rights and enabling village women to get involved in making decisions. UK aid supported me in carrying out this work - I'm living proof that UK aid really does make a real difference.
4. #UKAid has contributed to a 60% reduction in malaria deaths in the last 15 years
The death rate from malaria has been more than halved in the past 15 years. But while this progress is staggering half a million people still die from malaria every year; most of them are children under the age of 5. While we are unlikely to be bitten by a mosquito in the UK, and even if we are it won't be carrying a deadly disease, but for the 40 per cent of the world's population who live in areas where there is a risk of malaria the outcomes can be far worse.
5. #UKAid reached over 13m people with emergency food assistance between 2010 and 2015
When tragedy strikes, whether in an earthquake, floods, famine or human made disaster like war, British aid is there to help the innocent people who have been caught up through no fault of their own. Humanitarian aid reached over 13 million people with emergency food assistance, including 5.5 million women or girls. Without our help, the human cost of natural disasters and wars would just be that much more terrible.
From helping to feed Syrian refugees caught on the borders of their former country, to helping to keep families sheltered and warm following the earthquake in Nepal, British aid is an extremely important contributory factor in making sure that innocent people are not made to suffer further.
6. #UKAid is supporting over 11m children to get a good quality education
Since 2011, the UK aid budget has been used to support 11.0 million children to get a good quality education; 5.3 million of those were girls, to ensure that they got a primary education. Initiatives such as VSO's Sisters for Sisters project in Nepal is helping to keep nearly 1,300 young girls to stay in school. Historically 7 out of 10 young girls enrolled in primary school dropped out by the time they were due to go to secondary school.
The Sisters for Sisters project has helped to turn this on its head, with 70% of the students saying that the mentoring has motivated them to stay in school, while in one Nepali district the exam pass rate for girls who attended the classes increased from 23% to 91% in the space of just three months thanks to the mentoring.