Today marks UN World Toilet Day. In Europe we might question the need for a special commemorative day for something that for us is so trivial and commonplace. But for many people around the world, this is no joke.
This day is about raising awareness of the fact than one in three of the world's population, 2.5 billion people, still lack access to a basic toilet. Every day, 1,400 children needlessly die from diseases caused by a lack of safe drinking water and improved sanitation. Women and girls the world over are faced with harassment, violence and abuse as they seek clean and private places to go to the toilet.This tragic situation can and must be addressed.
That is why today, together with WaterAid and Unilever, I have officially launched the European Toilet Declaration, which calls on the EU to make access to sanitation a global development priority. We must seize the unique opportunity presented by the Sustainable Development Goals and agree to ambitious but achievable targets in the post-2015 development agenda. Crucially, the EU must lead the way in ensuring universal access to basic water, sanitation and hygiene (WASH) by 2030.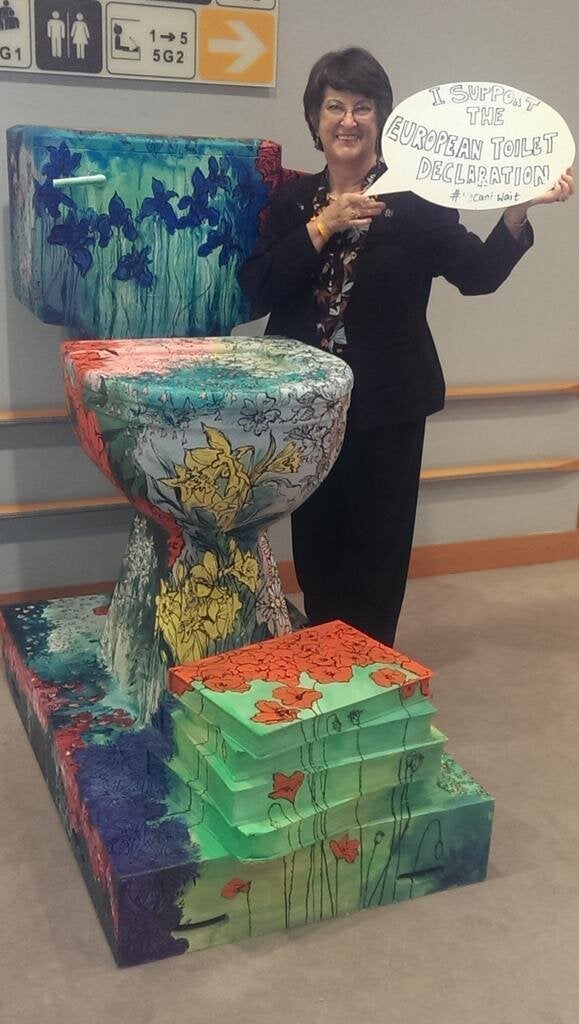 In addition, we need to recognise the fundamental links between access to adequate sanitation and other development objectives such as gender equality, health and urban sustainability. The truth is that no village, town or city has ever lifted itself out of poverty without the basic services of clean drinking water and toilets being in place. Billions of school and working hours are lost every year due to diseases caused by dirty water and poor sanitation. Ensuring adequate sanitation for all must be one the key foundations for sustainable economic development and eliminating extreme poverty the world over.
As the world's largest donor of development aid, the EU has a major role to play in shaping the Sustainable Development Goals. So I am urging the EU to use its leadership position to help end the water, sanitation and hygiene crisis, and urge all MEPs and EU organisations to sign the European Toilet Declaration here. That way, when we mark World Toilet Day in 15 years' time, it should be to celebrate that everyone, everywhere has access to a clean and safe toilet.
Related