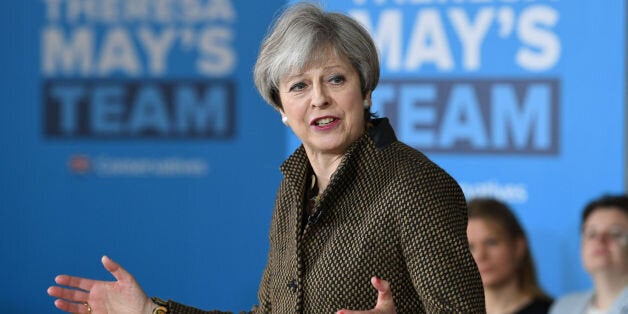 With the general election just under a month away, I can already feel the anguish seeping out of the Labour party. The cries from the local councillors who were destroyed last week was a blatant warning to the Labour parliamentary candidates of what's to come. May's mayhem is mortaring all over Labour in the lead up to June 8th, with everyone besides Corbyn predicting the majority of casualties will be those who bleed red.
And whilst this election has been distracted by a circus of midgets and ballerinas who only perform to the buzzword Brexit, I quite honestly welcome June 8th with open arms, so that we can get back to May governing on what's really important. That's not to say Brexit isn't a worry of mine - but in my opinion the EU Extravaganza is just a side show which will be going on for a good couple of years, and in that time, we need our trusted Theresa back in Parliament so she can get on with real business...and to me real business is the issue of apprenticeships!
It's something I harp on about, but it's for good reason. Putting in place an effective apprenticeship scheme will save our young Brits from falling down a dark hole. It's important now more than ever that we get it right - with knife crime and street violence on the rise. We just need to be doing more to support the next generation with alternative methods to get into work, other than traditional schooling. This is something I wholeheartedly believe Mrs May agrees with me on and I welcome the chance to discuss the details of this with her after June 8th, when she's back in the driver's seat, where she well and truly belongs.
Let's fast forward to October, where I can't wait to take more of our apprentices to the Conservative Party Conference in Manchester. Our stand will be even bigger and better, and it will be a great chance for everyone to hear just how beneficial apprenticeship are.
And whilst May continues to munch on the opposition; snacking on Ukip before devouring Labour, I know we can count on her for clear and constructive measures - on issues other than Brexit. She won't be blinded by the trained animals and trapeze acts put on by Labour distracting from urgent issues, like the future of our youth! So assume command Mrs May! And leave behind Corbyn, the ineffective schoolmaster, with his feeble pupils; McDonnell & Abbott.
Related