Calls to restrict sales of acid in the UK and toughen the law against those who use it to commit crimes will reach a crescendo on Monday (July 17) with a debate in parliament. Among them is Resham Khan's who was attacked on her 21st birthday in London.
"I refuse to allow the country I grew up in to simply get used to corrosive substance attacks," she says in a compelling open letter, published the week her perpetrator was charged with grievous bodily harm. "The fear is real. The crime is real." And she's right.
Thousands of women worldwide, including Bangladesh, Nepal and Uganda, are suffering like Resham from brutal acid attacks that cause life-changing injuries and hinder their ability to contribute fully to society.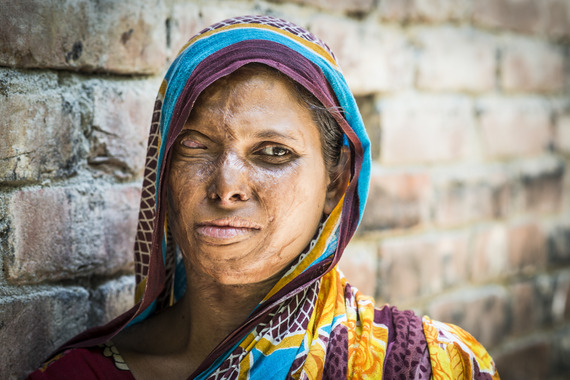 These international attacks disproportionately affect women and girls due to gender inequality. In most cases they are triggered by land disputes, the refusal of sexual advances or marriage proposals and the failure to pay dowry. And acid is used as a weapon in large part due to how accessible it is and unreported for fear of reprisal. Perpetrators aim for the face in particular as the resulting scars force women and girls into hiding, thus stripping them of their human rights.
ActionAid has a long history of working with survivors of acid attacks in Bangladesh, where sulphuric acid is easy to get hold of due to the country being a major exporter of colourful textiles and using it to scar a woman's face functions as a public mark of shame.
One of these survivors is Khodaja Khatun (pictured above). She was just 15 and her daughter Sonali (pictured below), just 18 days old, when they were attacked with acid while sleeping. The attack was from another family member as a result of a land dispute.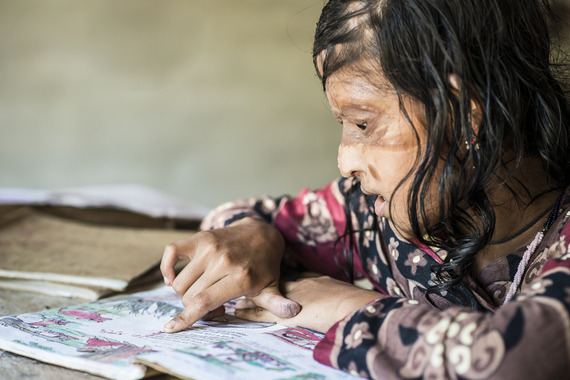 "I became so worried about the future and the challenges that could come up, because my daughter's face and mine were so distorted," she says. "Though I didn't know what the future would hold, I knew it would never be the same".
Another survivor is Nurun Nahar. She was 15 years old when she was attacked by a 17 year old boy she refused to enter a relationship with. "I think it is worse than if you were to kill a human being," she says. "If you are a survivor from an acid attack you will always be reminded of your condition."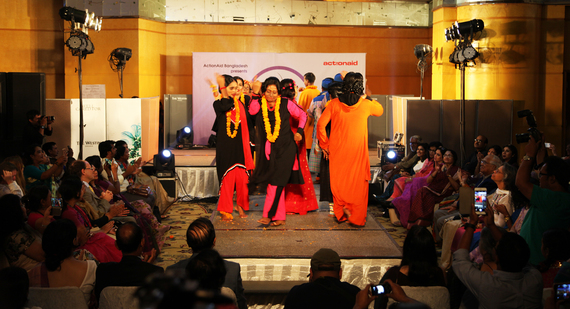 The situation is horrific but not without hope. Grassroots women's rights organisations are the key to tackling this. ActionAid has worked with them in the past to monitor the use and sale of acid, improve laws to make it harder for perpetrators to escape punishment and change the mindsets of people who see this form of violence as an easy way to settle disputes, for example. This includes the Acid Survivors' Network, which Nurun founded in 2007 to help others like her.
This year (March 8), ActionAid also held a fashion show in Dhaka, Bangladesh to empower survivors and raise awareness of their situation. The event, called Beauty Redefined, featured 15 models challenging superficial notions of beauty. It was another step towards undermining the impact of this violence and bringing survivors the support and justice they deserve to rebuild their lives.