As governments, civil society, the private sector and the development community gather in London on Tuesday (July 11) to discuss how to deliver modern contraception to 120million women and girls by 2020, ActionAid research shows domestic violence should be a key consideration.
According to the report, millions of women and girls in the world's poorest countries have been raped, denied access to safe abortions, and forced to have multiple pregnancies by their intimate partners over the past five years. This means they do not have control over their body and fertility.
Clodine Nizeyimana was just 15 years-old when she married her sister's widower, who was 57. "I wouldn't have married my husband if I knew what I know now about my rights. I was forced into that marriage," she says. When he died several years later, she was left the lone parent of four children. She had also contracted AIDS.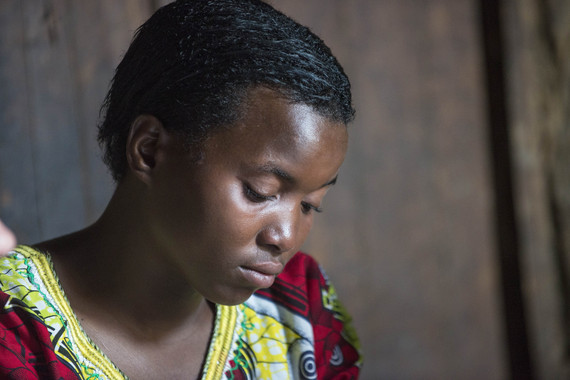 Clodine now works at an ActionAid-supported farmer's cooperative in her home town, Shingiro, Rwanda. Every evening she has open conversations with her children, teaching them their rights.
"My advice to my daughter is to be careful in her interactions with men. If anyone tries to violate her or rape her, she should come to me first," she says. "I want my daughter to marry after she's 20 and not before."
In total, an estimated 212million unintended pregnancies have occurred across 69 developing countries in the past five years, including Kenya, Liberia, Nepal, Nigeria, India and South Africa, of which ActionAid estimates at least 32million involved a woman who has experienced physical or sexual intimate partner violence.
Adolescent girls, like Clodine was, are at a higher risk of this type of violence because their young age creates even more imbalance in the power dynamics of the relationship.
But despite the evidence, there is still an enormous gap in understanding the extent to which domestic violence and reproductive rights intersect. It is crucial this is acknowledged in order to ensure more women and girls are empowered to use contraceptives by 2020 if they so desire.
While there are other barriers to the slower than planned progress towards the 2020 goal, such as overburdened public health systems, the lack of incorporation of violence against women and girls prevention is at least partially to blame. At the summit, ActionAid will therefore be calling on the Secretary of State for International Development to build on the UK government's strong record on these issues, including support of women's rights organisations.