The last few months have been pretty manic, so apologies for my lack of posting but I have been filming an exciting new show called "Around the world in 99 Gigs". A dream job really, where I got to travel around the world to discover new unsigned music artists and immerse myself in their culture. Twelve countries, fifteen flights, all in twenty one days! One of the highlights was meeting a band called Vök, from Reykjavik, Iceland. Luckily for me they were playing in London this month to a sold out audience in Kings Cross. If you like a good bit of saxophone, synth and a magical voice, check them out, they are very refreshing!
If you want to check out the series, click here and check me out embarrassing myself in different cities around the world. This includes bad dancing, pranks and the discovery of a multi genre of talented musicians.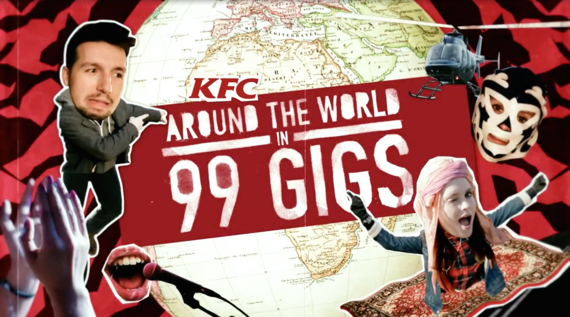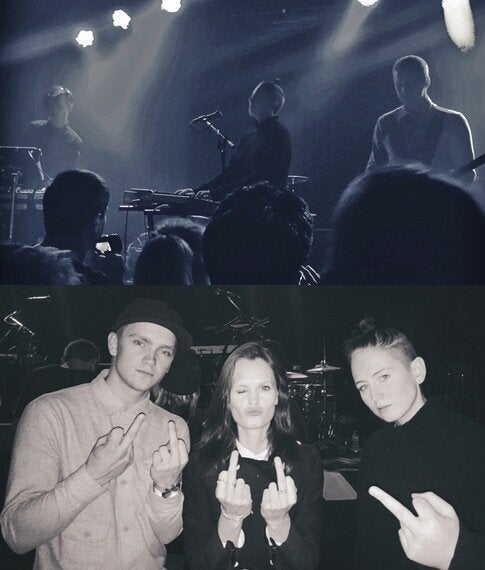 My latest obsession right now, is the my Fitbit Charge HR. Which, to give you a bit of a low down if you don't know already; it is is a physical activity tracker designed to help you become more active, eat a more well-rounded diet, sleep better and ultimately, turn you into a healthier human being. Now I am going to be honest, it does get quite obsessive, but thats not necessarily a bad thing.
I partnered up with FitBit over London Fashion week and had so much fun with it. Now some of you maybe thinking that the fashion week attendees just sit around and get cars everywhere, so there's no activity to be had. Well that couldn't be further from the truth. The FitBit bracelet gives you a target of 10000 steps per day, to be a good day. I wore it for the entire fashion week and easily cleared over 15000 per day with my peak reaching just over 17000.
So, if you want to see how much exercise you really do, how many calories you really burn or even check your heart rate in certain situations, I highly recommend it! If not for the fitness, its still fun to see your heart rate change when notice a see a fit guy or finally receive your tax bill!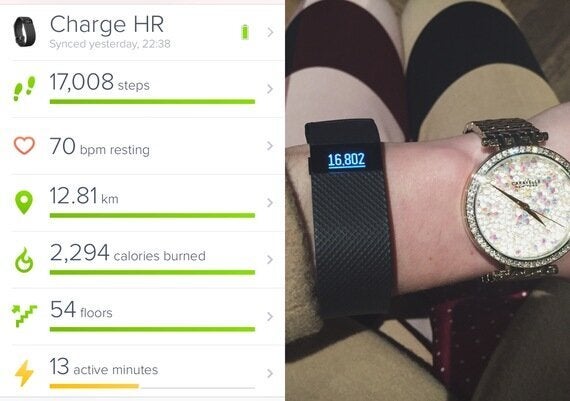 In other news, and a total dream come true, this month I was given the chance to on a short stay to Disneyland Paris. I have been to DisneyLand before thats when I was 9 years old, on a family 'vacay'. I was terrified of the characters at that age, so this time I was ready to approach it with a more positive outlook.
Sadly, for all the young children there, I didn't realise how far I would take positivity! I became that spoilt kids who wanted everything, and NOW! To the point I wanted a picture with every character I saw, even chasing them. I also lost all concept of what a queue was (how very un British of me) just waling to the front. I was on stage doing some press pictures then I grabbed Mickey Mouse to dance with at the parade. That would have been fine if he wasn't busy greeting a toddler, who was desperately reaching out for his attention. So, I'm sorry Disney, for being a complete Disneyzilla, but it was so worth it.g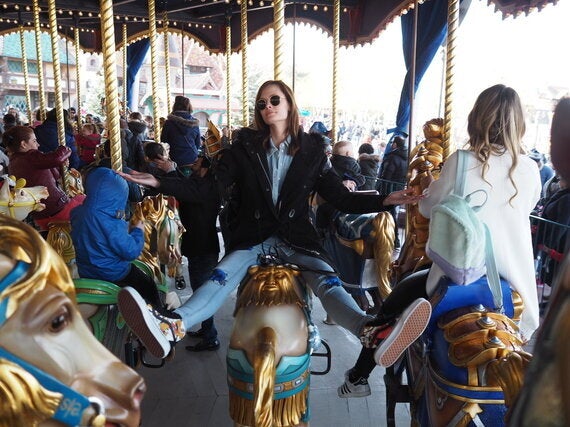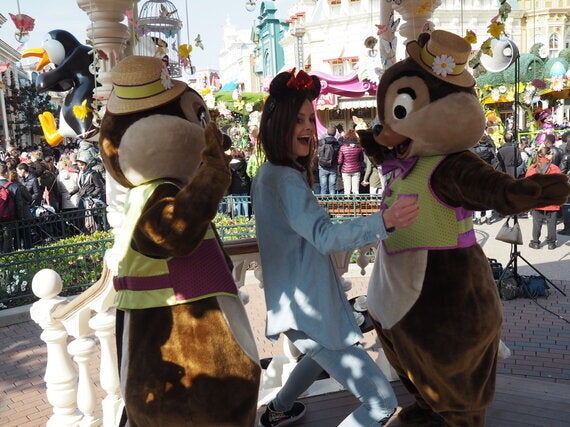 Also this month I got to act out one of my childhood fantasies. Now, don't judge me, but, as a kid I was a huge fan of a ball ponds (still am today to be honest). My biggest dream was to have lots of ball ponds each filled with something different. One with gum balls, one with coca cola, one with doughnuts, you get the picture. So recently I thought to myself, 'I never want to grow up', so why not act out a childhood dream (yes i had a birthday). So... I filled my bath full of PopChips and jumped in. To be honest it wasn't as thrilling as i'd imagined, crumbs ventured everywhere, plus cheese and onion wasn't the best selection to cover my entire body with. But there was something quite satisfying abouy laying in a bath and eating from it. At least I can definitely tick it off of my bucket list. Oh, and upon re reading this, you should totally judge me, I'm judging myself!
...and if you're wondering what happened to the rest of the crisps, I didnt waste them. If you had crisps at my house over the past month, you're welcome.