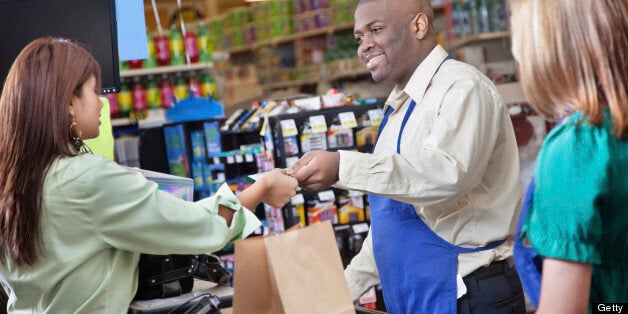 One thing businesses should all agree on is the fact that the customer comes first. With 80% of a company's future revenue coming from just 20% of its existing customers it's essential that customers are always front of mind when developing the strategy for growing your business. No matter what size your business is, you need to make sure your customers are placed at the heart of it. Like sales assistants in many shops, you should be helpful but not harass customers when they're browsing. In many ways, retail has really got it right. We're familiar with loyalty cards to reward those faithful customers, engagement through social networks to get that all important customer feedback, and the level of personalisation. For example, greeting customers by their names on the website or remembering their purchases and recommending similar products.
Here are my top tips for customer success:
Customers want to feel valued so get their feedback on your product. This way, you ensure you're building something that customers actually have real need for, want to use and it improves their whole user experience. Set up focus groups for customers to meet your development team. This facilitates a two-way conversation, ensuring your developers gain invaluable feedback and customers come away with technical advice and tips. Showing that customer feedback has been incorporated into the latest product updates and enhancements will prove how important customers are to your business. Your customers will also greatly appreciate the fact you've listened to them.
Customers want to be treated as people, not just another number. Personalised levels of customer service should be rolled out across every communication channel from email and the web site to social media and in-app alerts. It should reflect previous conversations you've already had to show you're listening to what they are saying. This level of dedication provides a mutually beneficial relationship between the customer and business.
3 - Use the information you have
Business analytics are offering an increasingly useful way to engage with your customers and develop the relationship. With a CRM system in place you have all the information about each of your customers at the touch of a button, an incredibly useful tool to help you tailor communications your communications and service to them.
A dedicated customer success team can ensure your customers really get the most out of your product. With each customer assigned a dedicated manager, a programme tailored to their success can be put together. An understanding of the customers' markets and strategies can provide the insight you need to make sure they get the most out of your product. Working with a dedicated customer success team can provide customers with that one-on-one time to talk through their use of the product and any issues that they may have. Provide your users with a knowledge base so they can find tips, best practise and case studies. As well as a customer service desk to get help.
When customers take the time to provide feedback or help with marketing activities, speaking to the public on your behalf, make sure you're rewarding them. Acknowledging that they are taking time out of their busy schedules to help you out shows you appreciate them. Whether it's a swag bag, gift box or the chance to try new parts of the product and meet with the development team, for example, it's important to show you care. Your customers are your most important evangelists, demonstrating to others exactly what your service does and the benefits it provides.
Customer service is the responsibility of the whole company, not just one single team. Every team needs to interact with customers and collaborate with each other to ensure they are delivering a unified response.
Related