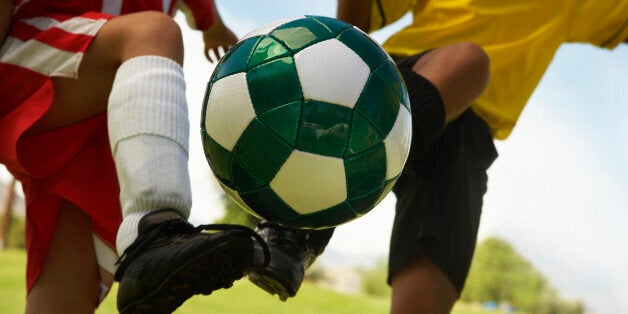 Lucas Perez wasn't very good against Reading on Tuesday night.
Alright, so that might've been one of the least impactful cold opens in history, but it leads onto a greater point about strikers who joined Premier League clubs this summer. They've been about as underwhelming as...well, as that opening line, actually.
It's been the best part of two months since the summer transfer window closed and - frankly - it's the middle of the week and there's not much else to take away from the ​latest swathe of EFL Cup games.
The off-season was full of reports of strikers coming over to the English top flight - some true and some less so. By the time the window slammed shut (it's mandatory to use the phrase, blame Jim White) at the start of September, there was a sizeable crop of new frontmen. Look out defences, it's time to start worrying.
Except...well it hasn't quite worked out that way, has it? In the race for the Premier League golden boot, the highest-ranked new boy is Zlatan Ibrahimovic. In 19th place.
Bonus stat, Ibrahimovic is the only player with four or more Premier League goals this season to have played in every minute of his side's campaign.
The Swede remains comfortably the most successful of the summer imports, but even he's in the middle of his longest goal drought in either six or ten years, depending on who you listen to. When you're doing historically badly after just nine games, it's tricky to nod your head and say 'successful start, yeah'.
There's new strikers misfiring left, right and centre. Michy Batshuayi's already being linked with an exit, Ahmed Musa struggles to find a place in Leicester's starting XI, Borja Baston and Fernando Llorente have been bad in a bad Swansea team, Jonathan Calleri and Simone Zaza are...well, you get the point.
To swing back around to Lucas again; the Arsenal man was near-painful to watch at the Emirates on Tuesday night. Given a rare start - his first in over a month - the Spaniard looked shorn of all confidence.
One-on-one against Ali Al-Habsi in the first half, he passed up the chance to shoot in favour of a terrible square pass and the chance was wasted. Later, a similar shooting opportunity saw him visibly stutter as he prepared to pull the trigger, allowing a defender to get back and cover off the shot.
Vincent Janssen looks in a similar state on the other side of north London, confidence shot to bits as he snatches at the chances he hasn't already managed to waste. Zaza looks similarly shaky, and it's hard to see all of these slow starts and not see some kind of pattern cropping up.
The time has gone - if ever it truly existed - that paying an eight-figure sum for a new leading man meant an instant uptick in form. Now, it means a slow bedding-in period, low-to-medium chance of actual success, and a manager and transfer 'team' getting it in the neck if it doesn't work out.
That's why, right now, I want to propose a one-season amnesty on serious criticism for players coming into the Premier League. It may or may not be the toughest league in the world (it isn't), but it's a damned tricky one to adapt to - and driving their stock through the floor without really giving them a chance to bed in isn't going to do anybody any good.
Acknowledging that 'that's just how football is these days' is no good if you sit back and passively accept it. You can admit a player isn't reaching their potential without slapping a massive sticker shouting 'FLOP' to their forehead after two months.
Accept that things take time. Acknowledge that instant results are rare. Allow nuance into your life. Don't, in essence, be a dick.
For more fan views or to join the conversation visit www.90min.com
Popular in the Community