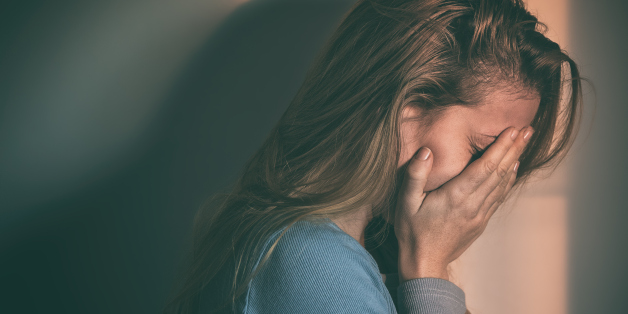 Marjan_Apostolovic via Getty Images
Today, the Prince's Trust Macquarie Youth Index report reveals that one in four young people wouldn't confide in anyone if they thought they were experiencing a mental health problem.
This is an alarming statistic, but perhaps more worrying are the reasons why young people are reluctant to open up about their mental health concerns.
The Trust's research found that among those young people who wouldn't talk about their mental health worries, a third think admitting to having a mental health problem could affect their job prospects and 57% wouldn't want anyone to know they were struggling.
These are bleak statistics, but they're also the key to changing the way young people perceive and react to mental health issues. If we all work together to eliminate the stigma around mental health - which 78% of young people still believe is alive and kicking - more young people will feel able to open up about their mental health concerns and seek the advice and support they may need.
At The Prince's Trust we are focused on getting young people into jobs, training and education, and we believe that mental health shouldn't be a barrier to a young person's chances of succeeding in life. That's why we aim to lead by example, actively promoting good mental health and self-care throughout the programmes we run and across our organisation as a whole.
The range of education, personal development and employment programmes we offer across the UK promote positive mental health and wellbeing by helping young people to build their self-esteem and gearing them up to succeed in a job, training or education course.
To enhance the support we can give to young people who are struggling with mental health issues, we're introducing a new mental health strategy, supported by The Royal Mail Group, which will help us to further reduce the stigma associated with mental health and improve the conversations happening with and between young people.
As part of this strategy, we aim to provide young people with direct access to mental health services, delivered by specialist partners, in our 18 Prince's Trust Centres across the UK. This will ensure any young people we support who have a mental health need can access the most appropriate care as quickly as possible.
Working closely with mental health organisations and specialist training services, we will develop a range of online mental health support materials for young people that can be accessed whenever and wherever they might be needed. We will also embed mental health support in all of our programmes, and provide our staff with new training resources that will give them the confidence and ability to respond to the mental health needs of young people who turn to us for help.
Looking at the bigger picture, we all have a role to play in reducing the stigma around mental health and creating an environment where young people feel able to open up about any concerns they might have. We hope you will support us as we continue to work in partnership with government, employers and agencies - including mental health agencies - to ensure every young person gets the opportunity to succeed in life.