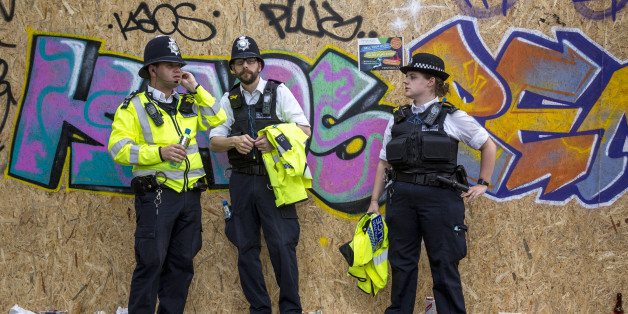 NurPhoto via Getty Images
And so it is over for another year. Doubtless, in what seems the blink of eye, the 2018 Notting Hill Carnival will be with us and again it'll give those who have no time for UK Police another opportunity to throw around allegations of racism and intimidation.
Overlooked are the huge difficulties of policing Carnival and the simple fact is that the primary objective of officers, from the Commissioner to the young constable, is to keep people safe.
Back in 2006, the ITV programme Skycops gave its viewers a bird's eye view of the problems faced by police at Carnival. Large gangs of youths could be clearly seen marauding through crowds 'steaming' and fighting rivals.
Gradually, however, a strategy has evolved whereby police endeavour to keep London's street gangs away from Carnival altogether. In 2008, YouTube footage shows the Met intercepting a crowd of 150 youths making their way from South London to Notting Hill. This was attacked as a racist infringement of their human rights.
The violence at last year's Carnival in which four stabbing victims nearly died despite pre-carnival raids and various forms of banning orders has been followed by a surge in knife and gun crime across London. This has been accompanied by the frightening spectre of acid attacks and terrorist incidents.
As the year progressed, concerns and fears in respect of potential gang violence at the Notting Hill Carnival grew which in turn prompted the Metropolitan Police to increase their pre-emptive intelligence gathering efforts. The objective would be to disrupt those intent on causing disorder at Carnival.
The authoritative study chaired by Ian Duncan Smith which resulted in a lengthy report entitled, 'Dying to belong: An in-depth review if street gangs in Britain' confirmed that which police officers were and are only too well aware; namely that: 'The street-level drugs market is intricately linked to gangs.'
Criticism of the Met's controversial tactic of disrupting street gangs likely to cause disorder at Carnival by means of pan-London raids, primarily for drugs, led to the following comment by Commander Dave Musker. "I will arrest anyone, anywhere, if we have intelligence they are involved in crime and they intend to travel to the carnival to cause trouble."
Heroin, Catford and Stormzy
The above statement was in direct response to the criticism by Stormzy and others of the Met's linking a heroin seizure in Catford to Carnival. Commander Musker, declared that it was "naive" to suggest that criminals with heroin could have no links to the Carnival or plans to attend the event, the implication being that those arrested in Catford and indeed elsewhere, were likely to attend Carnival.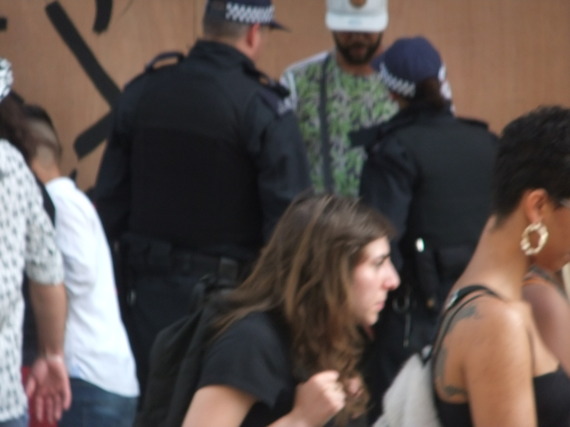 Carnival stop and search
Glastonbury v Notting Hill - a ludicrous comparison
Critics attracted much derision by comparing Glastonbury to Notting Hill. At the risk of stating the obvious, Glastonbury is an expensive pay to enter event, held in open fields on private property where there is no history of rival gangs clashing, knife crime or of police being abused and attacked. Arrests tend to be for drugs and simple theft.
Those who say crime has been low at Notting Hill in relation to the number of people attending miss the point. Last year's near fatal stabbings and other knife and violent crime took place across a tiny area of London that is arguably, for those two days. the most heavily policed place on earth. All this against a background where a major panic in confined spaces could result in tragedy that would dwarf Hillsborough.
Knife and Gun crime
The fear of potential carnage at Carnival caused by rival street gangs is linked to the aforementioned rise in gun and knife crime. An examination of the montage of London's teen victims tells its own story. These youngsters are not victims of racist attacks such as that which saw the murder of Steven Lawrence. Most street gun and knife crime victims in London are disproportionally black or mixed race as are the perpetrators and indeed are gang members.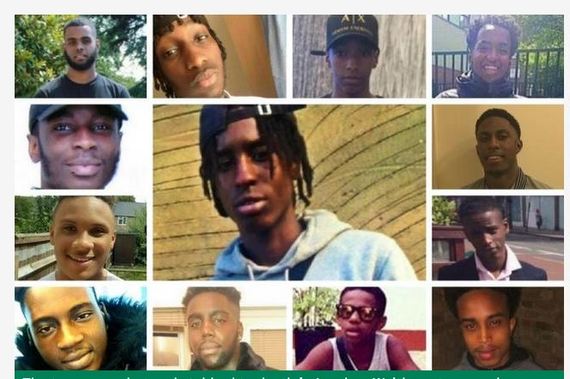 London's tragic young victims 2017: RIP
A common factor to all areas where gangs are an issue, regardless of demographics, is socio-economic deprivation and neglect. It could well be argued that this is the responsibilty of both national and local politicians across the political spectrum; this of course is now being accentuated by austerity. As in so many other fields, it's the austerity hit police who have to apply the sticking plasters.
Criticism of 'racist' stop and search has emanated from the then Home Secretary Theresa May, former Prime Minister, David Cameron, the Mayor of London Sadiq Khan, the former Met Commissioner Bernard Hogan-Howe as well as from activists. As stop and search plummeted so did the number of arrests while knife and gun crime increased.
In an effort to curb knife and gun crime, the Met introduced Operation Sceptre which, however the Met's hierarchy attempt to spin it, is essentially a stop a search operation. The Met have yet to release relevant figures but the fact that in just one week of the operation, 500 arrests were made and 400 weapons seized, have hopefully resulted in a slowing of attacks.
Could Operation Sceptre combined with those controversial pre-carnival 'raids' which resulted in more than 600 arrests mainly of those linked to London gangs, have contributed to the reduced violence at Carnival? The answer, in my opinion, is almost certainly yes yet there will be little praise from police critics at the reduction of spilt blood either on London's streets or at Carnival.
Critics.
Stormzy was but one of a number of critics to lay into the Met in the days leading up to Notting Hill. Local MP Emma Dent Coad gave an interview on BBC Breakfast the day before Carnival that clearly ruffled many within the police community.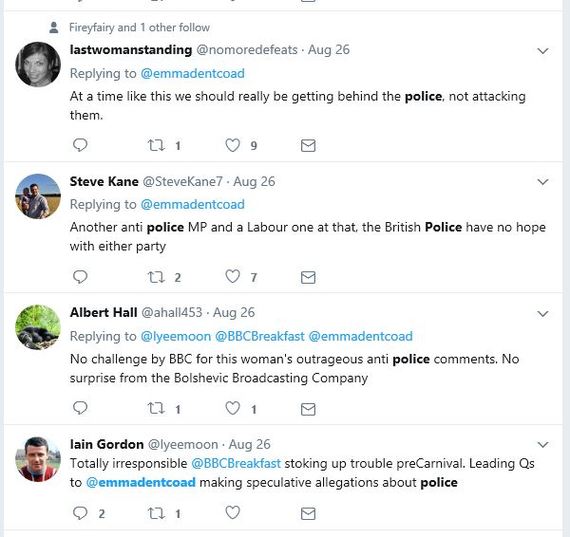 She has also been criticised for failing to utter any words of praise in respect of the Carnival policing over the two days. Her tweeted blog entitled 'My thoughts on #carnival2017' did not contain any mention of police although she was pictured, with the mayor, posing next to the Met's Carnival spokesperson, Chief Superintendent Robyn Williams.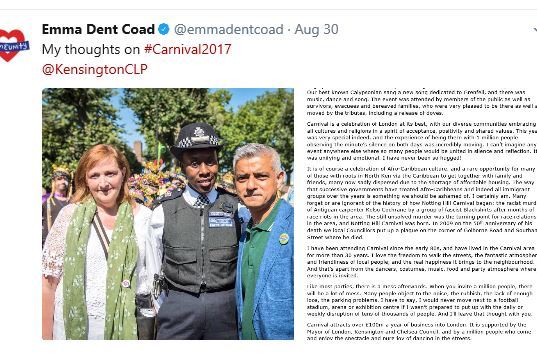 So I became a reveller.
As I'm going to write about it, I thought perhaps I should pop along and I did; for the first time since I was a young PC. I walked past the steel barrier staffed by traffic and the Met's transport officers, then 200 yards further on past a filter line of officers. This was where much stop and search was carried out. It was done professionally, often with smiles on both sides and there was not a murmur of dissent from the thousands entering Carnival.
Within the Carnival, pairs of officers kept a benevolent eye on things answering questions, joking with the crowds and agreeing to requests to take photographs. It was hardly intrusive or overbearing.
There were confrontations, especially after Carnival closure but the 'vibe' generally was excellent despite provocative behaviour by several small groups of youths.
The 33 assaults on police, although down from last year, is however totally unacceptable while crime is still too high. Like or loathe Carnival however, the efforts of front line officers will ensure it happens again next year.
So how would you police Carnival?
It would be interesting to ask the police critics how they would police carnival.
No pre-carnival raids, no stop and search, no dispersal or banning orders, no CCTV, no super-recognisers, no facial-recognition, a dramatically reduced level of policing and unrestricted entry to all comers. Well?