If you're reading the title of this post and wondering what on earth 'Sharknado' is then you need to jump aboard the bandwagon and watch the trailer here now. Interesting isn't it? Ok, so no one expects it to be nominated for any Oscars next year and it's not about to break any box office records either, but there are still a few lessons we can take from this film that took one of the scariest animals and one of the most frightening weather systems and combined them.
The feature length production has already been aired in the USA and received a cult following from people all around the world. The event was held on their SyFy channel just over a week ago and there is plenty of anticipation for a potential UK release too. So what exactly can PR departments glean from something that has come out of nowhere to take the online world by storm?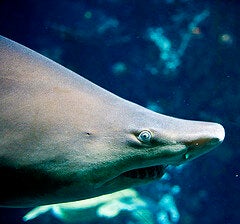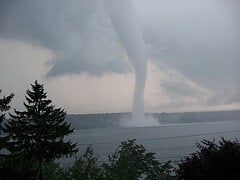 Never Underestimate The Power Of Social Media -
Social media has changed the game in many ways when it comes to PR and marketing, but there are still some people who are yet to open their eyes to its true potential. However, the way that Sharknado lit up the Twittersphere whilst it was being aired should be enough to change a lot of stubborn people's minds. The film was constantly trending throughout the screening and for some time afterwards, and a new way of viewing films was even potentially created.
As viewers from around America took to Twitter to discuss what they were seeing on their screens; tweets peaked at around 5,000 a minute during certain moments. Although viewing figures of just 1.4 million didn't quite back up the hype; the amount of people taking to social media to talk about it meant it was a success.
A word must be said for video here too. The trailer, to which I have linked at the top of the article, was only published to YouTube on July 10th and at the time of writing already has over 3 million views. Thus proving that there are many ways in which social media can be effective.
Word Of Mouth Is Still As Powerful As Ever -
The makers of Sharknado have openly admitted that there was little to no budget for marketing the film (or making it by the looks of things) but that hasn't stopped them being able to spread the word far and wide. All they did was release the trailer and let word of mouth do the rest; proving that this form of PR is still powerful in the 21st century.
With all the technology we have available to us today and all the modern, innovative ways that people use to build awareness of their brand and its projects; it's surprising that something as simple as people power has proved so effective.
This is a shining example for start-up businesses or other companies who maybe don't have much of a PR budget. Word of mouth is simple, free and, when used effectively, can be the perfect way to create public interest.
It's OK To Be 'Out There' Sometimes -
It's fair to say that the idea for a film in which sharks are whipped up into the vortex of a tornado and then hurled towards humans holding chainsaws is not the best idea, but there is no doubting the fact that it has got people talking. And this is the main goal for any PR and marketing campaign right?
The ability to get people discussing your brand is something that should not be sniffed at however it is carried out, and this rather farfetched, tongue in cheek creation has proved that it's ok to be 'out there' sometimes.
Its outrageous nature is one of the main reasons why it has created such an international following and the furore surrounding this should prompt any PR department or professional PR company to think outside the box from time to time.
Project Sharknado has proved such a big success that a sequel is now in the pipeline. Fans and followers alike are being encouraged to head back over to social media networks and propose their own ideas for a Sharknado 2 tagline. My suggestion? Sharknado 2: Force Five Feeding Frenzy.
Popular in the Community