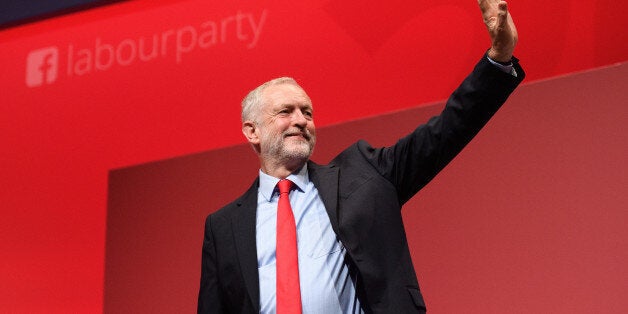 The re-election of Jeremy Corbyn shows just how divided, distracted and incompetent Labour are. With plans to borrow billions of pounds, raise taxes and weaken our defences, Labour cannot build a country that works for everyone - and it would be families across Britain that would pay the price.
You don't have to look far to see just how damaging Labour's policies would be for our economy and our society. Their leader has said he thinks the last Labour government spent too little and has proposed borrowing an extra £500billion. And their Shadow Foreign Secretary wants another referendum on our membership of the EU.
And when it comes to our national security, it is clearer than ever before that Labour cannot be trusted to keep our country safe. Just in the last few months they have suggested scrapping our nuclear defences, weakening our armed forces, have refused to come to the aid of a Nato ally and even proposed negotiating with Isis.
As a Conservative I have always believed that Labour are incapable of providing the answers to the problems that we face. But even Labour MPs agree that Corbyn's leadership would be a disaster for Britain and would fail to build a country that works for everyone. Every former Labour leader called on Corbyn to resign, with one warning that his victory would lead to "devastation and chaos". And on every occasion the response from Corbyn's team has been the same. Threats of deselection, intimidation and personal abuse.
With hundreds of his own MPs having no confidence in his leadership, Jeremy Corbyn is simply incapable of uniting his own party, let alone leading the country.
But whilst it would be easy to sit back and watch Labour continue to tear itself apart, we in the Conservative Party have a duty to expose just how dangerous, expensive, and downright reckless the policies that they offer now are.
Because we know who would pay the price of Labour's failure - not the richest in our society, but the very people Labour claim to care about: the working people of Britain.
Now, more than ever, the British people deserve a Government that is united, competent and determined to deliver for them. To make a success of Brexit and to build an economy and a society that works for everyone, not just the privileged few. And that is exactly what my party will do over the coming weeks and months.
Chris Philp is the Conservative MP for Croydon South
Popular in the Community