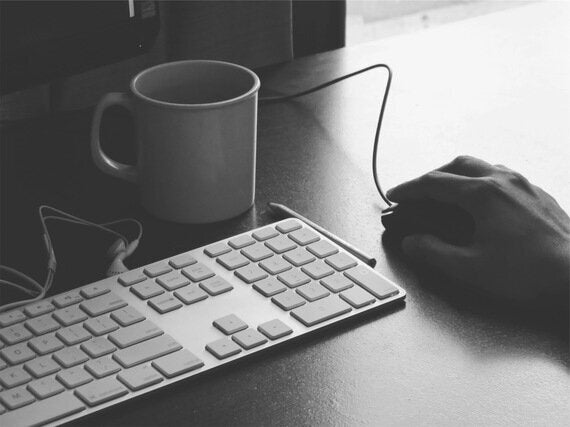 Last week, I was browsing Facebook when I spotted a meme I knew my wife would find hilarious, but my Facebook friends probably wouldn't... Call it her unique sense of humour. So rather than evoke all kinds of drama on my wall, I copied the URL into an email and sent it to her. In doing so, I was committing a 'dark social' act. But what does this simple action mean for marketing on the web, and more importantly how on earth do we track it?
The phrase originally coined by Alexis Madrigal from the Atlantic, 'Dark Social' simply means the sharing of content through channels other than social media, whether by email, private message or even SMS. By definition, dark social traffic can't be attributed to a known source, as the referring source lacks the tags required by analytics software that provide information about the site it was seen on. Unlike other 'direct traffic' sources such as from social media, which comes from links shared, contains tags that tells your analytics software where the link was shared originally and how visitors have ended up on your website.
Can Dark Social Be Measured?
In theory, yes. Analytics software regards dark social referrals as direct traffic. To the software, it assumes the user typed the website URL directly into the address bar of their browser and hit return. In practice, this rarely happens, instead they have seen a link in an email or text, or WhatsApp message. It is assumed that a significant percentage of "direct traffic" we see in analytics data is actually dark social traffic. Analytics firm ChartBeat estimates that dark social accounts for around 1/3 of all external traffic to sites in their network. This extends to over 50% on mobile.
How Does Dark Social Affect My Digital Marketing Strategy?
The proportion of 'direct traffic' coming from dark social sources can provide crucial information for website owners and marketers. Many social media mobile apps don't add referrer data to links shared by their users, so a large proportion of direct traffic showing up in analytics data can mean that a site gets a lot of its traffic from mobile users. In order for your strategy, website or campaign to utilise dark social, it's important to be mobile-optimised. And ask yourself - What is the customer experience like on mobile? Are you making this dead easy to share through dark social channels?
Dark social is an increasingly important channel to consider. In a recent survey from Radium One, 32% of people said they only share content using dark social ways like email and private messages. And through measurement and analysis consider the amount of direct traffic appearing in your analytics data as a rough measurement of dark social referrals.
And finally, it's essential to not ignore the truth which Madriugal points out - There's no way to game email or people's instant messages. There's no power users you can contact. There's no algorithms to understand it. "The best way to create content that is guaranteed to be shared is by writing interesting, informative, original material".