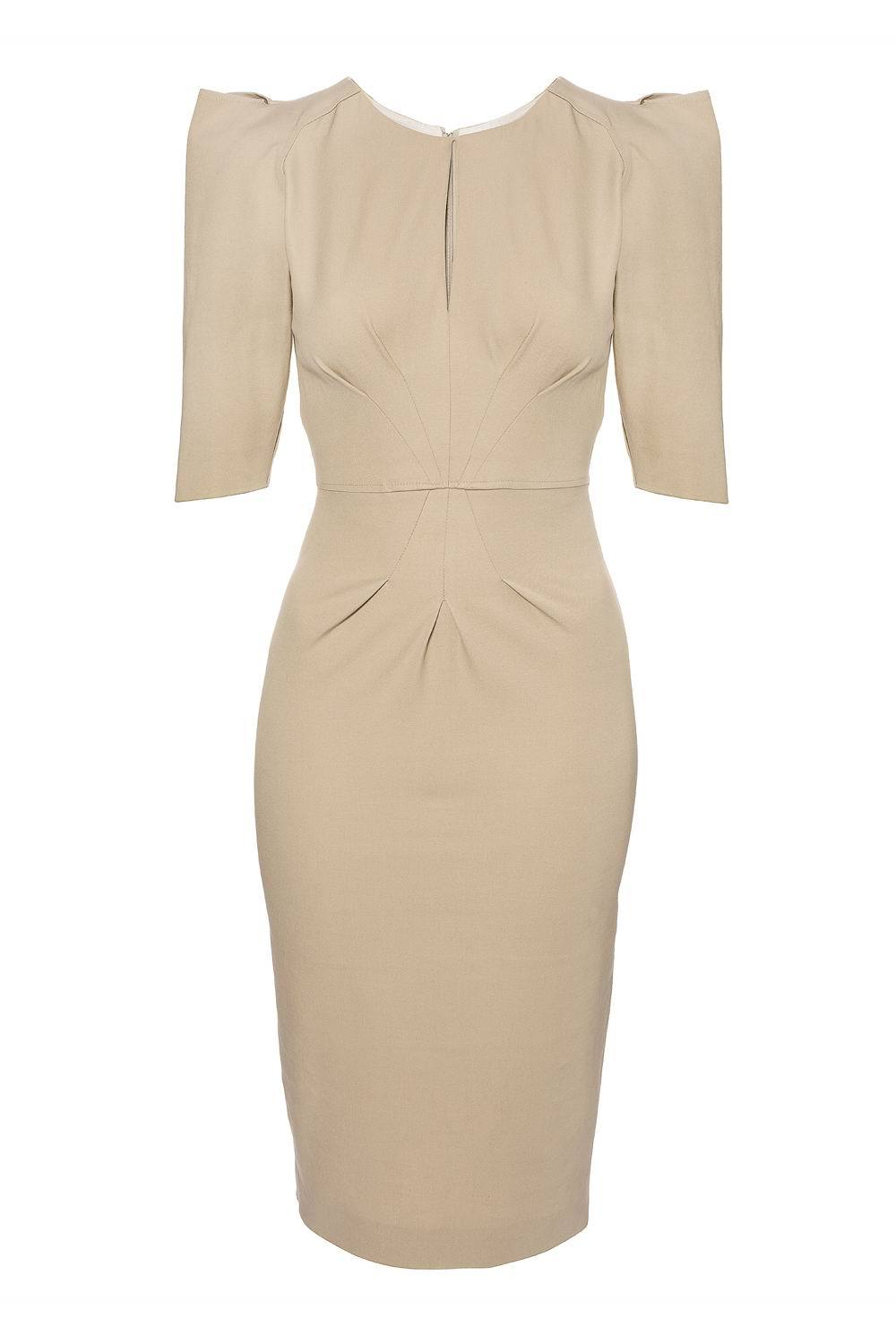 The 1940s are back with us! OK, not the war or the rationing thank goodness, but the style of that decade is definitely having a fashion renaissance. Films like The King's Speech and Madonna's Wallis Simpson biopic, W.E., have helped re-awaken interest in the period and mine the same sartorial zeitgeist with their vintage fashions.
In my mind 1940s fashion conjures up images of powerful alluring women; from femme fatales Rita Hayworth and Marlene Dietrich to feisty intelligent women like Katherine Hepburn and Joan Crawford. Today the 1940s look has found its modern day style disciples in the form of Dita Von Teese and our very own Duchess of Cambridge, who favours classic style and demure skirt lengths, and as we all know anything the Duchess wears is sold out in seconds.
How to get the 1940s tailored look:
Late 1940s fashion is tailored perfection. The decade saw a revolution in fashion design when Christian Dior introduced the New Look with his first collection in 1947. Gone was the austerity of the war years with its military style suits with huge shoulder pads and in came its replacement: the feminine hourglass figure.
A tailored silhouette is key to this season's look, with cinched in waists and pencil skirts that fall just below the knee. In fact the midi-length skirt, which sits mid-calf, is the hottest fashion trend this Autumn/Winter and is a firm fashion favourite of Victoria Beckham, Keira Knightley and Angelina Jolie. It is not an easy length to pull off and beware looking frumpy, use your height as a guide: if you are petite go for just below the knee whereas if you are tall go as low as you dare.
Skirt suits, long relegated to the back of the wardrobe by the tailored dress, are also set for a comeback. Shoulders should be structured and strong, but more feminine and subtle rather than 1980s excess. Jackets should be fitted and sit just below the waist, choose a high-waisted skirt and wear it cinched with a wide leather waist belt to accentuate an hourglass figure. To achieve the perfect silhouette make sure you invest in some good foundation shapewear, glam-net stocks CASS, to help enhance your curves and smooth any bulges. Accessorize your look with a slim line clutch or leopard print bag, leather gloves and fur; perhaps I could try recycling my great grandmother's sable stole - although I am a bit squeamish about the head and feet still attached!
For those looking for inspiration, I recommend going back to the source with a trip to the archives at London's V&A. The famed art and design museum has a collection entitled 20th Century Fashion Drawing and Illustration and features designs by Marjorie Field of the couture firm Field Rhoades, a high-end London boutique which flourished in the 1940s. Alternatively, a visit to the cinema is a must; either to see a classic film from the era or wait for the highly anticipated W.E., scheduled for release this December.