Around the UK, different universities hold elections for their Student Union or Guild of Students Sabbatical Team. For the majority of universities, these positions include: President, VP Education, VP Welfare, VP Activities and Development, VP Democracy and Resources, VP Housing and Community and VP Sport.
Students seem to be divided in terms of how much they care about Guild elections. Some will be up all day painting cardboard signs, to decorate (or litter) campus with, publicising their chosen candidate. On the other hand, at the University of Birmingham only 5,357 people voted despite there being around 28,000 students. At Birmingham, Poppy Wilkinson, was re-elected as the Guild President. This year she turned to social media with her campaign, using the website Buzzfeed to gain votes and popularity.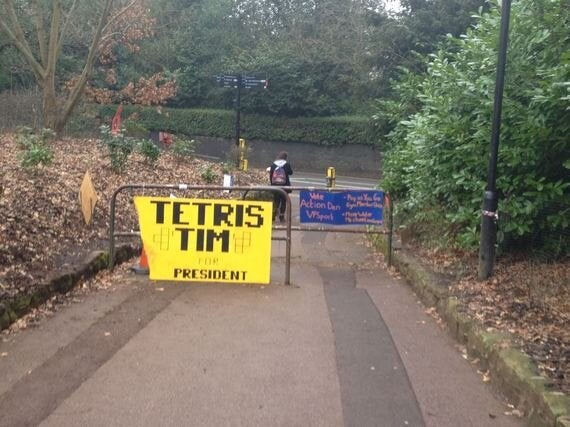 Some candidates were less thoughtful with their publicity campaigns, such as Will Cusack at Bristol University. Cusack sent his campaign poster to the Bristol Uni DJ Society Facebook page and received a lot of unwelcoming feedback. Cusack, a law student who was running for Treasurer, edited a picture of himself as a cartoon bird diving into a pool of money. Cusack said, "I've been warned it's a tough job guarding the society gold, but someone's got to do it." His comments sparked a series of angry responses from fellow students. Stuart Donaldson said, "I hope your legal advice is better than your campaign strategy." Other students at the university expressed concern that candidates used their current positions in student media groups to get support from some of the student papers.
In Oxford Brookes, Sabbatical Officers introduced a safety bus system which takes students home after a night out. Although this sounds like a positive idea, some students have commented that it is used as a social club for friends of the team. However, in general, Officers do strive to help their fellow students. Last year, Poppy Wilkinson introduced longer library hours, more water machines on campus and free printer credits for undergraduates.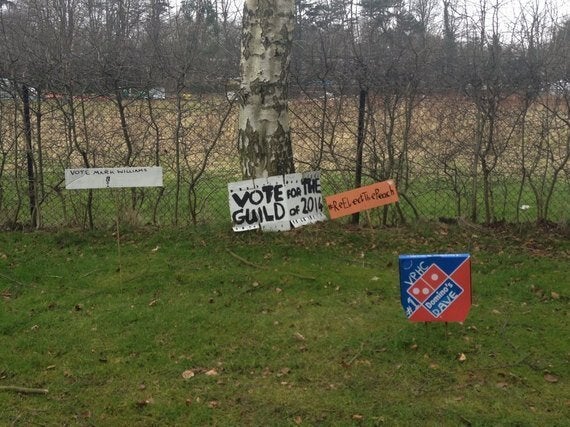 James Hitchings Hales was runner up for Guild President at Exeter University. He said, "the absolute priority of the Guild must be the students they're supposed to represent. I'd like to think that my campaign showed me as just another student, with the urge to represent interests that I was intimately in touch with. I went out to talk to as many students as possible to pool our ideas. My key manifesto points surrounded the student experience and how it could be improved so everybody could get their money's worth. I also wanted to bring the student body closer together, by uniting minority groups with the rest of the university, whilst addressing key issues within the wellbeing centre of the university, to provide greater assistance to students with mental health issues." Despite having some popular ideas, Hitchings Hales also mentioned his greatest obstacle, indifference of students, "The only way to combat that indifference is through infectious enthusiasm, and showing students why they should care about using their vote. There was a small oppositional minority that tried their best to undermine what we were doing, but they were vastly outnumbered by people who wanted to see positive change." Although the majority of students do not aim to undermine the candidates, they choose not to get involved with the elections and abstain from voting.
With candidates making promises to have a pay-as-you-go gym, a free annual music event or free printer credits, it seems a shame that the elections still fail to capture the attention of the majority of the student population. Students should try to engage more with Guild politics to get the most out of their university experience and ensure that they are fully represented by the best possible candidate.
Related