I've been in New Orleans for just under a week and I think it's safe to say that I love it already.
In some ways it reminds me of Senegal, because of the friendly, energetic people, the constant presence of music and dancing and the French influences in the food and culture.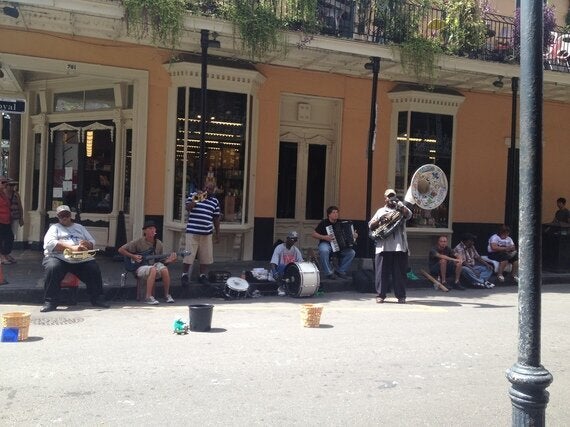 Live music in the French Quarter
Almost everyone here is extremely kind and enthusiastic, for example, an RA (resident assistant) commented that they were "SO PUMPED!" to meet the new students. We've had one day of international student orientation so far and I've met students from Brazil, Holland, Japan, South Korea, Ireland and England, to name a few. There are four of us here from the University of Birmingham, although none of us knew each other before. We have also met two other students from different universities in England who are originally from the West Midlands. However, my roommate, Alexxis, is from California.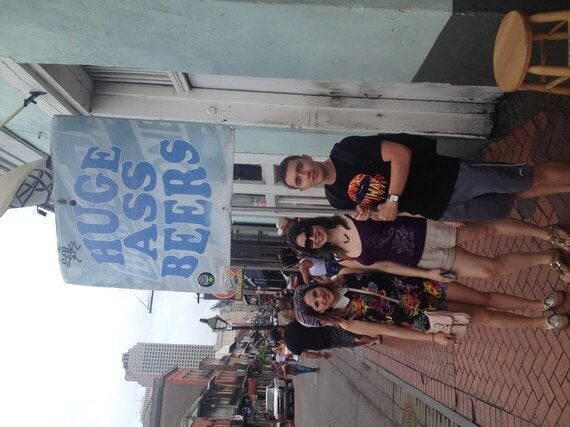 New Orleans is a subtropical climate, and we're right in the middle of hurricane season. It's extremely humid and around 30 degrees everyday. We've already managed to get caught out in a rainstorm a few days ago and get completely drenched. We trudged back into our halls carrying soggy boxes of cereal, much to the amusement of the locals.
During our orientation, we had a talk from one of the university police officers, a large, black woman who carried a gun. She has offered to give self defence classes to the girls. At first I dismissed the idea, but after going out for dinner with a few of the Dutch and English girls last night, we decided that it might be a laugh (and maybe someone as weak as I am could use some self defence training!) I have also discovered that the gym and pool, which are weirdly on the roof of a multistory car park, are free to use for students, so I will definitely be taking advantage of that.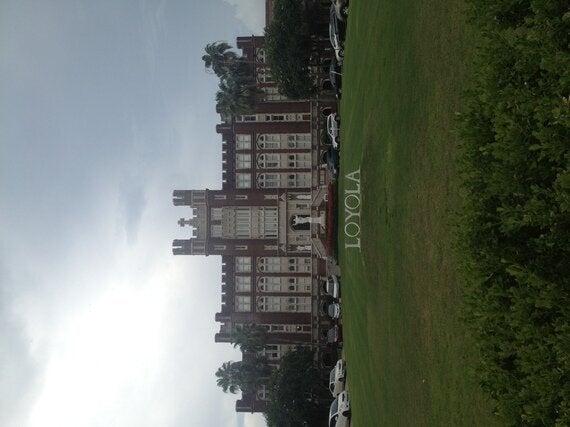 Beautiful university building
As some of the other English students and I arrived before our orientation started, we decided to do a bit of exploring. We took a streetcar for $1.25 to the French Quarter and found the infamous Bourbon Street and the classier Frenchman Street. We tried po' boys, which are traditional sandwiches from New Orleans most commonly made with fried seafood, like shrimp, catfish or oyster. It's also common to see alligator on the menu here, but I won't be trying that... Afterwards, we went to a bar on Frenchman Street and watched a live blues band for free, which was amazing.
This weekend there is a Midsummer Mardi Gras parade in the city, which all of us international students will be going to. It seems like there are carnivals and festivals going on all the time here, which is going to make for a very good year.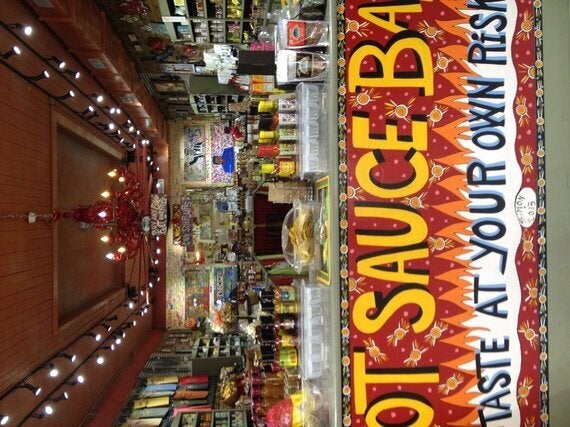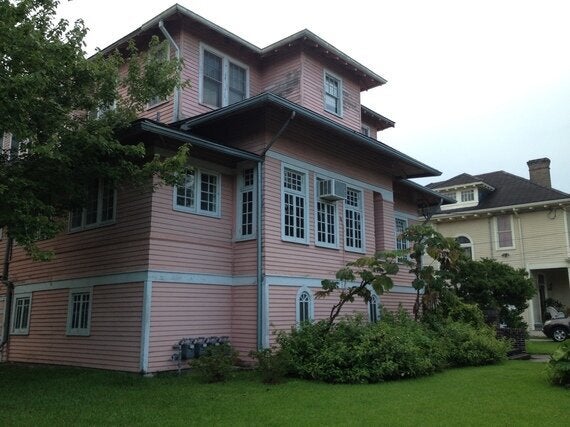 A house down the road from college