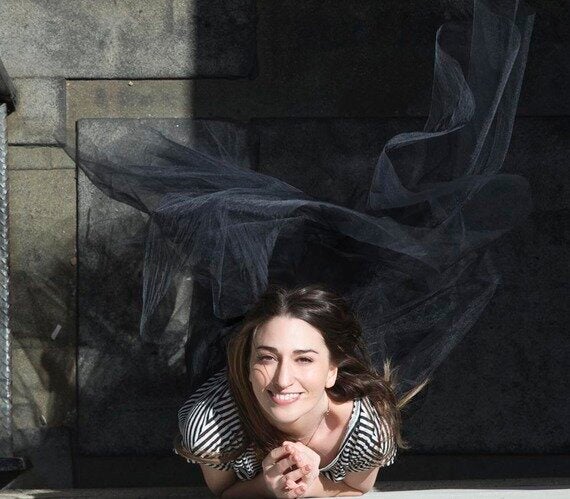 The past year has been one of great change for songwriter Sara Bareilles. To passers-by everything seemed swell, she had a successful music career, a house in Los Angeles and a close-knit group of family and friends. Yet, something was not right, restlessness followed her and a depression that left her questioning every aspect of her life. These were feelings that would not be shaken until Bareilles decided to change everything she had known. Moving from LA to New York City, she left her touring band of nearly 10 years to form a new band and recorded The Blessed Unrest, an album that pushed her to new places musically, lyrically and emotionally.
The title of her latest album is taken from a Martha Graham quote. 'There is only a queer divine dissatisfaction, a blessed unrest that keeps us marching and makes us more alive than the others'. As Bareilles explains to me it really summed up everything she was feeling. "To me it was sort of giving voice to this idea that the dissatisfaction of where I had been was actually kind of a divine calling towards something else. There was a lot of melancholy and there was a lot of bitter sweetness in me letting go my version of my life before. I liked the succinct articulation of that and having said that the unrest is actually a really blessed thing. It can be scary but ultimately really good."
Sara Bareilles grew up in California and her first introductions to music were not the song writing greats of Carole King, Elton John or Paul Simon, though that would come later, but the works of great musical theatre. "I remember going to a lot of musical theatre because my sister and the acting community where I grew up was very vibrant, so I did a lot of that" she tells me smiling. "My mum was really involved in the community theatre so we would go see the shows that were up. I remember really taking to that. My older sister was in a production of Evita and I saw that like 10 times."
It was while studying a Communications degree at UCLA that she began to think of music as something more than just a pastime. "I sort of realised that it was the only thing I really liked to do." With a minor in Italian, Bareilles went on a year abroad scheme and it was during this time that she realised music was something she could not live without. "I realised how important music was because I hadn't been performing and I hadn't been writing and I felt crazy. I came to this realisation that it wasn't just a hobby, it's a part of what I do to stay me" she says passionately.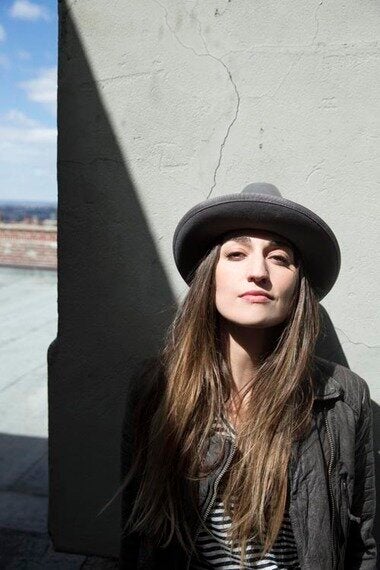 On her return to California she began to tentatively dip her feet into the live scene that surrounded UCLA. "I went to my first open mic completely alone and I didn't tell anyone I was doing it, I was terrified." It was here she met a band with a big local following called Kara's Flowers. Watching and learning from them was incredibly important to the young musician. In time Kara's Flowers would change their name to Maroon 5 but in the late 90s they too were just local musicians trying to get their break. "They were leaps and bounds ahead of where I was but there was a little bit of a path that seemed charted out. I could see playing smaller venues, you start here, and then maybe you get lucky. I think I got lucky I plugged into the UCLA community and the Los Angeles community and things grew really slowly."
Although she gained worldwide attention with her hit Love Song, Sara Bareilles' success has been built gradually and by all accounts is something of a puzzle in today's musical landscape. Her style, which dodges club beats in favour of pianos and confessional songwriting, harks back to a time when singer-songwriters ruled the airwaves. Yet, if you look a little closer it is easy to see why fans worldwide have stuck with her. Honesty and authenticity are at the core of what she does. "I try to write really honest accounts of my version of the human experience. So I think people connect to the honesty there." There's a duality to her song writing as well, she can be lyrically biting on one song and then incredibly emotive on the next. It's this spectrum of emotion, woven in with beautiful melodies that keeps her fans anchored and interested.
The Blessed Unrest is no exception with great song writing at its core, it retains everything fans love most while being a quietly challenging album. For the first time Bareilles opened up the song writing process collaborating with Fun's Jack Antonoff and songwriter Matt Hales. "I think that was also kind of an extension of me wanting to try new things. I've been very protective of my own process in the past. I don't really share lyric writing, that's how I feel most connected to the song. But, I didn't write with strangers, I wrote with very close friends and people that I knew." The process helped her become a better songwriter "it was actually very expansive, it felt like a great learning process for me, realising that collaborating doesn't have to feel like distance from the song."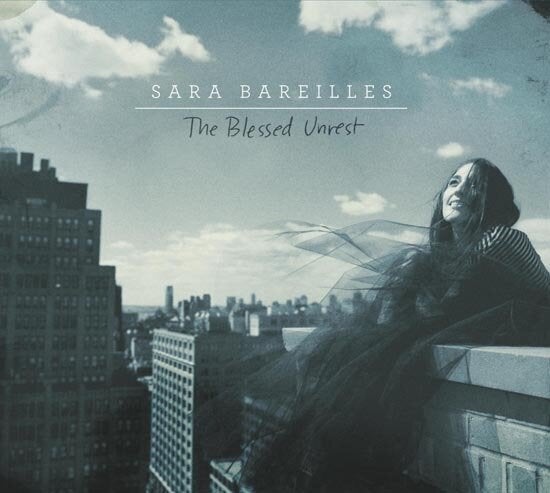 Aside from collaborations The Blessed Unrest is also Bareilles most experimental record to date. No two songs are alike; with John O'Mahony on production duties the record is incredibly diverse. As Bareilles tells me, "I didn't want to be precious about making sure everything felt super cohesive; I was just trying to do the songs justice. It just felt really organic the songs were just kind of doing what they wanted to do. I think that's your job in the studio to sort of listen to what the song wants."
Although there are plenty of contenders for hit songs on the record, it was the song Brave that really grabbed people. Written with Jack Antonoff, Brave's message of self-empowerment struck a chord. While it was written about Bareilles watching a close friend struggle with their sexuality, Brave has taken on a life of its own. It was around the time of writing the song that Bareilles decided to do a stripped back solo tour. No band, no big production, just her and a piano. The prospect terrified her. "I was incredibly scared which is why I named it the Brave Enough tour. I really wanted to put my money where my mouth is, preaching to people 'I wanna see you be brave' and then making choices that are safe didn't make sense. I think I needed to know that I could do that and I didn't know I could do it." She says intently.
Courage is something Bareilles knows a whole lot about, and if she were to name one woman who has acted as a constant source of inspiration, it would be songwriter Carole King. At this year's Grammy awards, where The Blessed Unrest was itself nominated, King was given a lifetime achievement award. It was here that Bareilles got to perform with her hero and learn a good lesson or two. "She's a legend. She did it before anyone else did it and she's unapologetically true. She doesn't give a shit about the bullshit! She really doesn't. She cares about the right parts of this industry, I think as a woman and as a writer that's what I look up to."
Bareilles is already doing a good job at creating her own legacy with a cannon of enduring songs. After a year of struggle, uncertainty and change, she has come out on top. Juggling a number of different projects, writing a book and a musical, as well as continuing the promotion of The Blessed Unrest she will certainly keep marching ahead.
------------------------------------------------------------------------------------------------------------
The new album The Blessed Unrest is out now featuring Brave and Chasing The Sun