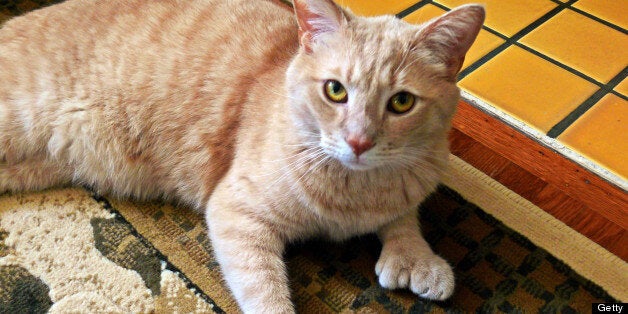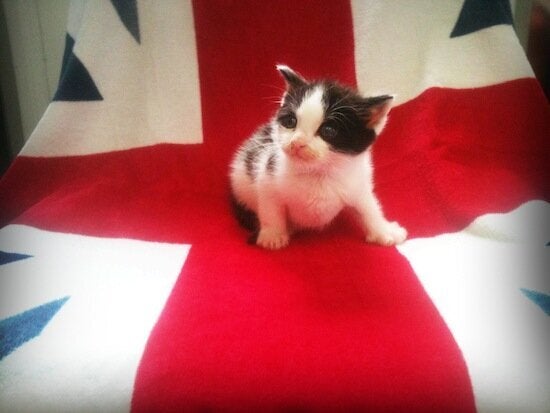 As soon as news of the Royal baby's safe arrival was announced, the speculation started on the chosen names for the infant. One can't imagine how much time was spent deliberating on suitable names that both parents liked and fitted with Royal convention. Protocol aside many pet owners find the naming process equally as complex.
Of course for us humans our name identifies us throughout our lives both socially and in formal documentation and, if like me, you have a name that can be spelt a number of different ways you get used to that little niggly feeling inside you every time you see it spelt incorrectly.
In the animal kingdom a name means nothing - dogs don't hang around together in the park discussing what their humans have called them and cats are probably horrified that we should dare to give them such commonplace names as Oscar or Rosie, let alone that we expect a response from them.
However inconsequential for our pets, I do feel a dog's name serves an important function to owner rather than dog. My dog training clients are encouraged to use the name to mean 'look at me' (taught by saying the dog's name and giving a treat when they look at you). This way you can get the dog's attention before giving a command, otherwise it is a bit like telling your child it's bed time when they are about to reach level three on their new computer game - they just won't be paying attention.
Research shows that the majority of us like to give our pets human names and the same most popular children's names - Jack, Alfie, Poppy and Bella - appear across all species including cats, dogs, rabbits and even horses. However the most popular rabbit name remains Thumper.
Other choices are influenced by rock stars (Ozzy), footballers (Rooney), film and TV (Mr Darcy or the imaginatively named Bilbo Doggins) or famous cats and dogs such as Scooby, Snoopy and Tigger.
Then there are the names after favourite things such as food (Spud or Honey), confectionery (Wispa or Aero), drinks (Pepsi or Bailey) or even places with happy memories such as Paris. I did read of one cat called Willesden.
Appearance and breed type play their parts too. I recently met two immaculately groomed dogs, both called Scruffy! And how many of us have met busy Collies called Fly or Chaos or German Shepherds named Arnie or Rocky? We recently rehomed a Chihuahua called Tank and he did have an attitude the size of one.
Of course registered pedigree names for cats and dogs are in another realm. Normally these registered names consist of a prefix which belongs to the breeder and is used on all their litters, followed by a selected name or names which can follow a theme. The Supreme Show of the Governing Council of the Cat Fancy winners of 2012 included Supreme Imperial Gr Ch Gemkin Starwind, Somantikks La Prima Donna and Farallon White Obsession. You can just imagine how gorgeous the cats are.
Among the Crufts winners this year were Ch Soletrader Peek a Boo, Ch Windspiel Northern Stylo and Skybound Flightdeck Floozy. Something to keep quiet about in the park.
The world of racehorse naming is where the most fun seems to be had. Endless stories abound regarding names that good-humoured owners tried to get past the British Horseracing Authority censors such as Norfolk Enchants and Chit Hot. My favourite one to make it through is the name that Robbie Fowler and Steve McManaman were permitted to use - Another Horse. The commentating must have been amusing.
At the National Animal Welfare Trust we are constantly naming animals and the biggest challenge is litters of kittens. Since it is kitten season now, the pressure is on our staff to come up with ever-inventive monikers. Interestingly we don't think particular names help us to rehome animals any faster. It's always the animal people fall in love with first and in fact the majority are renamed once they are rehomed.
We tend to choose names that are relevant to current events - kittens named after tennis players, Olympians, Lord of the Rings characters and yes, there will be one or two Georges across our centres.