'The Dressmaker' slips in the heat of the Australian day - Gaspar Noe's 'Love 3D' pushes the boundaries and the director gets in a bewigged cameo role - 'Gueros' is a Mexican off-best indie homage to the French New Wave - David Evan's 'A Nazi Legacy' examines the legacy of the holocaust and moral responsibility - 'Hand Gestures' is a visually captivating look at the art of lost-wax casting.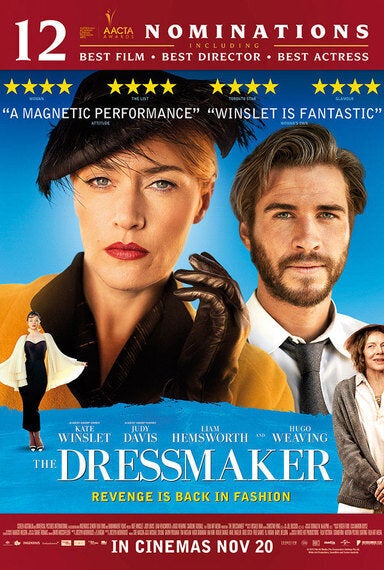 Director: Jocelyn Moorhouse. Kate Winslet, Liam Hemsworth, Hugo Weaving. Drama. Australia 2015 118 mins. (12A) ***
'I'm back you b.......' Tutored in and clothed in haute couture, Singer sewing machine at the ready and a glint of revenge in her eye, ' Marty 'Tilly' Dunnage (Kate Winslet) steps off the bus into the dust of small town, middle-of-nowhere, weirdoes enclave, Dungatar. It's name trips off the tongue like dust off your boots.
Accused of a child's murder and exiled years back, it's make-up time with batty mother Molly (Judy Davis) who's off the planet and lives in a hovel and and revenge on the townsfolk.
Love's in the air with local rugger hero Teddy McSwiney (Liam Hemsworth), a football match gets a cat walk fashion view, cross-dresser Police Sergeant Farrell (Hugo Weaving) goes nuts over Tilly's dresses and the ladies queue up for a makeover. Will Dungatar's secrets pour forth?
Judy Davis rises to the part, Hugo Weaving offers hints of 'Priscilla Queen of the Desert' and Kate Winslet doesn't have to break sweat. Wants to be wacky but it slips around in the heat of the day and settles for '50s frocks, frocks and frocks.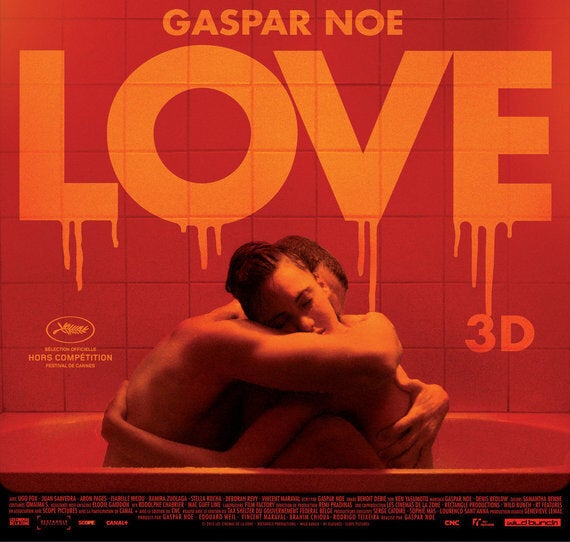 Director: Gaspar Noe. Karl Glusman, Aomi Muyock, Klara Kristin. Drama, Romance.France, Belgium 2015 135 mins. (18) ***
Gaspar Noe (Enter the Void, Irreversible) pushes the boundaries with his sexually explicit 'Love 3D.' The unsimulated sex is natural and it is a film about sex.
Obsessed with Electra (Aomi Muyock), who's missing and possibly suicidal and unhappy living with Omi (Klaren Kristin) and their young child, dull American film student Murphy (Karl Glusman) wrapped in his depressive cloud wants to 'make movies out of blood, sperm and tears.' The 3 1/2 minutes opening sets the tone and in random scenes and flashbacks, their story unfolds, dreamily shot by cinematographer Benoit Debie as they have sex and have sex and have sex, offer a threesome, a swinger's club pep-up visit, a transsexual who shocks depressive man and a 3D spurt of semen towards the audience. A bewigged Gaspar Noe gets in a cameo role and if you ignore the acting and wafer thin script, it's about sex with some touches of humour but no shock.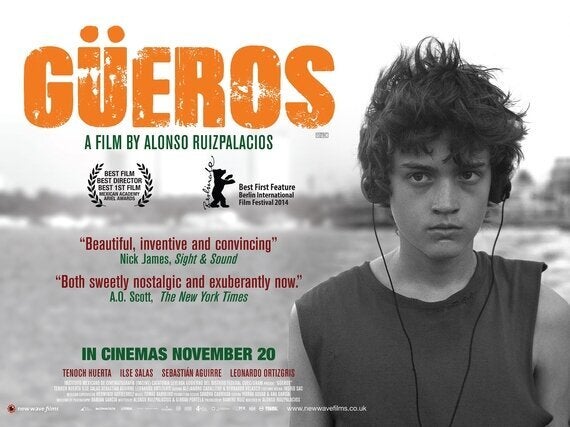 Director: Alonso Ruizpalacios. Sebastian Aguirre, Tenoch Huerta, Leonardo Ortizgris. Comedy. Spanish with English subtitles. Mexico 2014 106 mins. Best First Feature, 2014 Berlinale 2014
Tomas (Sebastian Aguirre), also known as Gueros loved dropping a water bomb onto a harassed mother and her baby. His mum wasn't pleased and it's goodbye Veracruz, hello big brother Frederico (Tenoch Huerta), also known as Sombra, a Mexico City university student who because of protests is 'on strike from the strike'. So begins an off-beat, Mexican indie homage to the French New wave with a serious note beneath a stop-start chaotic road trip through Mexico City.
In a battered car, panic attacks on hold Frederico, flat mate Santos (Leonardo Ortizgris) and Tomas clutching his treasured battered cassette with the music of Mexican rock 'n' roll legend Epigmenio Cruz (Alfonso Charpemer) part of his father's legacy, embark on a journey through a city of contrasts as they search for Tomas's idol who's songs are rumoured to have reduced Bob Dylan to tears. Will Tomas meet his idol and will Frederico win the love of radical student Ana (Ilse Salas) ?
Stylish, frenetic, edgy, amusing, banal at times, filmed in black and white with naturalistic performances and the pale faced Gueros and dark Sombra theme running throughout for reasons best known to the director - a distinctive debut feature.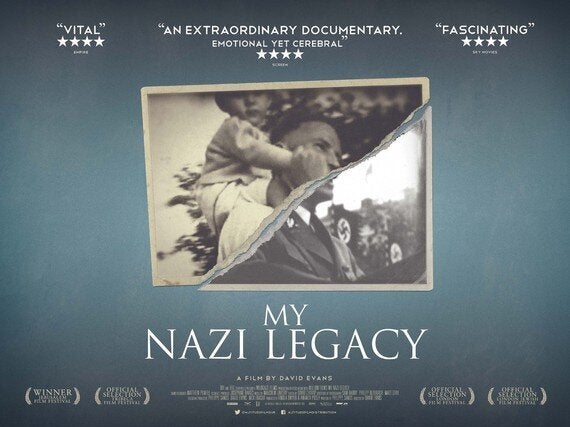 Director: David Evans. Phillippe Sands, Niklas Frank, Horst von Wachter. Documentary. English & German with English subtitles. UK 2015 92mins. (PG) ***
Jewish human rights lawyer, Philippe Sands whose entire family except for his grandfather were killed outside of Zolkiew in the Ukraine during WW II met two men whose fathers were high ranking Nazi officers while he was researching the origins of international laws. David Evan's thought provoking documentary makes for a gripping reflection on the legacy of the holocaust and moral responsibility.
Respected journalist Niklas Frank, the son of Hans Frank, Governor-General of the Warsaw Ghetto known as the 'Butcher of Poland' condemns his father's actions, Horst von Wachter, the son of Otto von Wachter, Governor General of Galicia in Ukraine defends his father and is unable to accept that atrocities were committed in his name.
The camera follows the men as they journey to Poland and the Ukraine and speak uninterrupted about the past, extremism, anti-semitism and moral responsibility. How do you cope if your father was a Nazi ?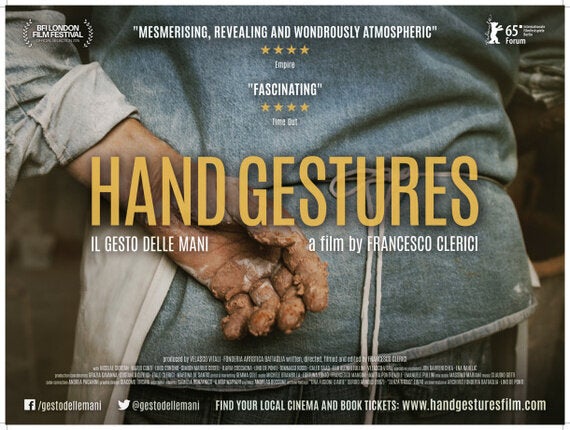 Director: Francesco Clerico Cast: Velasco Vitali, Lini De Ponti, Luigi Contino. Documentary. Italy 2015 77 mins. FIPRESCI International Critics Prize 2015 Berlinale (U) ****
In near silence save for background radio music, the camera observes the creation of dog sculptures by the artist Velasco Vitali from wax to glazed bronze at the Fonderia Artistica Battaglia Foundry established in Milan in 1913.
Visually poetic, beautifully shot and winner of the FIPRESCI International Critics Prize at the 2015 Berlinale, Francesco Clerici's documentary 'Hand Gestures,' offers a tantalising insight into the process of lost-wax casting which dates back to the 4th Century BC, and is passed on in the ancient oral tradition and through apprenticeships from artisans. It's captivating viewing.
For further Film and Blu-Ray/DVD reviews see www.film-reviews-and-news.co.uk