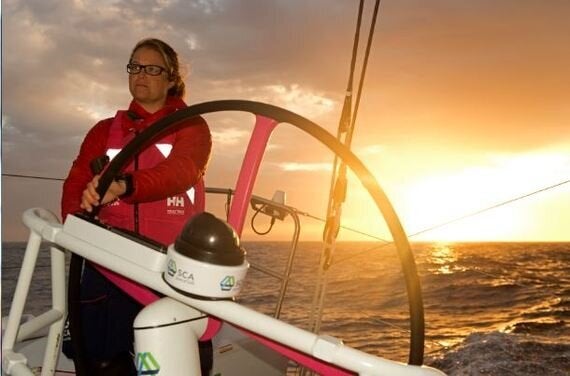 Sally Barkow was born in Waukesha, Wisconsin, USA. She is a skilled match racer and has been on and off the Olympic circuit for the past 10 years. She competed for the US team in the Beijing Olympics in 2008 and was US Rolex Yachtswomen of the Year in 2005 and 2007. In a few weeks she will cross the finish line for the last time in Volvo Ocean Race, together with the rest of Team SCA, in Gothenburg, Sweden. I caught up with her at the wet base in Lorient, preparing for leg nine.
Sally grew up sailing on the lake close to her home. From there she went into youth classes to high school and colleague sailing. Eventually Sally progressed to Olympic sailing and stepped into the professional match racing circuit where she could race for a living. With a CV bursting with sailing experience, it's perhaps no surprise she is now in integral member of Team SCA.
Sally blames her passion for sailing on her parents, who are also keen enthusiasts. Growing up on a lake also meant that a love of sailing was instilled from an early age, a love that eventually turned into a profession for Sally.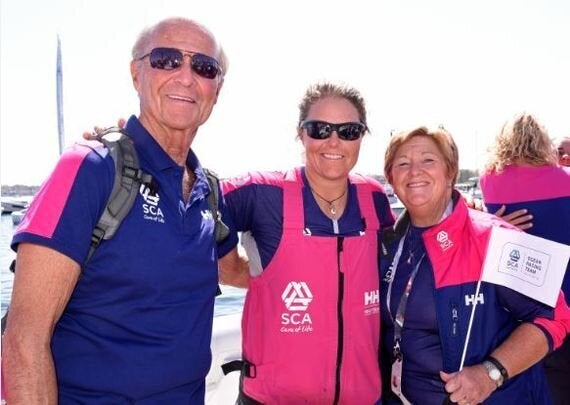 The leap from Olympic sailing and match racing to the Volvo Ocean race is a big one, and one that Sally was keen to make. Round-the-world racing is such a mammoth challenge and, for those who have not experienced this form of racing before, completely unknown. In the sailing circuit the Volvo Ocean Race is something that you always hear about but you don't entirely know what it involves, in fact, it's somewhat of a sailing enigma.
To have an all-female team competing in the race is just the icing on the cake. It's something we have all tried very hard to make a success along with our sponsor, global hygiene company SCA, who has supported us every step of the way.
One of the questions I really wanted to ask Sally was which challenges have been the hardest for her on a personal level. We have all faced some big challenges as a team, but it is always very interesting to hear about each individual's journey. Sally mentioned two things: performance and role.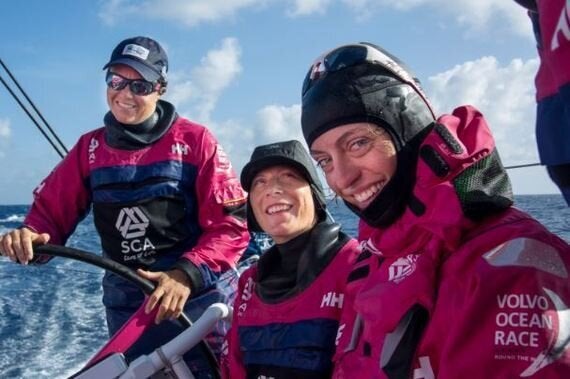 In the beginning Sally found it hard to find her position in the team and to combine this with sailing the boat well. Coming from match racing, as Sally and many of the girls have, learning how to sail a big ocean racing vessel and perform well was no mean feat. Another big challenge was growing into a new role. There are a lot of different responsibilities and lots of new situations to take into account in the Volvo Ocean Race. It was an alien experience for Sally.
Despite initial teething problems, I think we have all started to tick the right boxes. From learning how to sail the boat, becoming a team and having all of the right people in the right roles to racing against the male teams and making tactical decisions - we have come together as a team.
Unlike the other teams, we didn't come with a bottom layer of ocean racing experience. We have built all of our experience throughout our journey so far, and with challenges, come rewards, as Sally knows well.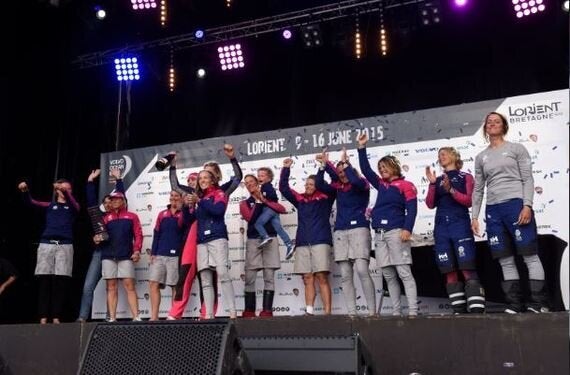 For her, it's the moments when everything is going well on the boat, when everyone is calm and the boat is sailing smoothly, which is the most rewarding.
With just a few weeks left of the race, Sally is looking forward to her last few days on Team SCA's Volvo 65, and of course, the finish. It's been a long road and where we are right now is quite exciting. Each one of us will work as hard we can for the little time we have left. The finish is tangible and I can't believe our amazing journey is finally drawing to a close.
Thank you for following us, and make sure you come and say hello on Twitter using the hashtag #teamsca!