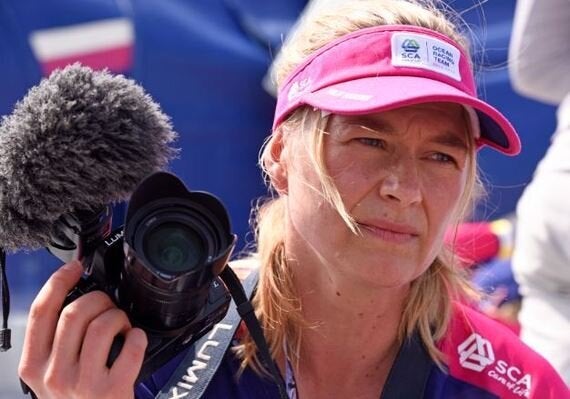 It's November 2012 and I'm at the central station in Stockholm, Sweden, waiting for a train to take me to my base camp and home city Gothenburg. I've just spent the last two days at an indoor sailing boat show learning about what is up-and-coming in the market for a piece in the next issue of Search Magazine.
I've been dying for a double expresso for hours, and as I reach into my handbag to find my purse to pay for one, my mobile starts to ring. I answer, and I'm surprised to hear the voice of my dear friend, the late Magnus Olsson.
As always he is intense and full of energy, he says; "Hi Anna-Lena, listen to what I have to say and think about it for a few days before you give me an answer, ok?" The butterflies start to fly like crazy in my belly as I say "ok", and Magnus continues; "You know I'm involved in Team SCA. Well, we are about to put an all-female team together and I think you would be perfect for the role as Onboard Reporter."
Magnus was one of the most respected and loved off shore sailors in Sweden and the world, and I can't deny that I was flattered by his belief in me. That conversation changed my life.
Today, almost three years later, my journey with Team SCA is drawing to its conclusion. Magnus is sadly no longer with us even though his spirit stills charges the project with positive energy. Team SCA has already sailed one lap around the word and we are now back in Europe where it all began.
We have two legs out of nine left to fight for victory. The learning curve has been steep. The experience has made me into a different person, a better one, and I will always be grateful to Magnus for believing in me.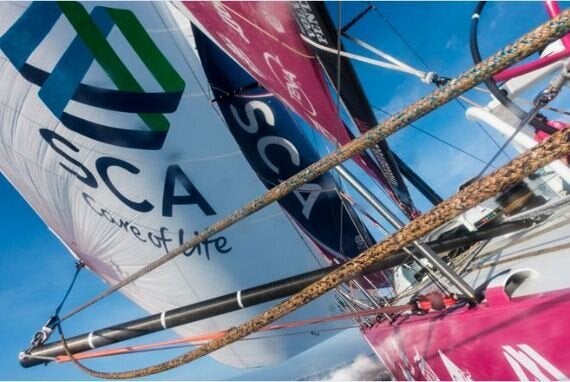 Being an Onboard Reporter in the Volvo Ocean Race is special. You have to love it to stand it, and I do. Here are 10 reasons why...
1. Sailing. Fuelled by the pure power of nature. Peaceful days on the water, wind in my face. Surfing down the wave in 30 knots. The feeling of total presence. There is no place I'd rather be. Adrenalin. Anticipation for what's waiting behind the horizon. Freedom. I could go on forever and ever.
2. Racing. The game. The fight. Purposefulness. Persistence. Striving towards excellence. Intensity. Disappointment loosing, sweet satisfaction winning.
3. Adventure. The drive in my life.
4. Storytelling. My passion.
5. Team building. Comradeship. Team SCA is a group of woman with strong characters and special skills. Fascinating individuals, each and every one contributing to the colourful palette of the complete team. It's complex and beautiful. The moments when we are working at our very best and every little piece falls into place are magic.
6. Contrasts. Highs and lows. Bright-light day, pitch-black night. Doldrums. The roaring forties and furious fifties. The boiling hot days, the freezing cold ones, humidity, soaking wet middle layers. The Volvo Ocean Race is life at the extreme.
7. The sky, the sea and its wild life. Sunrises and sunsets, clouds, waves, dolphins, whales and albatross never cease to amaze me.
8. Traveling the world. There is no way to experience all that life has to offer than seeing new continents, countries, experiencing new cultures and meeting new people. It's inspiring.
9. Legacy. Making a difference by sharing our story. Educating through our sponsor SCA and helping to improve hygiene standards across the world. Empowering women professional, socially and educationally. Creative positive change.
10. The boat bubble. Life off shore is tough but simple. It's addictive. Some people get addicted to the life at sea, I'm afraid I have become one of them.
Thank you for following us, and make sure you come and say hello on Twitter using the hashtag #teamsca!