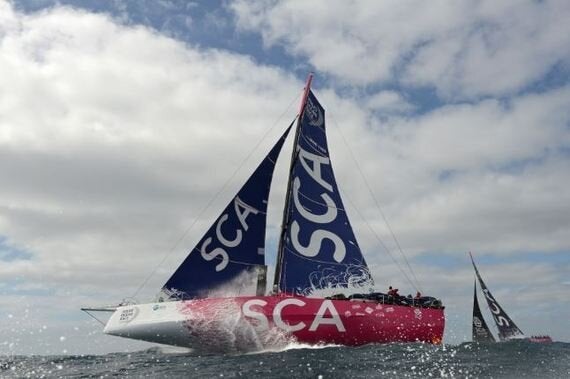 We all experience life-defining moments.
From completing a big physical challenge to taking a daring career step or even falling in love - we can all think back to certain experiences in our lives that have challenged us to dive in at the deep end and live a little more fearlessly.
For many of us in Team SCA, that life-defining moment has been being part of the Volvo Ocean Race.
The Volvo Ocean Race has been a big (and wet) journey of change. Together we have battled injury, we have muddled through some seriously hair-raising moments by the skin of our teeth and we've survived the gruelling conditions that come with sailing in such a hostile environment. We have faced our fears and we have overcome them.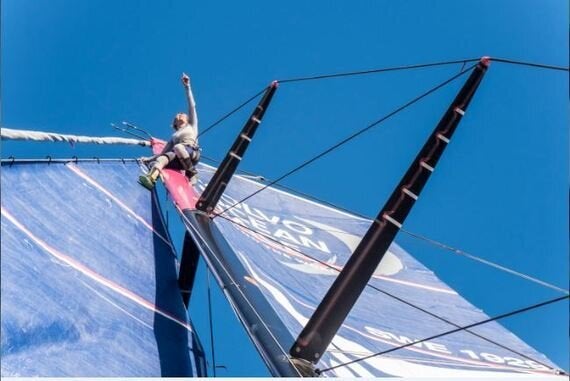 As I reflect on our experience, it dawns on me that being part of Team SCA made me feel unbeatable. Just knowing that I had an amazing group of women behind me every step of the way gave me the confidence to push my boundaries and to forget about holding back. It was a completely empowering experience.
For others, like Team SCA sailor Dee Caffari, whose life-defining moment occurred whilst she was sailing solo - it's all about drawing on your inner strength.
This is something that our sponsor, SCA, has been working on with its Bodyform Live Fearless campaign, which encourages and inspires women to be confident and daring in how they approach life. This ethos completely encompasses our life-defining experiences as professional sailors, where it is almost written into the job description that there will be times when you need to look fear straight in the eye.
For Dee, who is one of only five sailors to single-handedly sail the "wrong" way around the world, this happened while she was hanging mid-air in the middle of the Southern Ocean.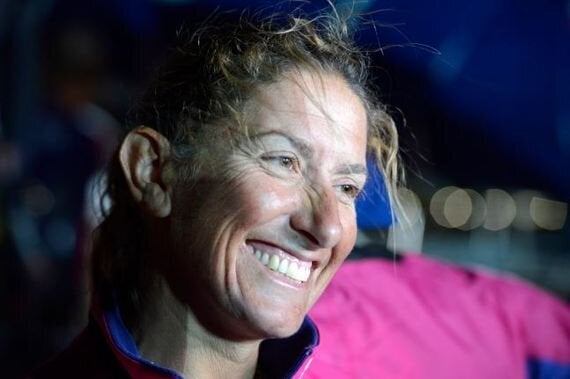 Firstly, I should mention that there is a very good reason why only five sailors in history have undertaken this challenge. Doing it the alone, against all of the winds and currents, just adds to the already mammoth challenge.
When you are sailing alone, you need to rely on the special instruments that can autopilot the boat whilst you are sleeping, much like relying on your colleagues when you are part of a sailing team. When one of these vital instruments flew off the top of her boat, it was up to Dee to make the long journey to the top of the rig to fix it.
For someone who is already scared of heights, just making it to the top was an achievement in itself, let alone getting stuck - which is exactly what happened to Dee.
When your immediate reaction in a situation like this is to look for someone to help, remembering that you are completely alone in the middle of an ocean is completely terrifying. Your heart stops, you begin to panic and the first thing you want to do is to burst into a flood of tears.
Watch the below to find out all about her inspiring Live Fearless moment, and how she found the confidence to stay strong in the face of adversity.
Thank you for following us, and make sure you say hello on social media using the hashtag #teamsca. Share your own live fearless pictures and videos with us using #LiveFearless and @Bodyform!