Team SCA has now been racing since the beginning of October last year, and we are now approximately half way through the fourth leg from Sanya, China, to Auckland, the "city of sails" in New Zealand. It's day 15 and we still have one more gruelling week to go.
It's been a tough leg for the crew so far with a lot of hard work on deck, day and night, with as many ups as there have been downs. The key thing is that the fleet has remained relatively close and we have been able to position ourselves by taking an intelligent route that took some careful preparation, confidence and skill.
Leading the team in implementing important decisions like this lies with Team SCA's skipper - Sam Davies. As the designated "person in charge", Sam is involved in all of the strategic decision making on-board and is therefore responsible for the whole team. She also works closely with Team SCA's navigator, Libby Greenhalgh, to ensure we are continuing to take calculated risks to make gains and move up the fleet.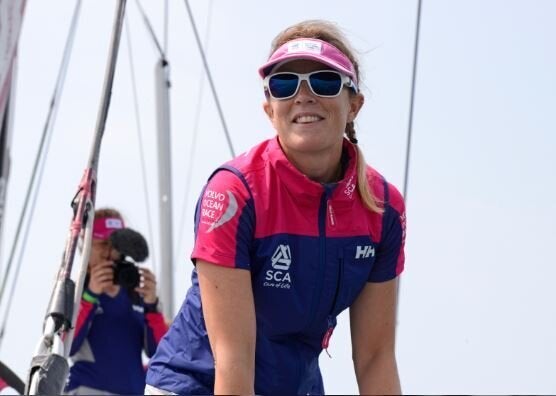 We all have our views as to where the boat should be heading, but it is Sam that has to deal with the consequences of all of our actions once a decision has been made, whether that is good or bad.
It's a fact of life, sometimes you do things right and sometimes you make mistakes. So, when you take risks, you know that sometimes it will pay off, and sometimes it won't. If it doesn't, the hardest part for Sam is keeping the crew motivated and believing that pushing boundaries is still the right way to go. Luckily for Sam, we're always really supportive of her and Libby's decisions, as we know everyone on Team SCA is working their hardest to keep the boat performing at its best.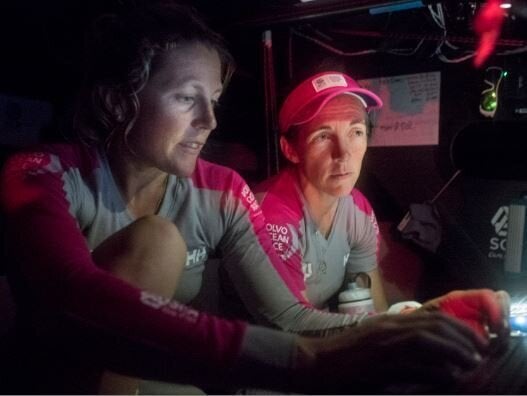 The biggest risk we have taken so far was quite early on in the leg as we left the South China Sea and headed towards the Philippines. Sam and Libby decided it was a better option to take a northerly route, tacking up towards Taiwan. This must have been a particularly difficult decision to make, as tacking at this point meant we were actually heading away from our final destination. It also meant that if the rest of the fleet didn't follow, they would initially make substantial gains and move a long way ahead of us in the rankings.
For those that do not live and breathe sailing as we do might have thought we were mad as they saw our little pink boat icon on the Volvo Ocean Race dashboard move in the completely the opposite direction, but our strategy is all about accepting an initial loss to invest in a future gain. The fact that one our rival boats, Brunel, came with us and popped out in front of the rest of the fleet confirmed we were doing the right thing.
Doing something different to our competitors is something that our sponsor SCA also works hard to do on a daily basis with its Velvet brand's "Three Trees Promise". This means that all of the softwood and hardwood used to make Velvet toilet tissue is replaced on a three-for-one basis - helping to preserve forests globally.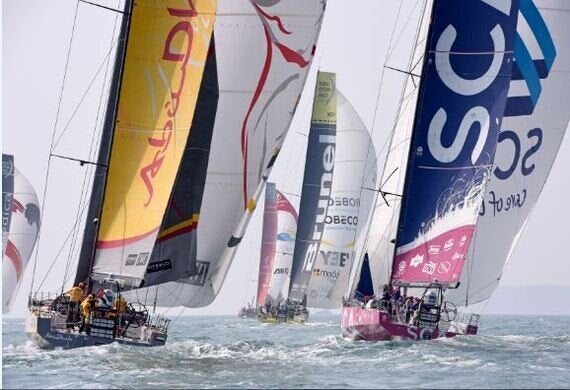 Just as Velvet is helping to preserve forests, we are working hard to preserve our position in the fleet and we are now sailing competitively with the other boats. This is great for us as we can use the other boats as targets, digging deep to find that extra 0.1 of a knot
It can be quite frustrating at times if we can't go as fast as the other vessels, but in the same breath it's a really positive learning experience, pushing ourselves and trying to find that extra gear. This is the best we are performing in the race so far and we are happy to be in the group at this stage.
Thank you for following us, and make sure you come and say hello on Twitter using the hash-tag #teamsca!