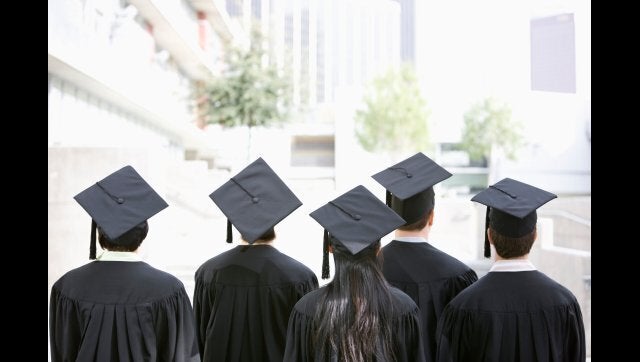 The first piece of advice I would give to someone looking to start their own business is to invest in themselves. If you want your business to grow and be successful, higher education is a great way to expand your mind, develop complex reasoning skills and build a network of contacts that you will have for the rest of your life. But with the real cost of a degree amounting to annual fees of up to £9k, accommodation expenses and time out of the workplace, aspiring entrepreneurs must choose their degrees wisely.
Now is the right time to be starting a business or turning a small side project into your main source of income, but any endeavour requires careful planning and execution. It is for this reason that entrepreneurs should consider a degree that will create a skills and knowledge base that sets them up for the first tough few years in business.
When I started my import-export business that sells South African surfboards in the UK, I was armed with some good contacts on either side, a head for numbers, a belief in my product and a good work ethic. There are many entrepreneurs who have achieved incredible success with less - but don't underestimate just how hard they had to work in order to make that happen. Turning a little into a lot is no easy task.
Entrepreneurs need to treat their education like an investment and choose degrees that will pay off. When considering higher education I made the decision to study for a degree in business management so that I would have the tools to understand and manage each function in my business. It's essential to have insight into every aspect of a firm's activities; entrepreneurs need to have a hand in everything from accounting and finance to marketing and sales. The practical application of each module in my degree appealed to me, and when you are researching higher education I would advise going through the modules in a course and considering whether each element will be useful to you in the real world. Timing is also key; I decided that I would manage a higher study workload in order to complete my degree over two years rather than three. It means shorter holidays and extra subjects, but I'll be finished, out in the workplace and putting what I've learnt into practice faster.
If you are already studying and have leftover modules, I would highly recommend getting acquainted with the basics of marketing. More than just sending out mass emails or making friends on Twitter, knowledge of marketing will enable you to take your products to the right people, in the right place, at the right time and at the right price. Many of the lessons you learn in business are down to experience, but by understanding the framework by which other organisations operate you can get a reasonable idea of how to start a company from scratch and gain 'experience in theory' through learning about paths beaten by entrepreneurs past.
When first starting out in business, those who have already been through the mill will advise you to find a mentor: someone older, more experienced, who can guide your decision making as you develop into an established business leader. Having successful and influential contacts still carries weight in any industry, but these can be seemingly impossible to find if you are just a one-man operation with a great idea. A degree with direct relevance to your business will expose you to the industry and its leaders. Find an institution that will facilitate networking events and that hires lecturers with real-world experience. Lecturers can often make the best mentors, and in the event that they can't commit to be your guide they will definitely have the ability to put you forward to other figures in your chosen industry.
With much to gain and plenty to lose, aspiring business leaders need to make decisions that will take their businesses past the breakeven point and into the black faster - and the higher education path they choose should be counted as the first stepping stone to a successful business.
Dale Godfrey is a young entrepreneur that imports surfboards from South Africa to the UK. He is also a student pursuing a two year accelerated Bsc Hons in Business Management at GSM London and a regular contributor to the GSM Student Blog.
Popular in the Community