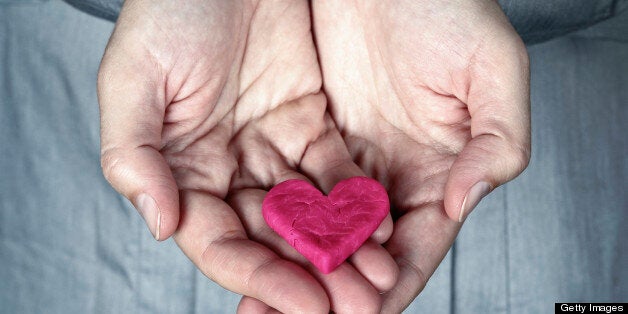 Over the last few weeks, I've been mulling over what this really means. On the one had it's a definition of God's character; if God is love then He is also loving, however being loving is not entirely difficult. Most of us can be loving when we want to, some more than others but loving nonetheless. On the other hand He's the verb, the action, everything He does exudes love in one way or another. And on a third, imaginary hand, He is the noun, it's His name, it's His identity. But after all of that, what does this actually mean? When Christians talk about God's love, Corinthians 13:4-7 are the go-to verses:
Love suffers long and is kind; love does not envy; love does not parade itself, is not puffed up; does not behave rudely, does not seek its own, is not provoked, thinks no evil; does not rejoice in iniquity, but rejoices in the truth; bears all things, believes all things, hopes all things, endures all things. (NKJV)
This is God's character profile, He suffers long and is kind, He does not envy, He is not rude, etc, etc. And if we look through scripture, we'll see that this description of love encapsulates all of God's words and actions. So what does that mean for us that are called to be 'imitators of God' (Ephesians 5:1)?
I have two friends, we'll call them C and B, both of them are Christian and have a passion for sharing God's word. After church one day, B and I were on the bus on our way home. He saw a man outside who looked like he had been beaten up, I didn't see the man but apparently he looked more than worse for wear. I asked B if he wanted to jump off the bus to help the man out, he told me he had to pray about it. We didn't get off the bus.
C used to work in a well-known restaurant in Central London and sometimes I would go and see him after work. He'd finish work quite late so we'd have to catch the bus, on our way to the bus stop there was a homeless man who was always sat in the same spot, every night. C used to get given free food for lunch and most nights he'd give this homeless man his lunch. He didn't need to pray before he gave the man food. He saw a man begging for money and food, he had food and so he fed him.
When Christ was on His mission trip to earth, He met the needs of the people before He preached, whether they were hungry or paralyzed, and He encourages us to do the same. Both C and B had good intentions however only one of them showed the fruit of their good intentions, only one gave a practical solution and met the needs of the person in need, that is love, that is being an imitator of God.
As Christians, what we need to understand is that we have a privilege that other religions do not have. Most Western, and influential governments and people proclaim to be Christian. We've been conditioned to think that because the "world" is so evil and so anti-God (which is true to an extent) that we are part of an oppressed group, however those of us who live in countries like England or America cannot claim that. We have privilege and it is our responsibility as Christians to use our privilege to show the love God to others who do not have that benefit.
We're all aware and vocal about the end-times, yet in our very selfish minds all we can think about is our impending persecution but we need to realize and understand that people are being persecuted right now! There are people suffering in this minute and instead of us meeting their needs, we're contributing to their oppression. This is not love. It's disgusting that one can profess to be Christian and be openly sexist, racist, Islamophobic, homophobic, classist etc. It's one thing to be internally wrestling with conflicting ideals, and I believe that anybody can change, however it's another thing to be open and vocal about your prejudice. We should be contributing to easing the oppression of those around us regardless of who they are. When I speak to people who have left the church, it's rarely because they actually stop believing in God, it's more often because they haven't felt the love that's preached from the pulpit from the church. Needs are not being met.
Last Tuesday I heard an amazing testimony of a young man who has been Christian for about a year. In this year he has exuded the kind of love hear about in the scriptures. He spoke about healing people, not because they believed in God but because they were in pain. People have been brought to Christ because of his manifestations of love not because they've been slapped upside their heads with scripture that's used to condemn them. We love to use Leviticus 18:3 to condemn gay people & endlessly remind them that being gay is an abomination, yet we conveniently forget Proverbs 6:16-19:
These six things the Lord hates,

Yes, seven are an abomination to Him:

A proud look,

A lying tongue,

Hands that shed innocent blood,

A heart that devises wicked plans,

Feet that are swift in running to evil,

A false witness who speaks lies,

And one who sows discord among brethren.
Hearing this young man's testimony gave me so much hope, and there are people in my life that remind me that essentially Christianity is still about love. There are those who do strive to imitate God, they strive to love and they understand what it means when John declares 'He who does not love does not know God, for God is love' - 1John4:8