The musical version of American Psycho is fantastic. Starring Matthew Smith, the show is on until February 1 at London's Almeida Theatre. If you've got tickets, or if you're hoping to somehow find some, here are a few fun facts that might make your viewing more enjoyable.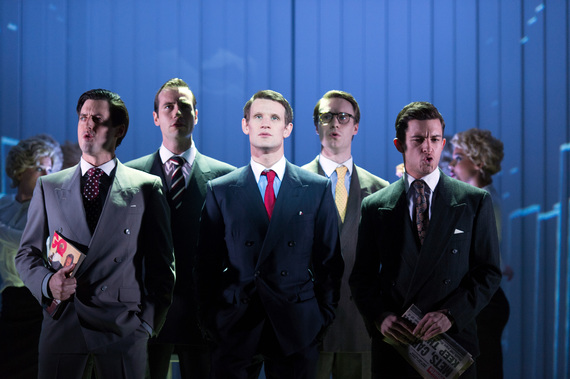 When the novel was first published in 1991, Matthew Smith was eight years old.
There is a lot of shirtless Matt Smith in this version. There's also a scene involving a stuffed teddy bear. Watch for it.
Rupert Goold, who directs the musical adaption, previously produced a "horror-strewn Macbeth, which starred Patrick Stewart as a Stalinesque protagonist."
Another Goold fact, same article. He met his wife, actress Kate Fleetwood, on Romeo and Juliet.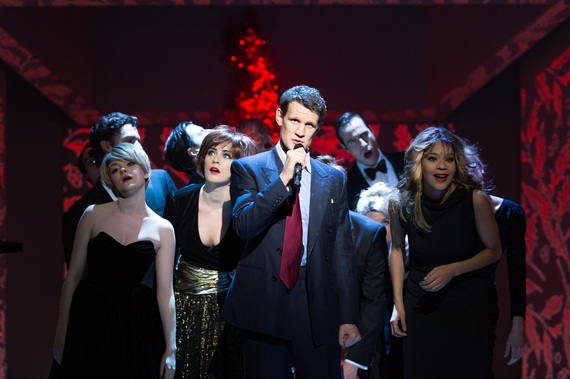 Just so you're prepared, 'solipsism' is the view or theory that the self is all that can be known to exist. You can thank me later.
Robert Aguirre-Sacasa, the man behind the musical's book, has written for Marvel and Archie Comics, including an adaption of Stephen King's The Stand.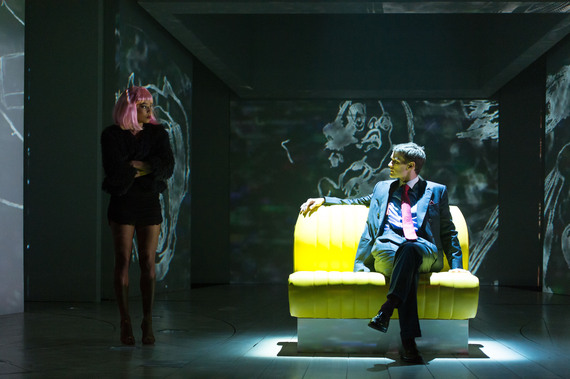 Charlie Anson, who plays Craig McDermott, has also acted in Doctor Who, Downton Abbey, and Rome. While we're at it, Cassandra Compton, who plays Jean, was in Mr. Selfridge and Call The Midwife.
The Almeida theatre seats 325 people. This means you can get quite close to all the action. With my 10 quid ticket, I was only eight rows back. It's quite a different feeling from the rafters at the Royal Opera House.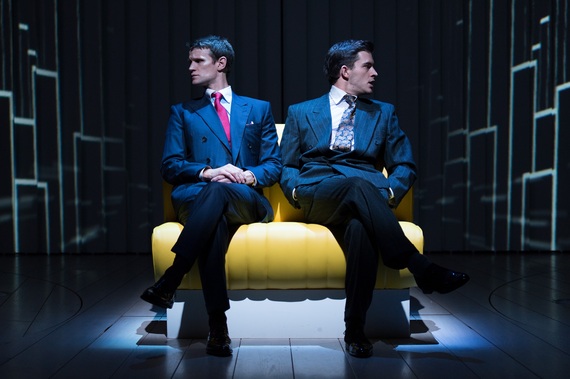 Perhaps not surprising given the way he commands the stage, Smith's done theatre before. Prior to taking his Doctor Who role, he appeared in The History Boys and Murder in the Cathedral.
Duncan Sheik, the guy behind the show's score, has been in the music industry for years. In 1996 his debut album achieved huge success. His song 'Barely Breathing' was on Billboard's 'The Hot 100' for 55 weeks.
Film fun facts
The makers of the American Psycho film removed parts of a central sex scene to get an R rating. In the musical, the sex is done very cleverly. There is strategic use of a wig, Bateman-lookalikes, and neon stick figures.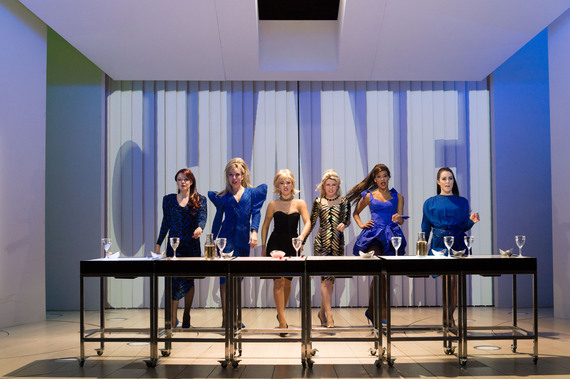 The film featured clothing by Cerruti, the Italian designer. At the time, his clothes had appeared in more than 70 films, including 'Fatal Attraction'. For the movie, Cerruti recreated suits he had made in the 1980s.
Getting labels to take part was a whole adventure itself. Most of the film's clothing came from Cerruti and Westwood. American designers "didn't want to be associated with anything so horrible."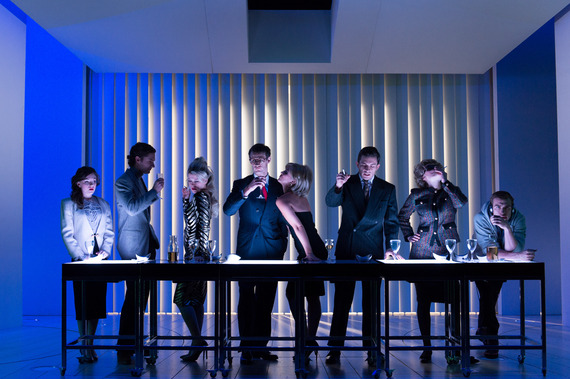 Leonardo was originally cast as the part of Patrick Bateman in the film. The film's director, Mary Harron, fought against this.
Ellis's film adaption of his book, ultimately rejected by producer Pressman, ended with a musical number. It was also described as completely pornographic.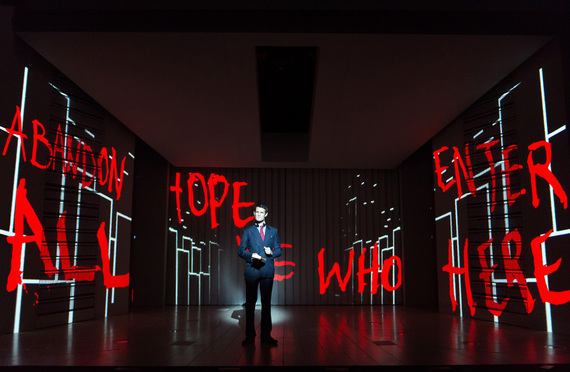 And just because...
Psycho, the American film by Hitchcock, was the first ever film to show a toilet flushing onscreen.
All images are by photographer Manuel Harlan.