Christmas is one of the busiest times of year on the social calendar. There's work parties, family gatherings, reunions with friends and more, and you want to make sure that you're dressed to impress for every occasion.
Here are some of our top tips to make sure you stay stylish and sophisticated over the festive season.
Christmas is all about colours. The lush green of a Christmas tree, the deep red of holly berries and the suave silver and gold of decorative baubles have been influencing Christmas fashion for years, and introducing these colours to your outfit is a great way of instantly achieving that festive feeling.
If you're heading to a work party or formal occasion, a simple red or silver dress paired with black heels is always a winner. If you've got something more casual planned, you can't go wrong with a chunky, Christmas-coloured jumper to keep you cosy with a pair of skinny jeans and boots.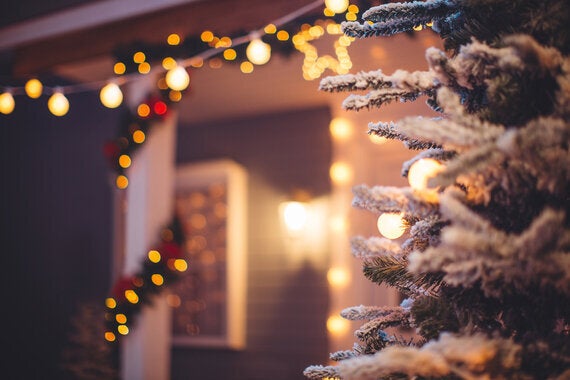 Don't scrimp on the sparkles
With the twinkle of tinsel and Christmas tree lights all around us at this time of year, it makes perfect sense to add some sparkle to your own outfit, too. Dresses with sequins and sparkles instantly bring some festive pizazz to any occasion, and there's no shortage of shiny selections available on the high street.
If you'd rather keep it subtle, we suggest pairing a dress with some sparkly high heels or a statement clutch bag -- they'll still make sure you stand out from the crowd, and they're both versatile enough to be worn at formal occasions all year round.
Approach Christmas jumpers with caution
Christmas jumpers are a controversial subject. Don't get us wrong, they're always fun and there are some great options out there, but the majority of them are cheesy, badly-fitted and can cramp your style pretty quickly.
We always save our Christmas jumpers for informal occasions like secret Santa events, get-togethers with family or, of course, annual Christmas jumper days in the office. However, if you're looking to make an impression, we recommend hanging the jumper back up for another day.
If in doubt, opt for a LBD
With so many Christmas outfit options available, it can become impossible to pick something out. If you find yourself too spoilt for choice, there's nothing better than a little black dress (or LBD).
Undoubtedly the most versatile and flattering of all outfits, the LBD should be an essential part of every girl's wardrobe, and a dress with the right style and fit will leave you feeling invincible.
Just because you're wearing an LBD doesn't mean you still can't make a statement, either. Try pairing it with a chunky necklace or a glittery clutch bag for a burst of colour.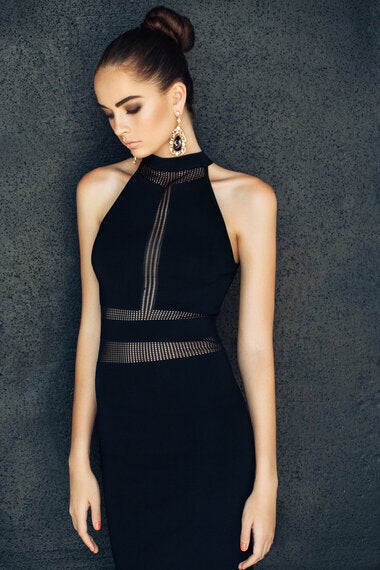 iStock image - Julia Savchenko
Most importantly, keep it comfy!
It's important to make sure your style stands out, but you should also feel comfortable in what you wear -- something that even celebrities know all too well.
When Manchester Evening News asked actress and fashion designer Michelle Keegan what she'll be wearing this festive season, she admitted to always having a pair of comfy slippers on-hand. "I like to add a bit of glamour at Christmas, such as a jumper with a bit of sparkle, or a skirt with knee-high boots," she said, "but I always tend to have a pair of slippers in my handbag. At Christmas want to be comfortable because you eat a lot."
Slippers are optional, but we'd always recommend trying on an outfit before buying to make sure you feel good in it. Style is important, but none of that matters if you don't feel comfortable and confident!
Related