Piedmont is one of the most famous wine regions in Italy. It has gained this reputation because it is the birthplace of Barolo, (by far the most aristocratic wine of Italy) and Barbaresco, often referred to as Barolo's younger brother. My good friend Luca Dusi who owns and runs Passione Vino in London recently took me on a wine tour to meet some of his producers in the region. Lusa dusi has been importing top quality Italian wines into the UK for 11 years and much like the Slow Food movement Luca focuses on working with producers who favour quality over mass production. All of Luca's producers are friends first and foremost and the way that they make their wines ensures that ancient Italian traditions are kept alive.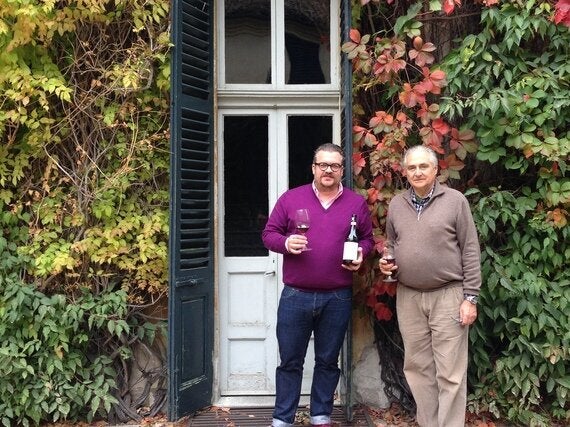 First stop on our tour was to visit Umberto Fracassi who owns and runs a small winery in the village of Cherasco. Umberto producers 6,000 bottles a year of Barolo Mantoetto. This was my first introduction to Barolo and upon taking my first sip I understood why this wine is often referred to as the "King of Wines and Wine of Kings".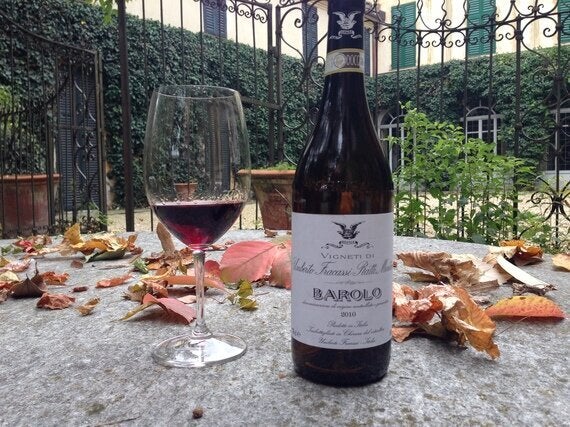 Luca said that Umberto's wines are a lesson in how Barolo should taste. We were then led upstairs where we tasted the newly released Barolo Mantoetto 2010 Fracassi, which was absolutely stunning. About this wine Luca said "The large oak he uses does not interfere with the raspberry and wild flowers. It has a hint of leather and pipe tobacco bouquet, and releases a touch of menthol which makes it very charming". Luca was teaching me the finer art of wine tasting and for this wine I could definitely taste the raspberries.
Second stop was to visit the Ferro family who own and run Carussin winery in San Marzano Oliveto in the Asti area. I received such a warm welcome from the family and this was my first encounter with a proper farming family from the region. They produce Barbera d' Asti and Moscato wine and we tasted the Lia Vi 2012 Barbera d Asti Carussin. Luca says that this wine is "refined only in steel vats, it is rich, velvety and packed with berry and cheery scents that give it a lively vibrant aftertaste. The wine is a perfect companion to local salami, carne cruda and fresh goat cheeses".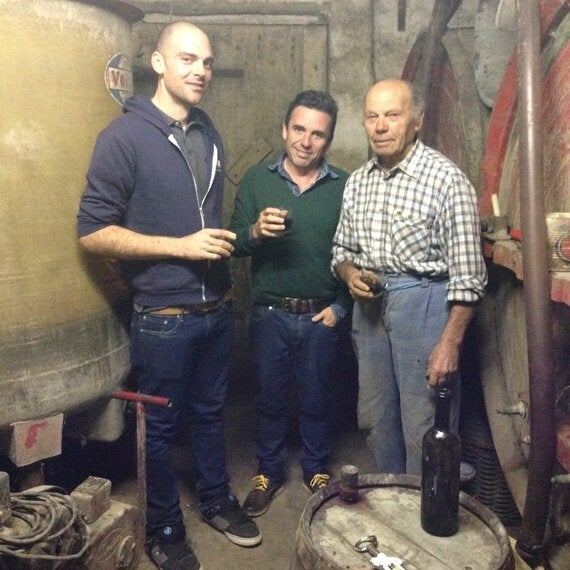 After a spot of wine tasting I was then treated to an experience that I will never forget and that was meeting Gino the patriarch of the family. Gino runs a small farm near the winery where he grows and cultivates food for the entire family, he also makes some very special wine. Luca and I tried wines that are made out of grape varieties that are not produced commercially anymore such as Borgogno, Gamba di Pernice and Ignodo. The honest and innocent flavour of these wines lingered well into the night and as I left the farm I realised that tasting these wines was a rare and very special experience indeed.
Day 2 of my Piemontese wine adventure took me back to the Alba region, right in the heart of Barbaresco where I met Marco Rocca of La Canova winery. Barbaresco is the other most acclaimed Nebbiolo made wine of Piedmonte. The soil that Barbaresco sits on is rich in clay which means that the wine is more gentle and refined then Barolo. The Rocca family have been cultivating the Nebbiolo for more than 80 years producing Barbaresco since the 1950's and they have never changed the way that they have made this wine in all this time - low yields, longer maceration, spontaneous fermentation and very large barrels where the wine rests for 24 months.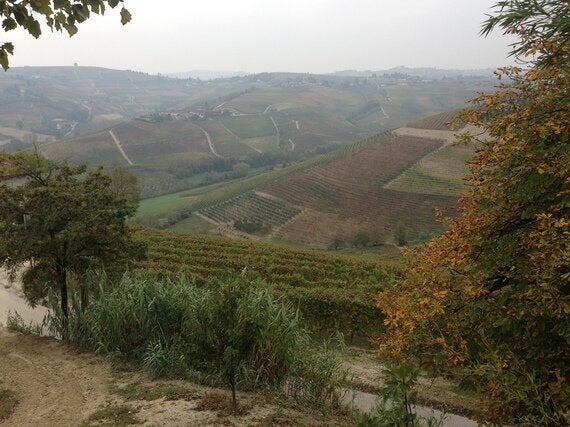 This was also my first introduction to Barbaresco and all of the wines that I tasted with the Rocca family where exceptional. I sensed that Luca's wine tasting tips were beginning to pay off as I could definitely taste that the Barbaresco was more subtle than the Barolo but delicious nevertheless.
Last and certainly not least, hidden away in Alba, we visited Elio Sandri, an old school wine maker. Elio was so gentle and polite and a bit shy, but also very assured and proud of his traditional, long aged Barolo wines. Elio follows the production methods from days gone by and his ageing process takes 60 months before he considers bottling the Barolo. Whilst most producers are now selling their 2011 wines Elio is just releasing his 2007 vintage.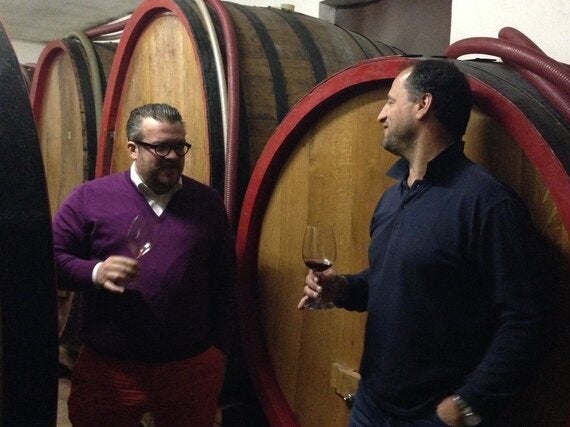 Luca's tasting notes about Elio's wines read like a love letter to the winery "an aromatic and delicate smoky dark fruit, bay leaf, sweet spices, dried roses, elegant and fine, with a long fine texture supported by ripe and soft tannins, and still a great lively body, as if, 10 years younger".
At this stage I stopped trying to describe the taste as I simply sat back and savoured every sip. A magnificent wine to mark the end of my magical tour of Piedmonte. The colours, the tastes, the food and the people, such a beautiful part of Italy that I will never forget. Thank you Luca, where will you be taking me next?