If you've been to a UK independent wrestling show in the past few years, you may well have chanced upon one of the most promising female wrestlers of a generation in Nixon Newell. This Welsh warrior has been not just been setting the singles divisions alight but impressing in inter-gender tag matches across the country. Her recent bouts at Southside, for example, have been inspiring rave reviews and her match against Nadia Sapphire for Royal Ramblings own show proved to us that Newell has a very bright future. We were delighted to be granted a few minutes with Nixon to talk origins, observations and future plans.
How did you get into wrestling?
I used to watch it with my grandad all the time. I'd get back from school and he'd have recorded it onto the VHS. He'd say "Don't tell your mother, don't tell your nan, just watch it with me". When he died I thought "I have to get into this now". I found a training school when I was 16 and thought "this is what I want to do with my days". I haven't looked back since really.
How did the name 'Nixon Newell' come about?
Well Newell is my surname anyway. As for Nixon, I was just searching the internet for unique names. When Nixon came up, I'd never seen anyone called that, so I thought I'd take it. But it's nothing to do with Richard Nixon - we can stop that rumour now!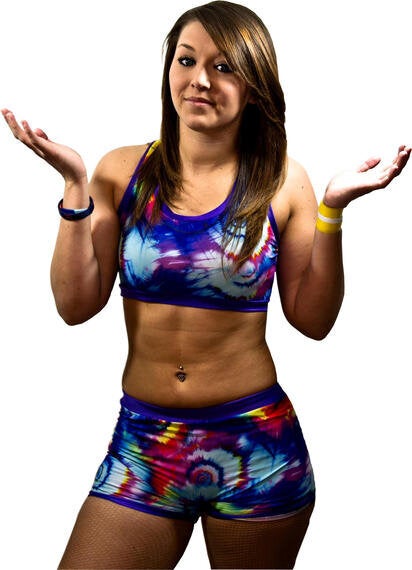 Who are the biggest stars you've wrestled and who would you like to face?
The biggest star I've wrestled to date is Candice LeRae. That was an experience. Our wrestling styles are so similar and we're both in inter-gender tag teams, so that was impressive but I was really nervous. I've also wrestled Leah Von Dutch and I'm going to wrestle Shanna. Ideally I'd love to work with people like Mickie James. I'm on a show with her but not wrestling her unfortunately. I'd like to go to America - to Shine and Shimmer - and wrestle some of their girls out there. I do the UK and Europe now - I recently returned from Malta. I do in Germany a lot. Hopefully I'll get to branch out a bit more and ideally I'd like to travel the world.
Funnily enough, no. I was doing a Pro-Wrestling Kingdom show and I used to travel around with Mark Andrews a lot (because he's Welsh). We were chatting in the car on the way and he was like "oh, you should do this move and that move" then "Oh my G-d, you should do the destroyer". I said "OK I'll give it a go and see what happens". So I turned up and Lee Hunter said he could take the move and I decided we'd do it. From there it's just erupted!
What's your view of the current British scene?
There's so many good wrestlers coming out of the woodwork. There are also so many people from America and Japan wanting to come to Britain to wrestle because the scene is so hot and that's big in of itself. There are so many great promotions too - Southside, IPW, ICW - people like that and the scene's bouncing at the moment.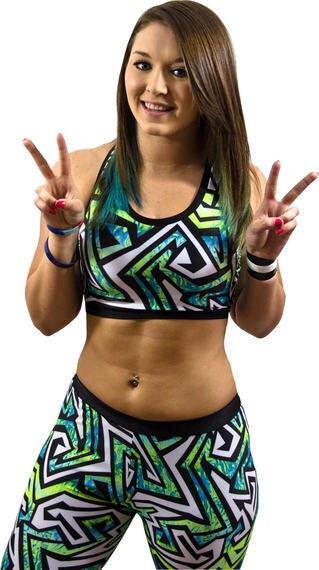 Has the perception of women's wrestling changed?
Definitely - Candice LeRae has set a trend by wrestling men a lot - well, the majority of the time. So she definitely shone a light on inter-gender wrestling. It's not the reason I went into that - it was just pot luck. But obviously the singles scene is coming along, there's NXT with Sasha Banks and Charlotte and stuff like that. I've also notice a lot more females wrestling and training because of Paige and people like her. Girls thinking "I could be like that". The scene is getting a lot bigger and better for women.
There's Mark Andrews, yourself - Welsh wrestlers are excelling. Who should we look out for?
There's also Mike Hitchman (Wild Boar), Eddie Dennis, there's also a lot of upcoming wrestlers. A guy called Robbie Caine. There are a lot more in training who are non-match ready yet but are going to be incredible if they keep on going the way they are. The Welsh scene's actually starting to take off and there seems to be so many women! I'm thinking "that's kind of my gimmick, don't take it!"
As many women as there might be coming up on the Welsh scene, Nixon Newell is a unique talent. Make sure to check her out at an independent show near you. Follow her at @NixonNewell for updates and news.