As we enter the New Year, there are plenty of reasons for fans of wrestling to be excited. Not least because TNA is due to hit our shores later this month on the Maximum Impact 8 Tour. Regular readers will know that Royal Ramblings hit a TNA high late last year when head honcho Dixie Carter took a peak at our 'Dream Booking' article. We wait with bated breath to learn whether she's acted on suggestions and if we'll see some top British stars appearing at the forthcoming TNA events but let's hope so.
TNA is also looking to start the year with a pop (quite literally as you'll read below) and so having already listed our "Five reasons TNA's UK Tour is Gonna Rock" we're back to complete the list with another five! That's ten reasons we'll be going along! Another reason to be excited is that you might be joining us if you win tickets in our competition - read on for details!
Some readers will know that TNA is embarking upon a relationship with a new, wider-reaching television network in the United States. It is inevitable that the company will want to impress in the early stages with the new partner. Expect to see some new faces (Indy stars Andrew Everett and Trevor Lee already appear to be on the UK tour roster) and other surprises.
4) The Kings of the Mountain
On Sunday January 31 in Birmingham at the Barclaycard Arena, TNA will be holding a trademark King of the Mountain match - a UK first! With over a decade of history behind it, this match sees five men competing not to pull a title from above the ring but rather to hang it up! It's all great fun - read the full rules here!
Having already announced that Kurt Angle, Bobby Lashley, Matt Hardy, EC3, Drew Galloway, Eric Young, Bobby Roode, Rockstar Spud, Gail Kim, the Wolves, Grado and Mr. Anderson (phew!) amongst others were due to appear on the tour, TNA has announced that there will be a further 11 talents with the company! The Monster Abyss, Rebel, Awesome Kong, Tyrus and more! TNA isn't doing things by halves this year - they'll need a bigger plane!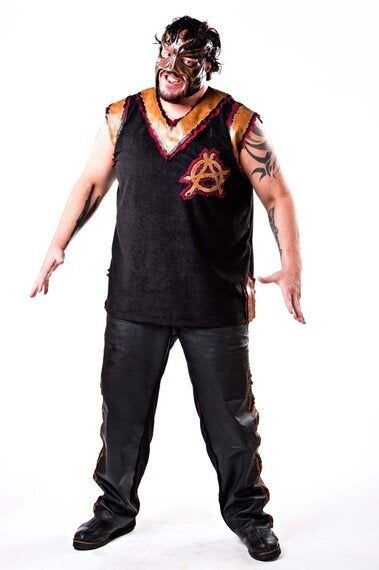 On Friday January 29 at the Manchester Arena, TNA is set to deliver a Monster's Ball as part of a double-TV taping. This hardcore bout has only ever been witnessed in the UK once before, when 'Showtime' Eric Young and 'The Monster' Abyss barely left the building standing, let alone each other. With PG wrestling so commonplace, this match will certainly be filling a void for the fans of hardcore. Expect weapons aplenty and remember that Abyss, should he be a participant, has been known to use a cheese-grater in hardcore matches!
Remarkably TNA have announced that Lockdown, the company's annual steel cage spectacular, will be coming to the UK for the first time in history! There will be not one or two but numerous matches inside a six-sided, 15-foot steel cage! The event will form one of the double-TV tapings (for broadcast on Challenge TV in the UK) at the Wembley Arena on Saturday January 30th.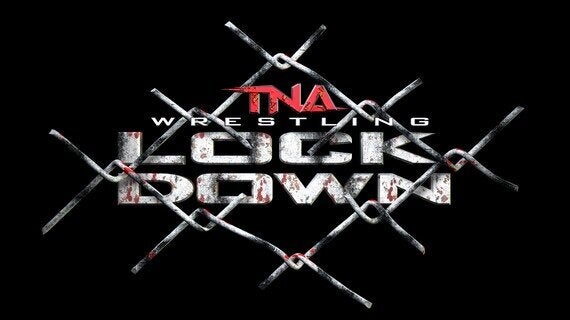 Simply put, watching Spud vs EC3 last year at Wembley was one of the best experiences Royal Ramblings has had at a wrestling event. Watching Eric Young knock it out of the park night after night was awe-inspiring. Seeing Drew Galloway debut was mesmerising. For all those reasons and more we'll be going back and hope to see you there.
But wait! We have some more great news for TNA fans and one in particular. Listeners to the RR podcast will know that this year we promised to award a pair of tickets to our most loyal Royal Ramblings follower. We're happy to say that, although it was a close call, those tickets are going to go to the brilliant Emma Knight - thanks for all your interest and support Emma. You'll be going to Wembley!
Six other TNA fans may be in luck too....If you're all out of funds after an expensive Xmas, worry not. We have a pair of tickets for each show to give away! All you need to do to enter is 'like' and 'share' this article and then think of a fantasy name for your own personal wrestling finishing move! Remember that Mic-Check and Twist of Fate are already taken! Just tweet us @royal_ramblings with either #manchester #birmingham #london and your answer. You can also email us on royalramblings@gmail.com including which prize you would like to go for by 15 January. We'll tweet out the winning answers... best of luck!