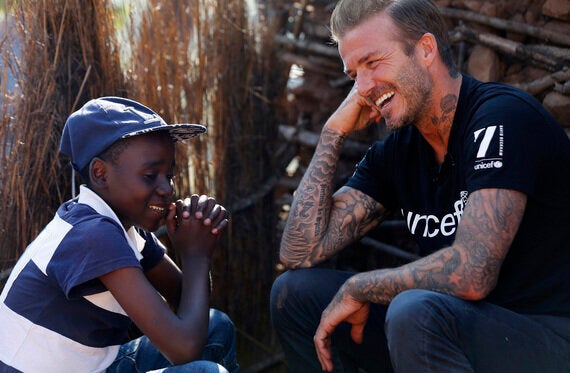 All photos ©UNICEF/Modola
Children like Sebenele are the reason I set up my 7 Fund with UNICEF. I met Sebenele, a bright 14 year-old boy with a big smile, this week during a visit to Swaziland to see how my fund is helping UNICEF to support and protect children living with HIV.
Swaziland has the highest rate of HIV infection in the world and during my visit I saw and heard how this is having a devastating impact on children's lives. Twenty-four per cent of children here have lost one or both parents to AIDS and many are themselves now living with HIV. Sebenele is one of these children. His father died of AIDS related diseases over two years ago and his mother now struggles to earn enough money to provide food for Sebenele and the rest of the family.
When I arrived at Sebenele's house, a small hut at the end of a dusty track, he greeted me with a big welcoming smile. I ask him about school, about the subjects he likes, his favourite football players and what he hopes to become - a nurse because he wants to help children, just like the nurses who had previously helped him when he had fallen ill from malnutrition.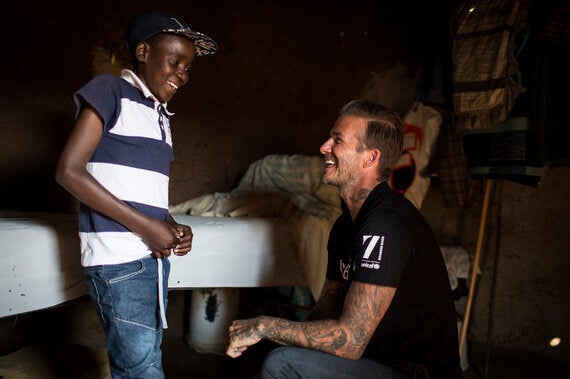 I thought about my own children and how in many ways the things Sebenele enjoys are the same things they do, probably the same things your children also enjoy. I told him that he could teach my children a thing or two on folding their school uniforms so neatly like his. Yet after spending some time talking to him it was clear that he is facing daily challenges that no child should.
He told me how he is struggling to continue to take his antiretroviral medicine, which is vital to ensure he stays healthy, because he can't keep the pills down without any food. At times the lack of food at home has got so bad that he has had to go to the local hospital to be treated for severe acute malnutrition and was given a special paste full of nutrients to make him better.
His mother earns just 400 rand (£18) a month and with rising food prices this is pushing the family further into poverty. She tells how the lack of food is a terrible problem that she can't see how it will get any better. Sebenele showed me the plot of land by the house where maize used to grow - now there is just dried, cracked earth with a few shrivelled crops, nothing that can be harvested because it hasn't rained in months.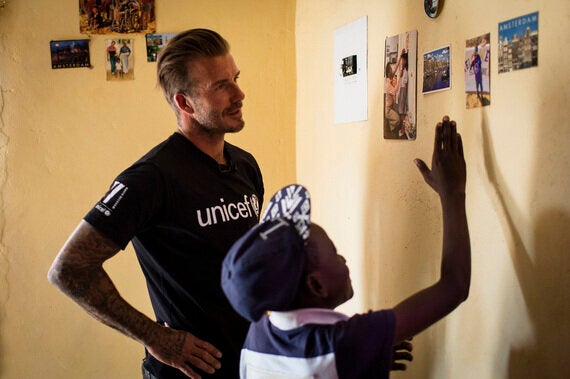 Sadly Sebenele's family are not alone. Across Eastern and Southern Africa the worst drought in decades is having a devastating impact on the lives of children and families whose lives are already a challenge because they are living with HIV. I was shocked to hear how right now over 26million children in countries across the region - including Swaziland - are at risk from malnutrition, water shortages and disease. I was even more shocked to see UNICEF's appeal for the drought crisis is less than half funded. Unless urgent action is taken the situation is only set to get worse.
When I set up my Fund I made a commitment to speak out and help raise vital funds for some of the world's most vulnerable children. Over the next three years my Fund has committed to contributing over a quarter of UNICEF Swaziland's annual budget for HIV/AIDS and will help to provide care and support to children and pregnant mothers with HIV.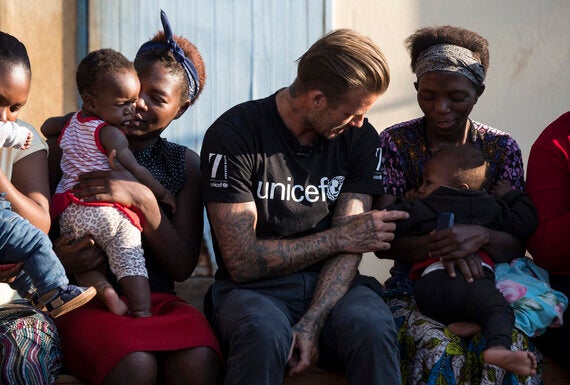 I can tell you that the children I met in Swaziland are facing many, many challenges but there is hope. Huge gains are being made in the fight against HIV and with the support of my Fund, UNICEF is helping to provide children in Swaziland with vital counselling services, life-saving food and access to teen clubs where they can share experiences and learn how to stay healthy and strong.
Progress on HIV prevention and treatment across the region needs to continue, but I fear that this is now being threatened by the worst drought for 50 years in some countries. The crisis is already forcing children and their families back towards poverty and disease rather than forward to a brighter future. The children I met this week need their voices heard. They need our support. The global community urgently needs to act now to prevent more children in this part of Africa suffering and to make sure that UNICEF can deliver the life-saving food, medicine and clean water that these communities so desperately need. These children, and this growing crisis, must not be forgotten.
Please donate to UNICEF's appeal for children affected by drought in Eastern and Southern Africa.
To donate in the UK, click here
To donate outside the UK, click here