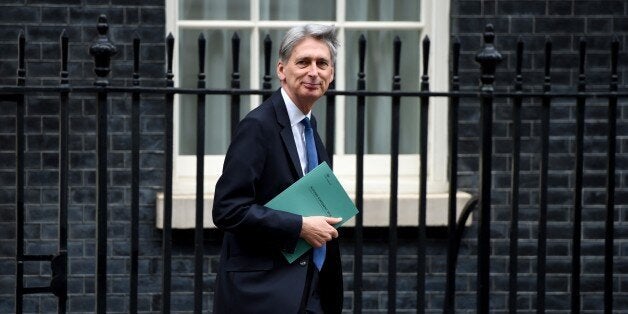 Today the Chancellor delivered the Government's first major financial statement since the referendum. Autumn Statements are always important. But during a period of significant social change and economic uncertainty, this one was especially so. The Prime Minister has made clear that the task of tackling some of Britain's long-standing challenges has become ever more urgent following the decision to leave the EU. Today's Statement offered an opportunity to set out how the Government would achieve that.
Against that backdrop today's housing announcements were particularly significant. For decades we, as a nation, have failed to build enough affordable homes. The last year in which we delivered 250,000 new homes in a single year was 1977 - 39 years ago. And yet it is widely accepted that this is the number of new homes we have needed in each of these years. By not building we have failed to invest in a sustainable future for our children and grandchildren. Faced with high housing costs and a rising cost of living, it's no surprise that so many people now find themselves just about managing.
So what should we do? As the Prime Minister has said, we simply need to build more homes. Today her government backed up that rhetoric with action, announcing an extra £1.4billion for more affordable homes as well as flexibility over how housing investment is spent. The Chancellor also announced a £2.3billion Housing Infrastructure Fund, highlighting the vital role housing has to play in boosting productivity. These measures will allow housing associations to build tens of thousands of new affordable houses in every part of the country, delivering genuinely affordable rented homes as well as new routes into home ownership for people who have been priced out for far too long. But more than that, this felt like an Autumn Statement of intent on housing from a government keen to make clear that building the homes the nation needs is one of its top priorities.
Tackling the housing crisis won't happen overnight and will require a concerted effort over many years from both government and the housing industry. Housing associations are ready and able to play their part. Last year they built 40,000 homes and they have an ambition to triple that number over the long-term. To achieve that the sector has called for more housing investment and greater flexibility over how it is spent and we are delighted that the Government has listened and acted.
The Prime Minister has argued that leaving the European Union offers a once in a generation opportunity to tackle the structural problems within our economy that hold people back. Few have a greater impact on the lives of people across the nation than the shortage of affordable homes. Today's announcements won't end the housing crisis alone. But after 39 years of failing to build the homes we need, it feels at last like a genuine and important start in tackling it.
David Orr is the Chief Executive of the National Housing Federation
Related