While the care sector often receives less attention than the sound bite-ready NHS, we mustn't forget about the significant progress that has been made to care services in the last year.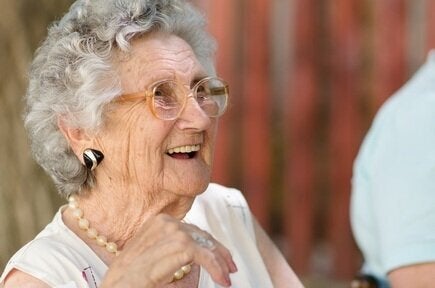 To start with, the key issue of transparency in the provision of care, has been consistently rising to the top of the agenda. The Care Quality Commission (CQC) recently changed how it inspects social care organisations, introducing a rating system, to bring the process in line with the Ofsted school inspections. These ratings now also have to be displayed openly on buildings and websites.
Whilst this has triggered some concern, the public does have a right to know how services are performing. Ratings like this, along with reviews and recommendations, can be a useful source of information, giving older people and their families the chance to make an informed choice about where they decide to live in their later years. The standard of care in the vast majority of care homes is really good, and this new system is already helping to achieve great awareness of such services, so that we can all have access to high-quality and safe care.
2015 also saw the Government making progress in dealing with the shortage of staffing. It revealed temporary changes to restrictions on recruiting overseas nurses to ensure care homes and NHS care provisions have adequate staffing levels. The Government is also attempting to deal with long term staffing shortages by improving training places and retention rates of existing staff, and encouraging return to practice programmes in order to recruit more care workers from the UK.
One initiative of vital importance which was introduced this year is the introduction of the National Living Wage, which will become mandatory from April 2016. Social care has for a long time been viewed as a vocation, and therefore there is hope that this will help to motivate more people to work and stay in social care.
The sector is becoming more and more professional, with all of the training and structures now in place, however, we cannot deny that high-quality care cannot be delivered 'on the cheap'. Our care workers deserve to be paid the National Living Wage, but the Government must err on the side of caution, as it could also prove to be a double-edged sword. The pay requirement placed on providers who already face funding shortages may be too much for some to handle.
Towards the end of 2015, the Chancellor committed to an additional £1.5bn for the Better Care Fund (aimed at speeding up the process of integration between health and social care), in his Autumn Statement. We also saw the devolution of a 2% levy to local councils, which will be reserved to pay for social care.
According to the Treasury's projections, this will raise an extra £2bn a year until 2020 for service provision and delivery. Although more can always be done, it's just what the sector needed.
It is very easy for us to lose sight of achievements when working in a sector that is always scrutinised and perceived in a negative light. But what this year has proved is that the UK is leading the way on many fronts when it comes to supporting older people. Recently, our country was named as best in the world for end of life care, coming first in the 2015 Quality of Death Index, a measure of the quality of palliative care in 80 countries. Its high ranking is due to comprehensive national policies, the extensive integration of palliative care into the NHS, a strong hospice movement, and deep community engagement.
For me, the biggest development was seeing the awareness of dementia and its prominence moving higher up on the public agenda. Consequently, dementia related services and support have been bolstered and advancements in technology have been used to help deliver more services to individuals living with the condition.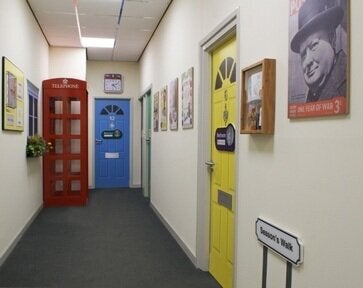 For example, care homes are being designed specifically for this purpose: the lighting, acoustics, physical aspects and equipment in these homes all work together to create a suitable and supportive environment for people living with dementia - this is so great to see.
We have many things to be thankful for this Christmas, and while we all agree that there is doubtless need for more headway, 2015 has delivered promising steps towards raising care standards and showing that the UK can lead the way in providing the all-important services needed for today's elderly population. I look forward to what 2016 will bring and hope we can build on the advancements made thus far.