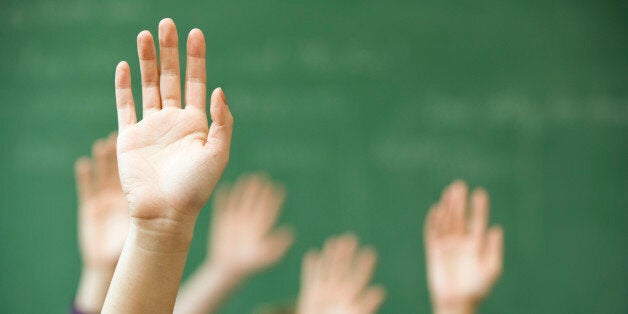 Young people care about how they look. I know what you are thinking and, yes, this is a relatively unsurprising fact, particularly to me when I recall how long I used to take to get ready as a teenager and when I look today at my own daughters' behaviour where very similar traits appear to be on show.
However, where there are perfectly innocent and healthy responses to issues such as looks and appearance, there can also be actions that are more sinister and harmful. Body image anxiety encompasses a wide spectrum of emotions that at the more severe end can lead to dangerous changes to a young person's physical and mental health.
It is for this reason that the Be Real Campaign, of which YMCA and Dove are founding partners, and which is sponsored by bareMinerals, N Brown, New Look and Superdrug, has recently been looking at the impact of body image anxiety, specifically among 11 to 16 year olds going through secondary school. At the core of our campaign is to 'create a body confident nation' and where better to start than with young people who are not only most exposed to modern day culture but also most at the mercy of changing hormones and the extremities of peer influence?
And our findings, released today in Somebody Like Me, are stark and demanding of action. Speaking to 2,000 young people and 500 teachers, we have found that 52% of young people worry about how they look while almost a third (30%) isolate themselves or withdraw from activities because of body image anxiety. Beyond these stats, we've also spoken to young people at YMCAs and found further worrying evidence of the dangerous results of low body confidence. We've heard of young people being pushed into self-harm; stories of young men, in particular, being too embarrassed to seek help for fear of bullying; and instances of young people who have taken up to 25 minutes to take a photo of themselves in order to achieve the 'perfect' image that matches all the ideals to which TV and advertising say they should aspire.
It is beyond doubt that for young people in this country today, who are caught up in an increasingly celebrity-idealised culture with 24-7 social media connectivity, that the impact of body image anxiety is incredibly worrying. Something needs to be done and in understanding what this needed to be, we at the Be Real Campaign went back to our research.
Because, in addition to learning about the impact of low body confidence, we also asked young people where they thought help should be made available. Unsurprisingly, parents were the first port of call but we saw most possibility for action in schools where, of those young people surveyed who had been taught about body confidence (less than half), 76% said they felt better about themselves as a result.
Informed by our research and created in partnership with those who work closely with young people, this toolkit provides support, guidance and advice to schools that wish to teach young people about body confidence both in class and as part of a whole-school approach. It is designed to support those young people who are in most need of help and create environments and safe spaces in schools where students can lead the discussions themselves and provide much-needed peer support to each other.
A number of schools and YMCAs have already taken on the mantel and engaged with our toolkit ahead of its launch and the feedback from them has been fantastic. Many in education were already aware of the issues relating to body image anxiety, with 70% of teachers in our research saying they considered body confidence to be a serious issue among students. However, we hope this free toolkit will provide some great extra resources and support for pupils to now run their own campaigns within schools.
I hope schools take the time to download our research and resources and begin to implement it within the classroom. Only then, can we hope to finally become a body confident nation that truly puts health above appearance.
Schools can download a copy of the Body Confidence Campaign Toolkit for Schools on the Be Real Campaign website.
Denise Hatton is Chief Executive of the National Council of YMCAs, a founding partner of the Be Real Campaign for body confidence.