It's not often you get invited to judge a wine and dessert pairing championship, but when you do, it's difficult to say no. Obviously when I got just such an invitation recently, I jumped at the chance, particularly as the championship in question was in Lithuania - a part of the world I've never visited.
Now in its fifth year, the Lithuanian Open Wine & Dessert Pairing Championship is the brainchild of wine distributor and President of the Lithuanian Sommelier Association Arunas Starkus. The aim is to bring together chefs from across Lithuania and north eastern Europe and drive innovation in patisserie, desserts and wine matching.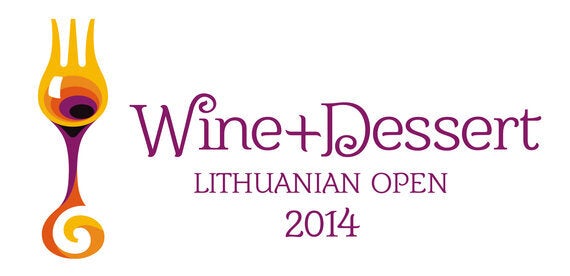 Until 1990 Lithuania was part of the Soviet Union, and although the restaurant industry has developed massively in the last 24 years, innovation still lags behind Western Europe. By encouraging chefs and sommeliers to up their game, the Wine & Dessert Pairing Championship is helping to move the industry forward. Of course, it's also a lot of fun!
But how do you judge a dessert and wine pairing anyway? For me, that was one of the most interesting questions, and the reasoning for the pairing formed a major part of the overall scores. A fantastic wine or the most stunning patisserie counts for little if it's not well matched. I was looking for wines that picked up on specific flavours, aromas and colours within the dessert and complemented it as a whole.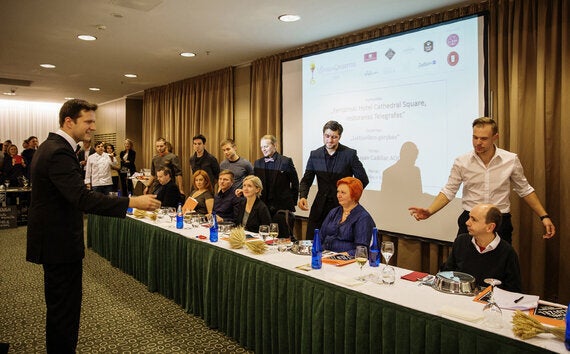 In all, there were seventeen entries to the competition. That's seventeen desserts and seventeen wines to try in the space of a few hours. Harder work than you might think!
The desserts came in a vast array of styles and flavours, with everything from home baked style to restaurant patisserie, with the majority falling somewhere in the middle. But the wine pairings were key, with some desserts being enhanced by the choice of wine, others let down.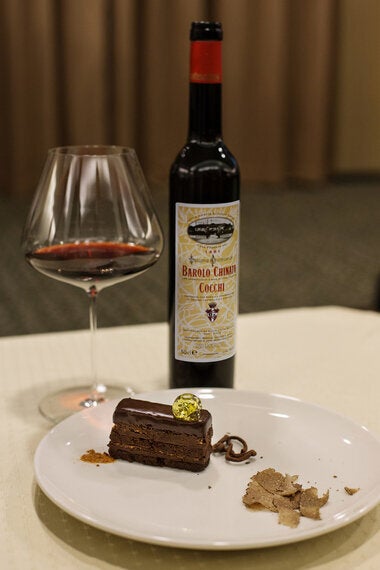 As a chocolate writer, I was a little disappointed with the quantity and quality of the chocolate desserts. Of the few that had chosen to use chocolate, most had opted for cheap Belgian couverture. Only one, the team from Estonia, had opted for a quality, fine flavour Amedei chocolate. Their beautiful chocolate cake was topped with a sugar bubble filled with hazelnut oil and served with grated truffle. Paired with a 2002 Alsace Pinot Gris, this was my favourite and ended up coming second in the competition.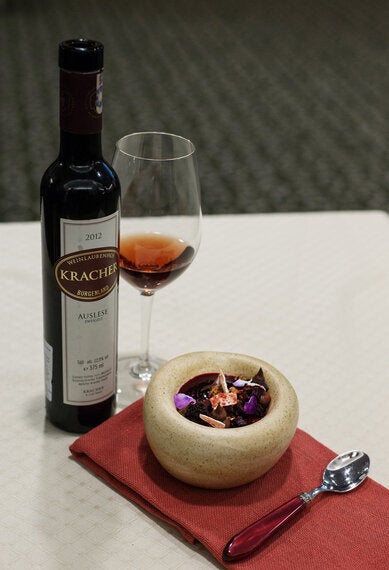 The winning pairing came from Vilnius bistro 1 Dublis with a dessert called "Local Delight". This was a goats milk panna cotta topped with a beetroot jelly and petals paired with a 2009 Kracher Zweigelt Burgenland Auslese. The dessert was delicious and the pairing of the wine with a common local ingredient (beetroot) helped to win over the jury.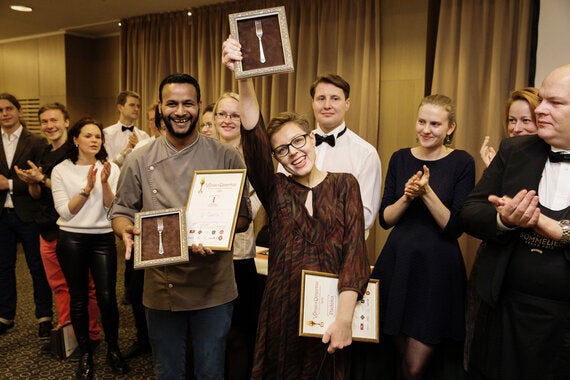 Judging a wine and dessert pairing competition was an amazing experience, and it was a real honour to be asked to Lithuania to be on the jury. The event was a lot of fun and didn't take itself too seriously, as this kind of pairing is always going to be highly subjective. But as far as I'm aware, it's a unique competition, and something I'd love to see over here. I'll certainly be paying a little more attention next time I eat dessert!
Photos: Rita Starkuviene. Used with permission of Lithuanian Sommelier Association.
Related