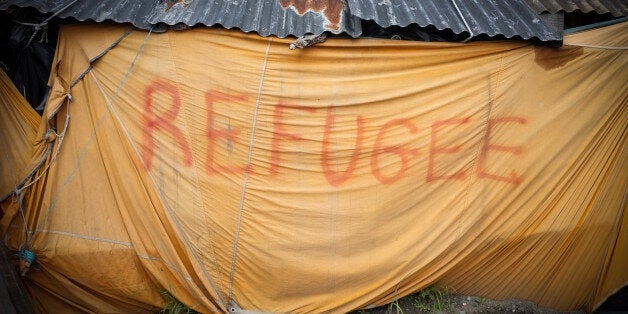 It's 11pm in Calais and my colleagues have just come home after spending hours trying to negotiate a place to sleep in a warehouse for three young 13 to 14-year old Eritrean boys. Despite their pleading, despite most of the jungle being burnt to the ground, they failed in their mission tonight. These boys were not given a safe place to sleep. They had to be taken back to the Jungle, which is now more dangerous than it has ever been.
This week was always going to be bitter sweet.
The looming demolition of Calais's Jungle camp created the urgency that led to hundreds of children finally making it to safety in the UK - and the happy scenes of families reunited that we've seen on our TV screens and in our papers.
But those of us working on the ground knew straight away that it was also going to put vulnerable children at risk. Save the Children, along with the Refugee Youth Service, has been working round the clock to prepare the children. Unfortunately, like so many things in the Jungle, it hasn't gone to plan.
The last eviction saw complete chaos, with tear gas, rubber bullets and terrified children. So we were prepared for the worst. With more than 8,000 people in the camp, including 1,000 children who are on their own, we knew it would be a huge undertaking to get everyone registered and out of the camp in just 12 hours. But we really thought lessons would have been learnt.
Sadly, we were wrong. Instead, children have been pulled from pillar to post with a lack of clear information. For days now, organisations working here in Calais have been calling for a stop to the demolition while children are not in safe accommodation, yet for days we have seen those calls ignored.
And now I see after fires have ravaged the camp, which have forced children to flee, that the French authorities are hailing this moment as a success. "Mission Accomplished," they say. "The Jungle camp is finally cleared!" Well, let me tell what success looks like.
Yesterday I saw a 17-year-old boy with a broken leg forced to hobble up the road to register, then turned away without so much as a second glance as registration was closed. Turned away and given no alternative for a place to sleep.
Last night was possibly one of the most dangerous nights for children in the Jungle, yet hundreds still remained.
I sat with a terrified boy from Afghanistan. Everyone he knew in the camp had gone, and without a space in the container camp for children, he was being asked to sleep alone in the Jungle - a prospect which totally overwhelmed him as he sat with his head in his hands.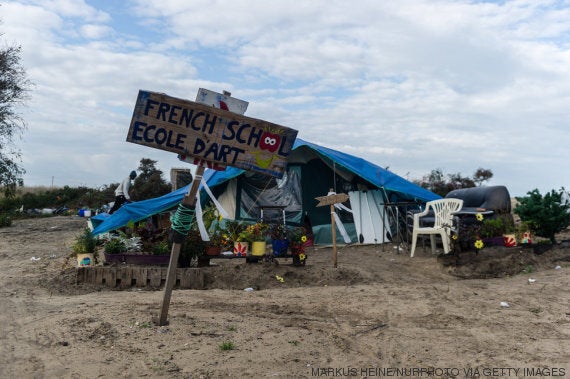 Let me tell you about another Afghan boy, aged 15, who started queuing at 4am, then fainted. Or the Eritrean boy who attempted to register on four occasions, and whose shelter was broken into and all of his stuff stolen while he queued.
This doesn't cover the many children we know had to be treated for crush injuries. Or the children for whom we couldn't find a safe place to sleep last night and who were taken in by one of the community mosques in the Jungle - only to watch that go up in flames.
And we're still counting the children who have run far away from the camp. Children who were so close to finding some shelter, but will have ultimately given up hope of this process ever providing them with safety, and will now continue to face grave risks alone in Europe. We may never know how many children have been lost.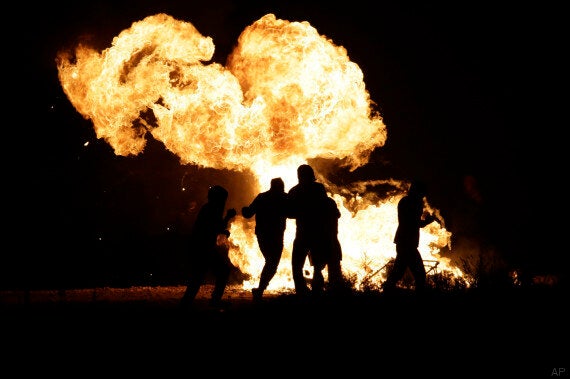 That is what "success" looks like today in the Jungle camp.
Time and time again, children have been forgotten in this refugee crisis. Last year 10,000 children went missing: they arrived in Europe and disappeared. This must stop. Children are always the most vulnerable in a crisis; our first instinct must be to protect - not to destroy.