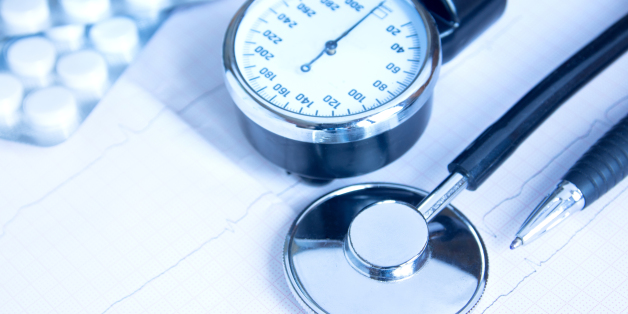 Mizina via Getty Images
This week GPs from gathered in Edinburgh for our national conference. I will not pretend that that delegates were performing cartwheels through the Scottish capital at the wonderful state of their local services. The fact is that this crucial part of the NHS, in England especially, is creaking, groaning and cracking under the weight of unprecedented pressures - pressures that politicians have still not fully registered.
The root of the problem lies in a growing mismatch between patient demand and resources. In the past decade, the number of patients visiting their local surgery has increased rapidly. At last count more than 340 million consultations were happening each year. But it is not just about numbers: clinical complexity is also increasing as our society ages. There are already 11 million people over the age of 65, by 2040 its expected one in four will be in that age range.
While the marvel of medical science is putting years on our lifespan, it has not found cures for conditions and diseases that inevitably afflict a greying population. We are close to having a million people with dementia and by the end 2030 three million older people will be living with the after effects of cancer. These conditions, and many others I could cite, are incredibly complex to treat. As I GP I cannot rush through these in NHS England's recommended 10 minute consultation: I need to examine the patient, talk to them, consult with colleagues and find the right care plan or ensure the care they are getting is working. Crucially, older people are likely to have more than one condition: 2.9 million are suffering from multiple long term problems, up a million in the past ten years. This means that when I have a patient in front of me I have a checklist of important clinical issues to go through. And this all sits alongside other age groups that are increasingly becoming susceptible to lifestyle conditions like obesity and diabetes.
GPs and their staff are on the frontline of treating these problems in the community. And for a decade politicians have not only ignored this rising demand, they've actually allowed resources to go in the other direction. The proportion of NHS funding allocated to general practice has fallen which has meant less money for ensuring buildings aren't falling apart and services can be maintained. To add to this problem, we are now seeing widespread GP shortages. Despite elaborate promises of 5,000 more GPs from politicians, a recent BMA survey found that a third of practices had been forced to cope with unfilled vacancies for a year. Just before the election was called the latest government figures showed that the number of full time GPs had actually fallen. This is partly caused by a lack of funding, but also because less medical graduates are opting for general practice as a career and at the other end of the spectrum GPs are retiring early. The reason? With all the funding and workload pressures, working as a GP is not as attractive as it once was, so many GPs are voting with their feet. Unfortunately uncertainty over what Brexit means for the thousands of overseas doctors working in our health service could exacerbate this problem. If they all have to leave then many GP practices will cease to be able to function.
As the leader of the nation's GPs said today, this callous disregard for vital patient services has to stop. GPs know that they are struggling to provide even basic services like enough appointments to the public.
So what ultimately is the solution? In some ways the general election presents us with an opportunity. The BMA has laid out a manifesto that offers solutions, most notable an NHS funding increase to bring the UK into line with other modern European countries by raising our spending on the health service from 9.8% to 10.4%: this would certainly save the 300 GP practices who recently told the BMA they were facing closure. It would also provide an extra £10 billion to other services which would allow the recruitment of thousands more GPs and provide additional hospital beds, which are often needed more by the older patients. But it isn't just about extra money. Politician need to end their obsession with needless red tape caused by targets that keep GPs chained to their desks filling in forms when they should be in front of patients.
The problems facing GP services will not be solved overnight and politicians have the difficult problem of weighing up competing interests. But at the moment with the NHS at breaking point, we need a government after the 8 June that will act quickly to prevent the collapse of general practice throughout our country.