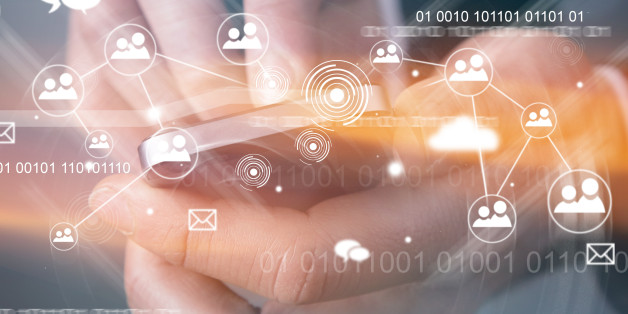 Kesu01 via Getty Images
As Scotland's 'revenge porn' offence comes into force are Scottish victims of this invasive practice now better protected than those of us south of the border?
Outcry about the malicious disclosure of intimate images has been growing since the issue first came to public attention in 2011. As media reports highlighted the danger posed by websites that encouraged intimate images to be posted with victim names and links to social networking profiles public anger grew. This was truly 'revenge porn', with embittered ex-partners sharing images in order to publicly humiliate their victims. As the practice spread to popular social network sites it became increasingly obvious that there was a need to legislate to tackle this threat.
In 2015 an offence prohibiting the non-consensual disclosure of private sexual photographs and films with intent to cause distress was introduced in England and Wales. For the offence to be made out the offender must disclose - online or offline - any photograph or visual recording that is sexual and private, defined as 'something that is not of a kind ordinarily seen in public'. Only an intention to cause distress to the victim satisfies the offence. Thus, it may be that a person who discloses an image claiming they were entirely financially or sexually motivated could escape liability.
It may seem that Scotland have come late to the party with their offence of the non-consensual disclosure, or threatened disclosure, of images of another person in an intimate situation coming into force July 2017. Yet this offence is a significant improvement on that which has been operating for the last two years in England and Wales.
The Scottish offence avoids the intention problem by requiring offenders intend or are reckless as to whether their victim suffers fear, alarm or distress. The inclusion of recklessness here means a person who discloses an image claiming they did not intend to cause anguish will still be liable where they saw a risk that this would occur. There are concerns that this has made the offence unworkably broad and those who jokingly share images of friends in their underwear could be liable to prosecution.
The offence also has a broader definition of what amounts to a protected image. In English law a sexual photograph or film is defined as one where the genitals or public area are exposed, or a reasonable person would say the image was sexual due to its nature or the context. The Scottish offence looks to whether the image is of an 'intimate situation', a phrase set to embrace a broader range of scenarios. Here an image is intimate if the 'genitals, buttocks or breasts are exposed or covered only with underwear' or a reasonable person would say the act was intimate.
Images that are digitally altered are also actionable under Scottish law. An offender who creates an image of the victim in an intimate situation by piecing together pornographic and innocent images will fall foul of the offence. The English equivalent excludes images that only appear to be private and sexual because of such manipulation.
This illustrates the most significant difference between the approaches taken in these jurisdictions. Where the English offence looks to whether a private sexual moment has been made public the Scottish offence concentrates on whether the disclosure is potentially abusive. As Justice secretary Michael Matheson has stated "This behaviour has emerged increasingly in recent years as a factor in sexually abusive behaviour and, in highlighting it as a serious criminal offence which will attract a substantial penalty, this legislation is an important and necessary development." Abuse can of course come in many forms and the dissemination of a faux sexual image could be as distressing, if not more distressing, than the disclosure of a real image.
A significant difficulty in tackling revenge pornography has been that there is no effective mechanism for the take down of these images. Once materials are published online it is almost impossible to supress them. Although the social media sites - where images are most often disclosed - make strenuous efforts to police themselves victims are often deterred from reporting disclosures to the police for fear of drawing further attention to these harmful images. The Scottish offence has gone some way to addressing this by criminalising threats to disclose. It is pleasing to see that this is being taken seriously and the maximum penalty of 5-years imprisonment emphasises the Scottish Government's commitment to tackling such abuse.
There have been concerns about the worth of the English offence. Figures obtained by the BBC last year revealed more than 60 per cent of reported cases resulted in no action being taken. It seems criminalisation has not given complainants sufficient confidence to reporting offending behaviour or to support prosecutions.
Scotland needs to take note - despite this new offence appearing to be a robust response complainants must have both confidence in and support from the criminal justice system for the offence to operate effectively.