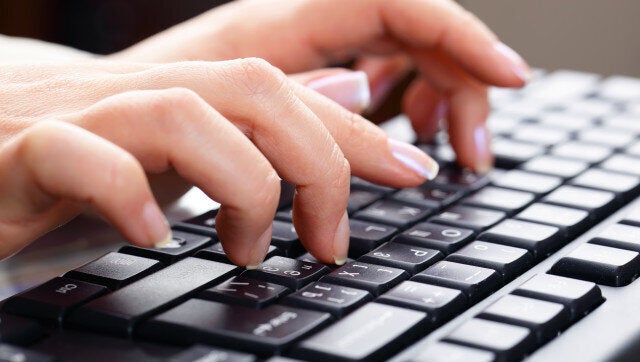 Social media has already disrupted every communications discipline, without exception. It's just that many of these disciplines are in denial over the rate of change necessary to stay ahead of the game, especially PR. This is a great shame, because PR was one of the first disciplines to cotton on to the changes when the this all began many years ago.
So how are comms agencies trying to manage the media right now? PR firms typically bring in specialists, through hiring or acquisition, and these people work on a huge number of clients, if it's a big agency, they get spread thinly all over the world. I've seen these people in action. They often look ruined. What then happens is their clients and account servicing teams around them get left behind. There aren't enough digital social smarts to go around.

So some PR firms ring fence their social media gurus and build dedicated teams around them. This protects them and fosters excellent work. These teams however don't scale well inside an agency. There's too much demand, and the skills don't permeate to other teams easily-enough.
The third way is when agencies place experienced individuals around the firm in key positions who effuse digital and social in a way that up-skills all those around them. This is great, but a slow burn if a guru isn't full time in your team. The media landscape is shifting faster than this set-up can evolve to cope.
So what does the future hold? I firmly believe a new kind of agency that is built for the social media economy can thrive, where everything starts with social, but the experience backing that up in each individual adds another dimension. Disruption of the agency model as we know it. The added dimension could be media relations, design, build, crisis comms, search, community management, video, you name it. But what we are talking about is turning the agency model upside down and re-building it from the bottom up, in the 'T-Shaped' model (see fig.4).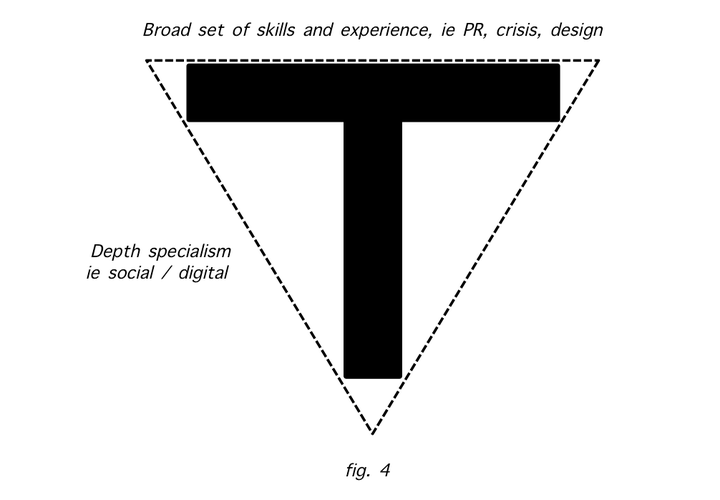 The social media economy does not mean being a social media agency, or just working with social networks. Turn on the TV, listen to the radio, read the papers. Social media's influence is everywhere. What it is called may change over time, but the way brands need help to manage their reputations and the media landscape they exist in will continue to evolve faster than ever. Let's go disrupt.
Related