Traveling throughout the Arab world always feels like a journey through the stories of A Thousand and One Nights for me. In the Middle East, through Gulf countries and the Maghreb, a woman will always look directly into the gaze of another woman, a man will nearly always be fragrant and mysterious, the food will inevitably be delicious and the experiences promised to the adventurous traveler will be singular and life-changing. But now that the revolutions of the Arab Spring have temporarily destabilized a vast part of the Region, and the more predictable Arab Summer has lifted both the temperatures and the dust there, the party has thankfully moved to London.
London has traditionally been where well-to-do Arabs come to spend their summers. It's also a city with a rich immigrant culture from the Region, and there are an estimated half a million Arabs living in Greater London. A walk down any side road in South Kensington gives the traveler insight into what goes on behind the scenes in the daily lives of the Arabs living there. And a walk up the famous Edgware Road will yield an incredible meal worthy of some of the best restaurants in Beirut, complete with fresh watermelon juice during the summer months! Try any of the Maroush restaurants that are strategically situated on both sides of the road for a culinary confirmation.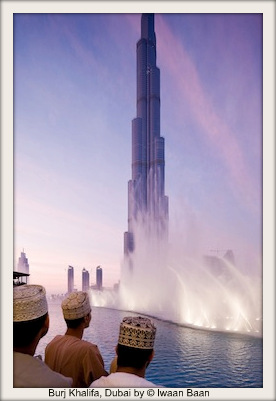 But this July, it was the Shubbak Arab Arts Festival which brought me back to London. I knew that an event under the auspices of the Office of the Mayor would be an exciting one and I had been craving some great Halal meals, movies from MENA and to reconnect with a city I have always held dear to my heart. As multicultural as New York City can be, it ends up being a true melting pot, morphing and blending cultures to spit them out completely revamped. In London, cultures manage to retain more of their authenticity, so that a visit to buy groceries on Ealing Road in Wembley will be like going to a winter's market in Delhi and brunch at a Chinese spot in Bayswater much like a visit to a Dim Sum local favorite in Hong Kong.
The funny thing about tuning my sensibilities to an Arab setting while in London was that everywhere I turned, I noticed just how much of an influence the Middle East has on the City of Fog. The Tube cars on the Piccadilly and District lines all say "Metro Cammell" at their threshold, the most luxurious hotels are owned by Arab companies and you can't take three steps in Knightsbridge without hearing Arabic passionately spoken behind you, most likely into a cell phone.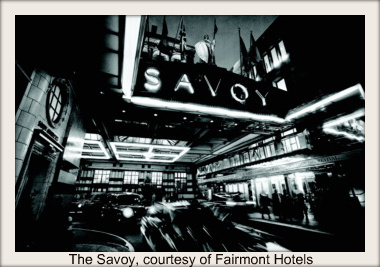 The Shubbak Festival was in its first year, and as a result, not a widely known event. When I told the Algerian woman who stamped my passport at Heathrow about it, she was excited yet unaware. I imagine in its second year some of the kinks and publicity issues will have been worked out and I will certainly be back to witness its magnificence once again. But even at its debut, running from the 4th July through the 24th and with over 100 artists featured, Shubbak (which is the Arabic word for "window") showcased some of the best talents the Arab world has to offer. Highlights included "A Girl in Her Room" -- a photography exhibit by Lebanese/American artist Rania Matar at Mosaic Rooms, "A Night in Tahrir Square" -- a concert presented by the Barbican Centre and featuring some of the young musical artists that contributed the soundtrack of the recent revolution in Egypt, a series of talks at the British Museum, lectures curated by the Arab British Centre and quite a few fantastic films, including Doha Tribeca Film Festival favorite Grandma, a Thousand Times (Teta, Alf Marra) shown as part of a Land In Focus presentation titled "A Day of Contemporary Arab Culture".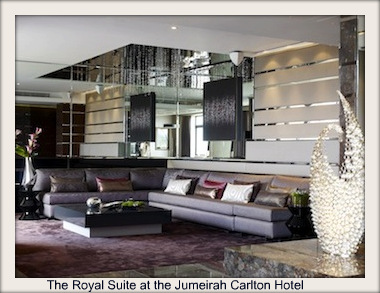 When deciding where to stay, I was torn between two Arab-owned properties: the stylishly conservative and recently renovated Savoy on the Strand, near the West End and partly owned by Kingdom Holding Company, and the bustlingly modern Jumeirah Carlton Tower just off Sloane Street in the heart of Knightsbridge's shoppers paradise, owned by Dubai Holding. In the end, I chose the Carlton simply because it allowed me to feel like I was back at my favorite hotel in Dubai and because their spa, The Peak, uses Ren products and is the ultimate in luxury. The Savoy does have some amazing rooms with view of the Thames and the London Eye though, as well as a private dining room and bar worthy of European royalty. But for the purpose of truly immersing oneself into Arab culture for a long weekend, the Carlton provided the typically warm Arab hospitality from every member of their cosmopolitan staff, and one look at their £10,000 per night Royal Suite, decorated by designer Kuan Chew, was enough to light in me a desire to play the lottery more often.
Food wise, it was really not hard to find all my favorite Middle Eastern delicacies. I didn't even need to go far from the Carlton, since both Harrods and Harvey Nichols in Knightsbridge offer a wide selections of falafel, hummous (in every flavor under the sun), manakeesh bread and chocolate-covered dates, the latter by Saudi company Bateel. Dessert definitely belonged to the new Persis Baklava Bar on Harvey Nicks' Fifth Floor, where a chocolate covered baklava, some cardamom-infused Arabic coffee and walnut ice cream did the trick. On my way out, I even spritzed on some Arab-themed perfume, Tom Ford's exclusive "Arabian Wood". Harrods down the road, not be outdone, has a Creed exclusive called "Royal Oud" which was more flowery and feminine, but just as enchanting.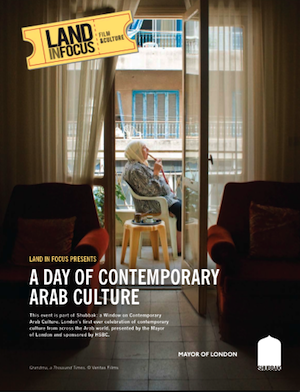 My hunger for culture was more than satiated by the Land In Focus daylong event held at Rich Mix in Shoreditch on 18th July. Featuring some beautiful selections of films from Egypt, Morocco and Syria, among others, I walked away with new favorites like the short Rise and Shine from a play by Italian satirist Dario Fo, directed by Sherif Elbendary, Pale Red by Mohammed Hammad and A Man's Shadow, by Tamer Mahdy -- all part of the "Egyptian Women" program -- the thought-provoking Moroccan film Drari by Kamal Lazraq (second place winner of the Cinefondation Jury prize at this year's Cannes Film Festival) and a truly haunting film titled The Last Passenger, from Algerian director Mounes Khammar which opened the "Special Selection" portion of the evening with a bang. After a sold-out screening of Mahmoud Kaabour's films, which included Being Osama and Grandma, a Thousand Times, the remainder of the evening was then devoted to some live music courtesy of British-Iraqi oud player Khyam Allami.
On my last day in London, I ventured over to The Book Warehouse near Waterloo Station to buy V. S. Naipaul's controversial book Among the Believers: An Islamic Journey, then took my beloved Tube up to Oxford Circus, where I found some beautiful ethnic earrings by Ottoman Hands in Top Shop and then lunched in the Food Hall of Selfridges, courtesy of the Arabica Food & Spice Company, where I tasted a Pumpkin Kibeh that was simply divine. Proving once more that culture always tastes better when infused with a little entertainment, spice and glamour.
Top image "The Myths and Legends Room" by © Hala Elkoussy, at City Hall, London, courtesy of Abraaj Capital