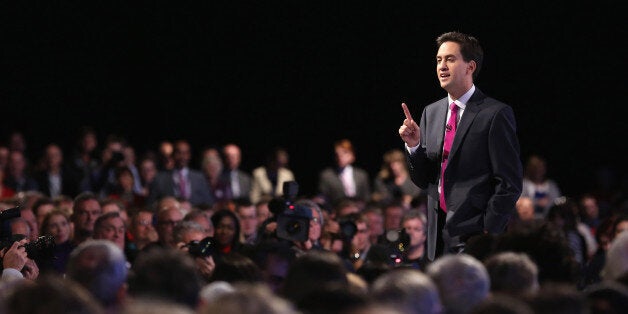 On 7 May Britain will vote in the most important General Election for a generation. But there is real doubt about whether the new generation of voters will have their say.
Turnout among young people has been damagingly low in recent elections and we now know that many are in danger of being denied a voice altogether.
One million people - many of them students - have disappeared from the Electoral Register because of government reforms in the last 12 months.
The decline in the number of people turning 18 who are on the electoral roll for the first time has been even steeper, with those registering for the first time falling by more than 90% in some towns and cities.
That is a direct consequence of the government's decision to override safeguards and ignore warnings from electoral watchdogs against the hasty introduction of individual registration.
It is vital for the health and future of our democracy that as many young people as possible register before the 20 April deadline. But it is also hugely important for the future of our young people that they have their voice heard in this election.
This week I set out our Plan for Education, committing the next Labour government to raising standards and spending in real terms over the next Parliament. It covers the entire education budget from the day children take their first steps to when they stride into adult life.
The Tories, by contrast, are now committed to cutting schools spending and presumably making even bigger cuts in education as a whole. But I know that is a false economy, because education is most important investment any government can make.
If we are to restore the Promise of Britain, in which the next generation does better than the last, we must fulfil the promise of our young people.
In the 21st Century, world class education isn't a luxury for the individual, it is a necessity.
Without it, we are fated to be an economy and a country in which a few people do fabulously well, while most people work harder and harder as Britain becomes locked in a two tier economy.
In the days and weeks to come, I will be setting out more details of the better future we offer to young people and to Britain.
Labour will be publishing a Young Britain manifesto so young people themselves can keep us honest in government and hold us to account on policies including training, student fees, the quality and quantity of jobs, and finding a decent and affordable home in which to live.
I am excited about the possibility for change on an international scale this year too. If we win, it will be a Labour government pressing for action at global summits in September and December to end extreme poverty and, at last, get a binding agreement on climate change.
What the British government does at these conferences matters, especially to the young who must live with the consequences of decisions - or indecision - from world leaders.
These issues are not a piece of branding for me, they are not luxury items or add-ons. They go to the heart of my beliefs and my politics, and I won't abandon them at the door to Downing Street.
So this general election will have huge consequences for the young. The result will affect education and training at schools, colleges and universities. It will have an impact on the jobs available afterwards. It will affect the rent paid for a first home and the chances of buying one. It will influence the environment in which we live.
The stakes for young people in Britain could not be higher. Let's make sure their voice is heard.
Ed Miliband is the leader of the Labour Party, and MP for Doncaster North