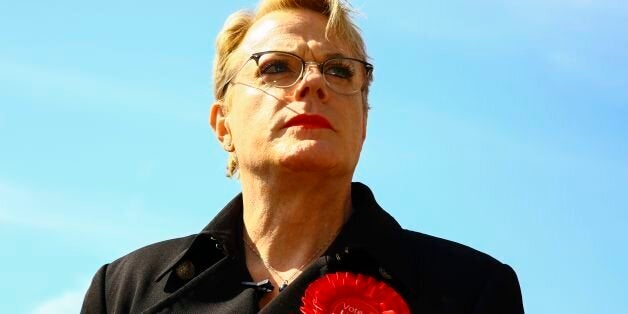 A big part of my life is fighting for people who don't have a strong voice of their own. Being an actor and performing stand up is what I do for a living, but being a social and political activist has been part of me for a long time. I have always fought for the campaigns that I believe in, even when they are unpopular or I've been advised against it.
I came out as trans in 1985, joined the Labour Party in 1995 and I have now campaigned for LGBT rights, for the Labour Party, for Europe and have run marathons for charities for many years.
We need to diversify our politics. The figures speak for themselves. Whilst Labour has a better record than most, women still only make up a third of all MPs in Parliament. Despite record numbers of LGB people in Parliament, there are no Trans MPs. Ethnic minority communities and disabled people are both under-represented in Parliament too.
To be truly representative, our politics needs to be more open and inclusive.
That's why I'm launching my Inclusivity Action Plan for Labour's National Executive Committee today and why I welcome Jeremy Corbyn's Labour Party Democracy Review, and his call to turn the Labour Party into a movement. Jeremy wants to see increased participation from groups which have often been under-represented in politics. I agree.
I want to be a member of Labour's National Executive Committee because I want to end "politics as usual" by making the Labour Party more welcoming to groups who often feel isolated or excluded from taking part in the political process, including those from the LGBT+, disabled and ethnic minority communities, as well as those with experience of mental health issues. Boosting gender equality and drawing more people from working class backgrounds into our Party and Parliament is also important.
Whilst the other political parties have an even bigger job than Labour to achieve diversity, as the Party of equality, I believe Labour can do more to lead the way.
I believe we can make the Labour Party more inclusive and tolerant. My Inclusivity Action Plan includes proposals to do this.
A friendly charter should be pinned on the wall of every Labour Party meeting. We might have different points of view sometimes but we have all joined the Labour Party to make the world a better place and end inequalities so we should all treat each other with respect especially when we disagree. Buddying and activist training schemes should be rolled out to make the party more accessible to members who want to get involved. There's lots old and new members can learn from each other.
We should have a zero tolerance approach to bullying, with an independent complaints body to tackle it.
To diversify our Parliament Labour should have an Accessibility Audit of Labour Selection Processes led by members who have different barriers to participation to diversify our Parliamentary candidates and make politics more accessible. Alongside this Labour should establish a candidate recruitment unit in the party to encourage, recruit and support candidates from under-represented groups to get into politics. Grants should be available to support carers, those with young children, and those who face other financial barriers to be involved in our party. All Labour Party structures should comply with the disability elements of the Equality Act 2010. I fully support DEAL the Disability Equality Act Labour campaign and Project 125 to get more disabled Labour candidates.
Labour should be more of a community movement. We can make a difference in society without being in Government. We should use the Labour movement to tackle loneliness in our communities which is a cause and a symptom of ill health and depression. Here in the UK, the Jo Cox Commission on Loneliness is doing important work on this issue. A very high proportion of older people in the UK regard the television as their main contact with the world. The Labour party should develop plans to become an anti-loneliness movement, proving itself by making a direct contribution to society rather than self-obsessing about re-election. Make a difference, now and people who have turned away from us, might start listening again.
I will be an independent voice for all members of the NEC, not part of any faction. That's why I'm writing to all the other NEC candidates to ask that they adopt my Inclusivity Action plan so that we can work together, whoever members chose to represent them, to widen the reach of our party, and ensure that as many people as possible find a home in the Labour Party.
I believe as many people as possible should be part of the work we're doing to transform the country for the better. I want to work to unite and diversify our party, making it more open and in touch with the country, so that we can focus our energies outwards, campaigning against poverty and for our values of equality, fairness, social justice, compassion and for hope.
Eddie Izzard is standing to be a member of Labour's National Executive Committee