It's the expectation for everything to be done in the right way. Yes things do go wrong, that cannot be helped. We are human and things are bound to go wrong. When it's intentional that has to be questioned and rectified immediately. About three months ago, towards the end of June, I was walking along Peckham High Street and noticed the HSBC bank sign was tatty and in need of replacing. It look as if it had been battered by severe bird droppings and beyond repair.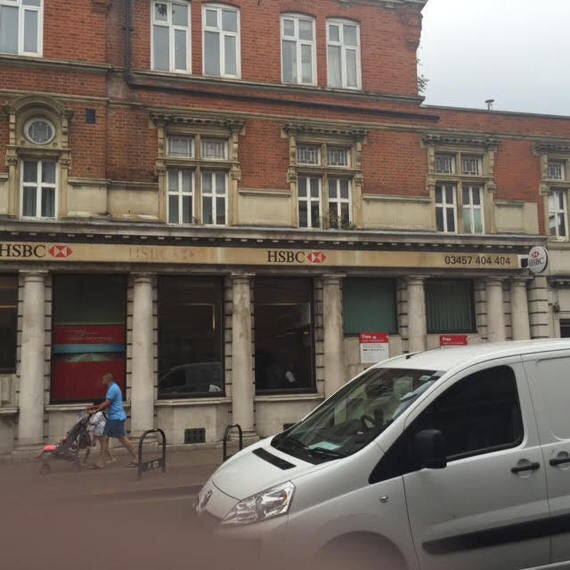 I took a couple of photos on my phone and tweeted HSBC to inform them. Within twenty minutes I received a reply. They thanked me for bringing it to their attention and said it was on their priority list. I assumed the sign was due to be replaced within a couple of days or a week. Six weeks later whilst I was enroute home from my Mi-Soul Radio show I noticed the sign was still in place. Not only was I annoyed over the assurance and promise made by HSBC head office but they failed to act immediately. I felt this was beyond laziness. It was a broken promise not just to local HSBC customers but the whole community in Peckham. If this was an issue in St Johns Wood or Chelsea I'm sure HSBC would have rectified the fault and replaced the sign immediately.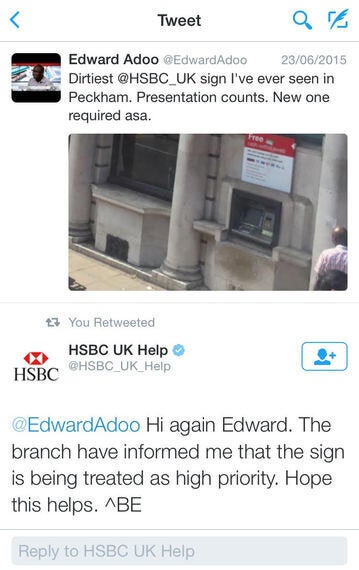 Was the sign change an issue of the Peckham branch being placed in a urban area as supposed to being situated in an affluent part of London? It seemed that way. I gave HSBC the benefit of the doubt. I felt something had to be done so tweeted HSBC's head and press office again. For the second time I was told it was on their priority list and they apologised for not acting sooner. A priority? Surely if something needs to be done promptly it should only take a couple of days or a week at the latest. This was rather peculiar. It outlined there was a deep routed issue connected to the branch from their executive and head office level. They had completely lost touch. Peckham was singled out. I received a call from the branch manager thanking me for bringing the matter to his attention. He asked me to introduce myself next time I was due to be in the Peckham area. It seems the branch team had also informed HSBC head office. They did not act on replacing the sign immediately.
Ten weeks later whilst shopping in Peckham I noticed the sign had been replaced. It looks more presentable. I popped into the branch, met the branch manager who said "my second tweet helped to push the sign change as a major priority". It seems the branch manager and his team were powerless to do anything.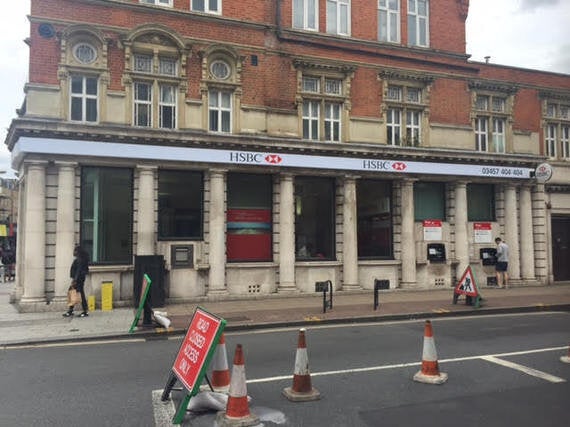 People power certainly works. Regardless of where you live or who you are, presentation is the key especially if it's a sign for a reputable well known high street bank. Glad HSBC took the matter seriously and finally brightened up Peckham with a new sign.