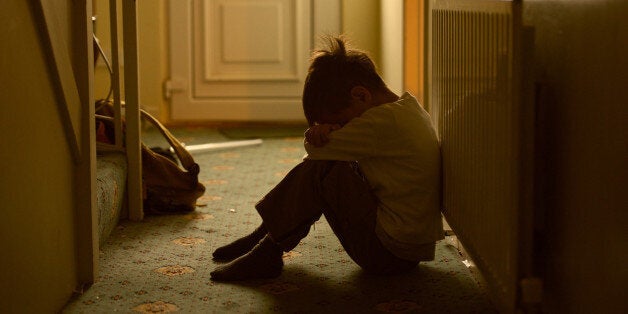 With Christmas adverts on TV, presents in every shop window, and festive songs on repeat, you could be forgiven for forgetting that this time of year - far from being magical for all families - can be a lonely time for those without a home of their own.
All around the country, foster carers are doing their bit to make sure that this Christmas will be a special one for the children and young people they care for. Having grown up with many foster brothers and sisters, I know all too well that the winter holidays are especially hard for children growing up in care. At this time of year, they are in need of all the extra love and support we can give them.
And we know this year has been especially difficult for many. We've all seen the headlines about the journeys so many families have made to reach the UK, and the arrival of unaccompanied children from Calais. Some of these children are among the most vulnerable in society, and that's why we recently committed to publishing our plan that sets out in even greater detail how they should be kept safe when they reach this country.
According to the Fostering Network, every twenty minutes across the UK, a child comes into care in need of a foster family. We always need more foster carers to come forward and open their homes to vulnerable children - especially for certain groups, such as teenagers and sibling groups, like those who have been living in the Calais camps.
These children deserve the very best that we can offer them and communities across the country can really get behind them and help make sure they feel safe and supported. Everyone has a part to play, and it was wonderful to hear the news of the policewoman from Huddersfield whose appeal for Christmas presents for two children in foster care has resulted in thousands of gifts being sent in. This will really make a difference to these children and hopefully will mean they have a happier Christmas. Growing up in care should be no barrier to anything that other children may take for granted, and for some children this year will be their best Christmas yet, in the company of their wonderful foster families.
As a government we're working closely with councils to help them recruit more foster carers who can meet the needs of these children. We have also quickened the approval process and provided money to trial new approaches to foster carer recruitment through our children's social care innovation programme.
I know first-hand from my own family just how difficult this time of year can be for vulnerable children and those without a home of their own. Together with the public, and the many talented and dedicated people who work with vulnerable children and families, I want to continue to support children in care and help make sure they have a brighter, safer Christmas.
And, to anyone who has fostered a child, I want to thank you personally for the commitment and love you bring to parenting some of our most vulnerable children.
Edward Timpson is the Minister for Vulnerable Children and Families, and Conservative MP for Crewe and Nantwich
Popular in the Community