Peaches Geldof's Instagram account was shut down at the request of her family two days after she was found dead in the home she shared with her husband Thomas Cohen and their two young sons.
A spokesperson for the photo sharing site did not comment exclusively on the matter, but said: "When a person passes away, we do honour requests from close family members to deactivate their Instagram account, which removes the profile and associated information from the site."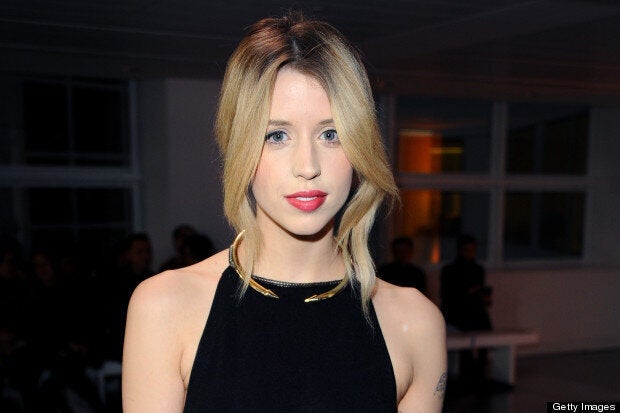 While the exact reason for the request has not been disclosed, I can't help but wonder if it has anything to do with the somewhat inappropriate and at times trollish comments left by users alongside pictures of the 25-year-old and her family.
When I found out about Peaches' sudden and as of yet unexplained death... I along with thousands of others, took to social media for information. It's as if I were looking for clues, for signs of suicide or proof that she was ill in anyway.
I'm not sure what I was searching for, but I didn't find it. What I did find, however, shocked and appalled me, and forced me to question my own presence on Peaches' Instagram feed.
I didn't even follow her before her death... And had never looked through her pictures before, but suddenly I was full of morbid curiosity and so were the people bold (or should that be arrogant?) enough to comment. "She looks really thin", "She was clearly sick", "She looks like a drug addict," were just a few of the things I read among the thousands of comments posted.
I can't even begin to comprehend why people feel the need to wade in and give their diagnosis. Even worse, these people were arguing with each other over her cause of death, but always making sure to include hashtags so others' could check in on how they were progressing with their digital postmortem.
There were mourners too... People who tapped "RIP" and "Such sad news," onto their iPhone keyboard probably felt some compulsion to join in with the collective grief - which is "Not grief at all, but drama and distraction," according to journalist Tanya Gold - because after all, that's what you do these days when someone dies. You tweet about it. Or if you're Daisy Lowe, post an emoji.
Peaches' online persona outlived her... And while she wasn't tweeting from the afterlife (we saw this when L'Wren Scott's PR people carried on posting to her timeline after she was found hanging in her New York apartment), those who paid tribute to the late celebrity were sure to @ mention her on Twitter.
I understand why friends and family of the dead choose to keep their social media accounts active - I've seen plenty of Facebook profiles used as an outlet for grief and a sort of memorial - but I can't help but think I wouldn't want.
The famous have their deaths debated online... And I guess us everyday folk won't ever have to face the same. Yet I find it unsettling that when I'm gone, I still exist on the internet. I may have to dedicate a clause in my will to my online assets.
In the case of my death, please just delete them all.
This article was originally published on MyDaily