For me, the festive season is when being a Londoner really starts to pay off. It's a beautiful city at the best of times, but during the festive season the city really takes on a new lease of life.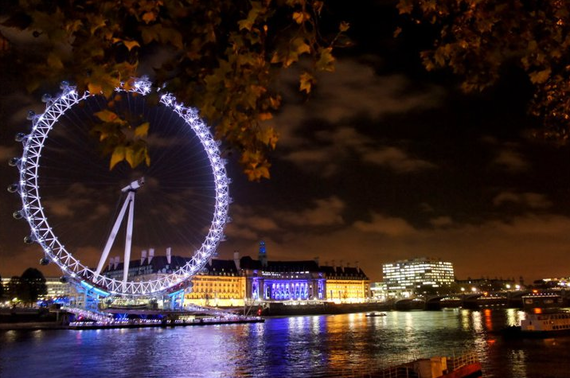 Suddenly the city becomes more romantic, stunningly picturesque and full of magic and sparkle than you could possibly have imaged.
I like to plan my November and December accordingly, because there are so many things in the city I refuse to miss out on at this time of year. Check out the list below to find out what they are:
Christmas cocktails in Covent Garden
It may only be November, but the Christmas tree in Covent garden is up already, and looking magnificent. The market building itself is also decorated beautifully - so if you wanted somewhere to have a meander around with a twinkle in your eye - Covent Garden is ideal. There are even some outdoor restaurants with heaters, so you can enjoy the view as you enjoy your cocktails.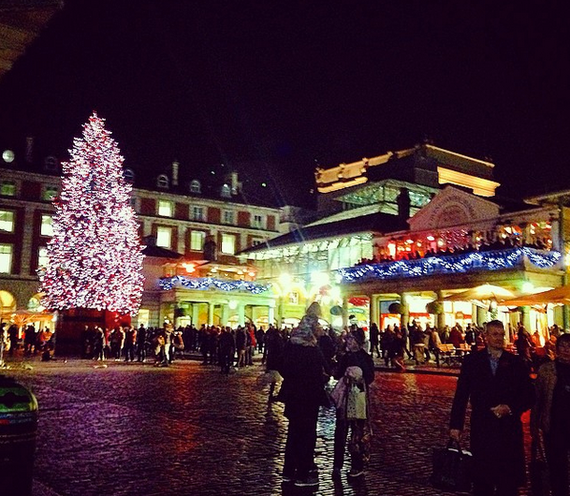 Afternoon Tea at The Georgian, Harrods
Harrods is one of my favourite buildings in London, as well as being my favourite shops. Whether you're coming down for a weekend, or you live here full-time, there's no better way to spend the afternoon than drooling over the festive food in their food hall, and then heading up to The Georgian Restaurant on the top floor, to fill your tummy afterwards.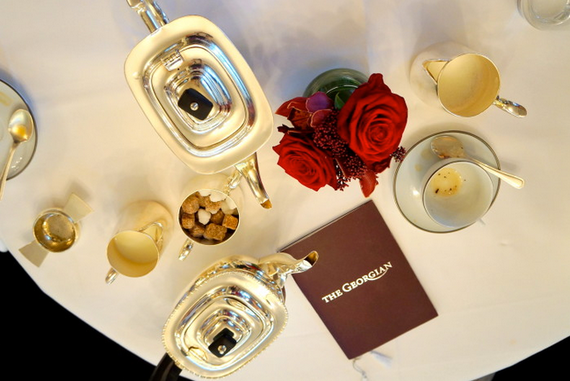 The Georgian has recently been refurbished and it's looking more beautiful than ever. It looks like one of those beautiful dining rooms on the Titanic movie set (before it sunk, obviously).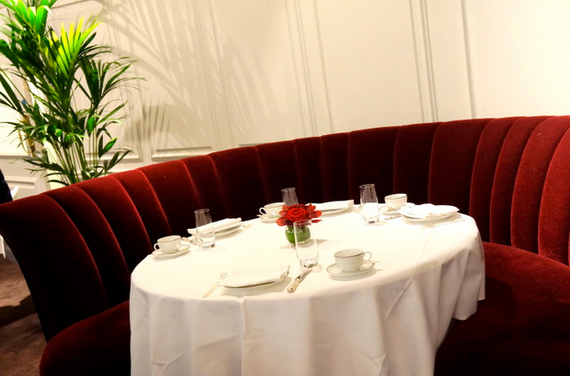 If you want to feel like you're in a London based movie, and sit in one of the prettiest dining rooms you'll ever sit - then go here and enjoy their afternoon tea. How could you not feel festive after having your fill of cakes, scones, trifle and delicious beef sandwiches!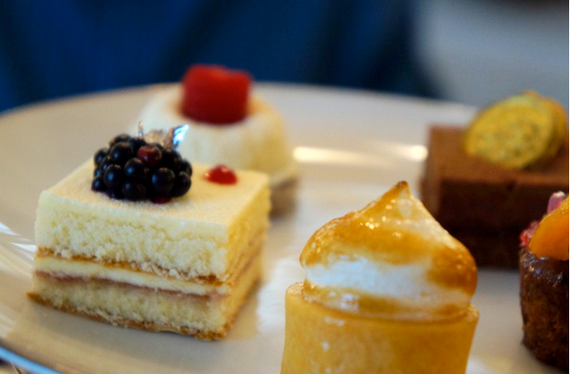 Hyde park Winter Wonderland
Hyde Park Winter Wonderland may not be as classy as afternoon tea in Harrods, but it's very fun and will definitely fill you with Christmas spirit.
You could head there during the day on a weekend - but personally I think the place has extra magic in the evenings when all the lights are switched on. There is a christmas themed market, pubs, beer gardens, an ice-rink, a circus, a ferris wheel... what more could you want?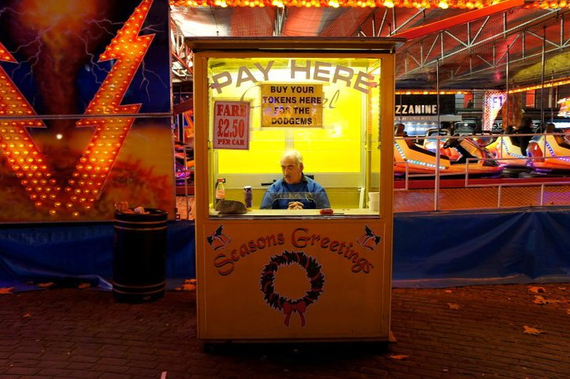 Bear in mind it's one of London's biggest Christmas events, so try and avoid peak times like Saturday night. I'd head there after work on a Thursday probably and you'll have a little more room to breathe.
Ice-skating at Somerset House
You'll have to book in advance for this one... but if you can get tickets, it's amazing. Set in one of London's most iconic courtyard (it's home to LFW earlier in the year) this little ice-rink is one of the most picturesque places you could spend an evening out with friends. Just don't forget your gloves!