To say my New Year was amazing, would be an understatement. I stayed in a beautiful hotel, I watched fireworks at midnight in Central Park... Oh, and I got engaged (read the full story on my blog)!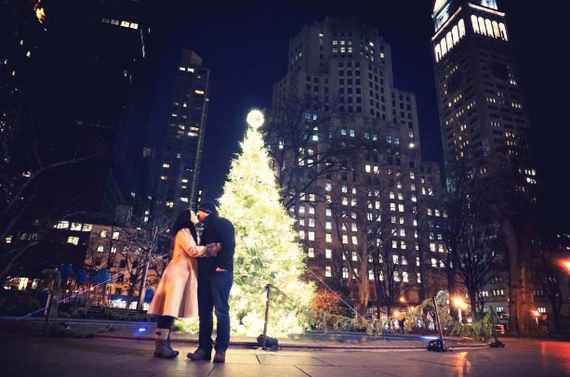 So it was a pretty eventful New year's.
Sure, we didn't do the average 'Times Sq and Ball Drop' shenanigans - but we lived it up in the city all the same and it was incredible. But before going to NYC I felt like the only option for celebrating 'NYC-Style' was to cram into Times Sq. But I didn't really feel like doing that.
Well you have to stand in sub-zero temperatures for about 10 hours, you're not allowed any alcohol and there are no toilets to use. At all.
So I started looking around for something equally as festive, and found out about the midnight run that takes place in central park every year at midnight (figures, given the name, huh?) so I thought we'd give that a try instead. They even have fireworks, entertainment, food and drink - and (wait for it...) more toilets than you shake a stick at.
It was so lovely (freezing... but lovely!) and we got to spend NYE in Central Park watching the fireworks launch up at midnight with hundreds of other people cheering and 'oohing' and 'aahing'.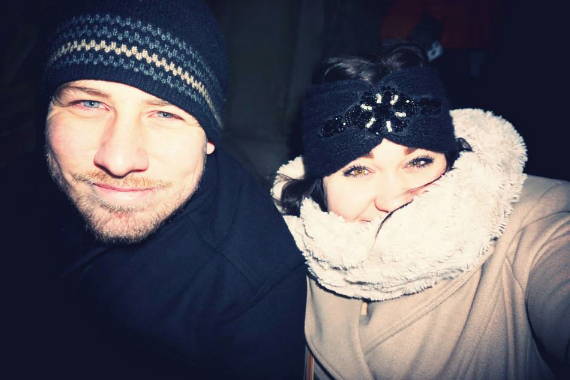 It was the perfect alternative to spending NYE in Times Square, and we weren't for one second cramped or crowded. And we never had to queue to get in, we entered by the 72nd Street entrance at about 11pm and just followed the crowds. It was so easy! We were sat on the stone steps and counting down to midnight just in time.
No waiting around in the cold, no shivering, no claustrophobia.
Afterwards, we simply walked back through the park to our hotel. Luckily we'd booked a hotel really close to the park (so bear that in mind, as the subway is a bit mental on NYE in NYC). It was such a relief to be able to slowly stroll back through the park and not have to worry about getting a taxi or paying surge charges on an Uber cab.
Our hotel was called The London Hotel - and it was perfectly placed for seeing NYC - especially if you plan on spending a lot of time in the park and around midtown. Which it is pretty much within stones throwing distance of. It's one of the nicest hotels I've ever stayed in, and made even more perfect because we were in a little just-engaged love-bubble at the time.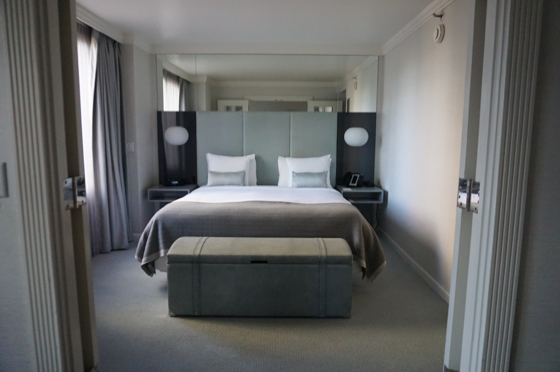 It was so nice coming home after sightseeing in the city and jumping into this bed!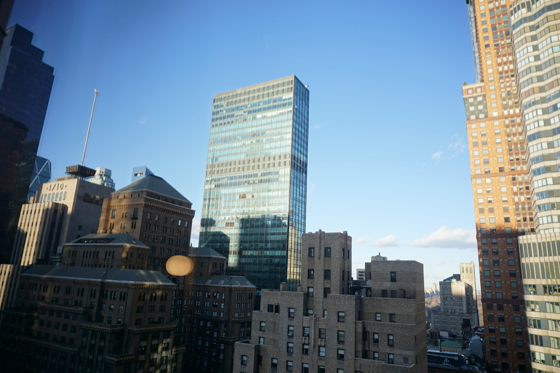 I'm going to be writing more in the next week on how to have an affordable stay in NYC, and some amazing things to do which we discovered (such as The High Line Park!) but I wanted to start the blogs off with the news of our engagement and tips on spending NYE in the city.
If you're considering it for next year, all I can say is go for it and do exactly what I did. Stay in The London Hotel and walk up to 72nd Street just before midnight to catch the beautiful fireworks in the park. I know Times Square is a bucket-list item, but this to me felt so much more laid back, fun and unique.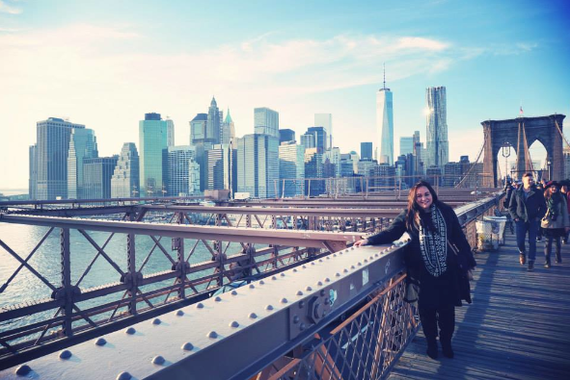 Not many people can say they've rung in the New Year in New York - so you might as well do it in style.
Related