It was a cloudy, spring day and my wife and I were sitting on a bench, waiting for the Regional Historical Museum to open its doors for the day. We were in Vratsa, a small town in northwestern Bulgaria, 2-hour's train journey north of Sofia. A statue of 19th century revolutionary Hristo Botev overlooked the pavement, the hero's arm clenched across his chest as if he were about to launch into a fervent call to rebel against the long-gone Ottoman oppressors. A gypsy boy approached us.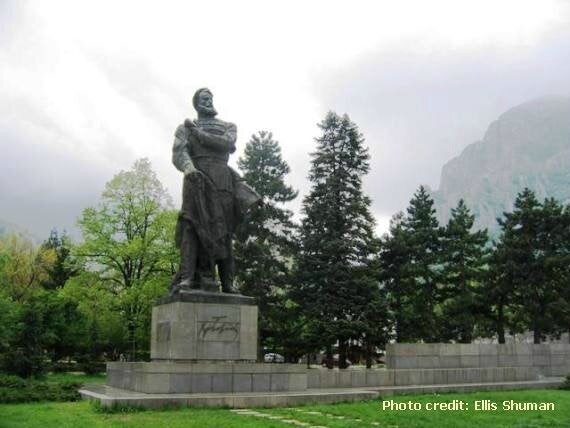 The boy mumbled something in Bulgarian, a language we had failed to master despite several meetings with a tutor who emphasized grammar, rather than conversation. The boy held out his hand.
My wife shook her head, indicating that we didn't intend to hand over any money. We had heard about the Roma, and how they were discriminated against not only in Bulgaria, but elsewhere in Europe as well. We saw them picking through the garbage outside our modern apartment building. Their horse-drawn wagons battled to make their way up our cobblestone street. We knew to keep our distance.
The boy smiled. He stuck out his hand even more enthusiastically.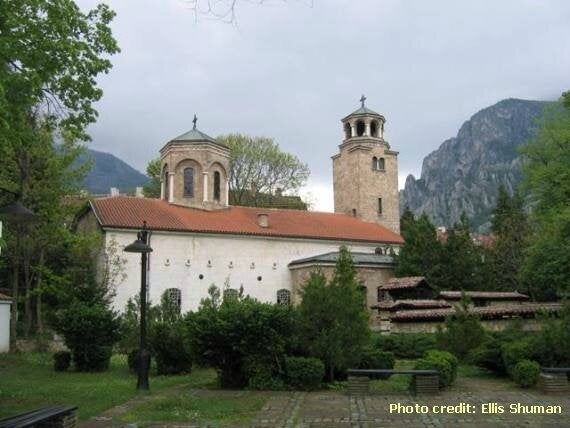 Suddenly, we realized what we had done. We had encouraged the boy, made him think that we were going to give him some coins. In Bulgaria, a nod of the head up and down means "no" while a horizontal shake, such as my wife had made, indicates "yes". The boy thought we had agreed to give him some pittance for his efforts.
It wasn't easy to get used to the Bulgarian way of nodding one's head. What complicated the matter was that when Bulgarians speak with foreigners, they often accommodate them by reversing the motions.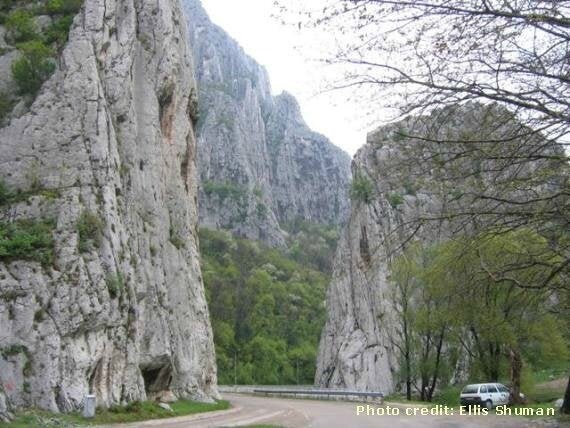 This was only one of the things we had to learn about our new, temporary home. My job in online marketing had been relocated to the Bulgarian capital for two years and we were adapting to the challenges of living in the eastern European country.
We soaked in everything, traveling extensively from the mountains to the sands of the Black Sea coast. What we saw amazed us. Alongside the country's desire to catch up quickly with the modern world, we sensed the strong desire of Bulgarians to preserve their past. While we noticed John Deere tractors cultivating the fields, we also came across farmers working their plots with horse-drawn plows. Villages and towns were preserved with 19th century Bulgarian renaissance architecture, and ethnographic museums depicting the fashion, religion, and customs of the past were a main attraction everywhere we went.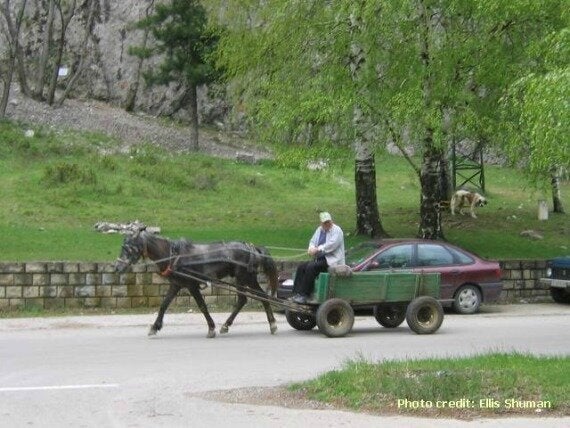 The welcoming of spring by giving each other martenitsa - red and white string tassels worn until one sees a stork or a budding tree - Bulgaria. The costumed kukeri dancers with bells on their waists to chase away evil spirits - Bulgaria. The ubiquitous shopska - a vegetable salad with feta cheese sprinkled on top - Bulgaria. The reverence for roses and the respect for monasteries in a strongly secular country - Bulgaria.
Bulgarians are a proud people, still struggling to find themselves after their break from communism in 1989. In fact, the communist era is rarely discussed. The historical period that sets the Bulgarian mood is the country's fight for independence from the Ottoman Empire in the 1870s. Today, Bulgaria is a member, possibly the poorest member, of the European Union. Unemployment is on the rise and salaries are low. One gets the feeling that the country's older generation looks back fondly to a time when the state cared for everything in their lives.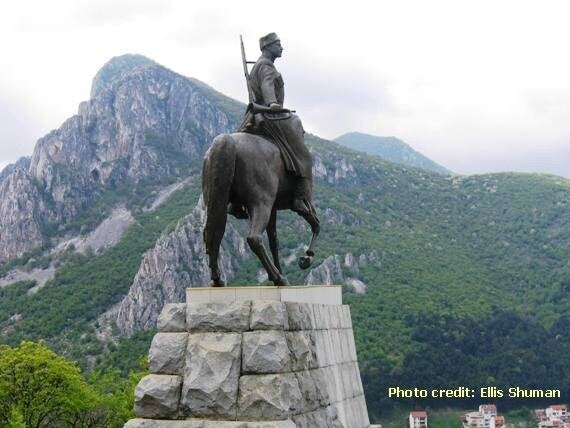 We encountered very few westerners on our travels. This we found a bit strange, because visiting Bulgaria is quite inexpensive. There are luxury hotels in Sofia, Varna, and at the Black Sea resorts, but in the country's interior, family-run establishments offer friendly, affordable accommodations with home-cooked meals.
Bulgaria is off the beaten track for western tourism, but this is a shame. There is something for every type of tourist in the country. Fantastic beaches, ski slopes, picturesque villages, stunning mountain ranges, quaint monasteries, parks and nature reserves, and the hubbub and culture of modern Sofia. After living in Bulgaria for two years, there is much that attracts my wife and me for future visits.
I write about Bulgaria because the world is completely unaware of this Balkan gem, a modern country with priceless traditions, an affordable tourist destination, a land of proud, hospitable people, a country worth exploring.